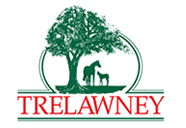 A huge thanks to all our volunteers who make our events the amazing things they are. To recognise their contribution. Brent Taylor from Trelawney Stud has kindly donated some branded gear that is exclusive to the NZRC volunteers,and at each round this year we will present three chosen volunteers with the award. Well done.
If you want to be involved in the NZRC or other rally events, then please contact us via info@rallynz.org.nz
ROUND ONE | OTAGO RALLY
Congratulations to Jason Lamb, Garth Tyrrell & Cathy Anderson
ROUND TWO | INTERNATIONAL RALLY OF WHANGAREI
Congratulations to Mike Sharp, Darryl Andersen & Bill Richardson.
ROUND THREE | RALLY OF CANTERBURY
Congratulations to Alex Doig, Mike Winter and Leanne Jolly.