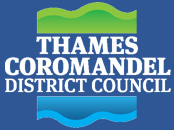 The Coromandel Peninsula will play host to a round of the 2019 New Zealand Rally Championship on the 17th August 2019, with the organisational team behind Rally New Zealand linking with the Thames-Coromandel District council to base an event from the seaside township of Whitianga. The rally will be based at the Mercury Bay Sports Multi-Sport Park, which will host Rally HQ and the Service Park. Competition will take place over 135 kilometres of special stage on forestry and public roads around the Mercury Bay region. The event will feature gravel roads in the area, some of which were last used for rallying on the 1979 International Motogard Rally of NZ. The event will provide a stunning and backdrop for round 5 of the 2019 NZ Rally Championship.
What makes The Coromandel good for your soul?
Renowned for its natural beauty, green pastures, misty rainforests and pristine golden beaches, The Coromandel is blessed with hundreds of natural hideaways, making it an ideal place to escape. Plan your travel on the official site for The Coromandel and discover why this destination is good for your soul… visit www.thecoromandel.com
For visitor information, accommodation, things to do, activities, local products and services, shopping, business and community group information, family fun and much more visit the All About Whitianga website!