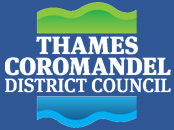 The Coromandel Peninsula will play host to a round of the 2019 New Zealand Rally Championship on the 17th August 2019, with the organisational team behind Rally New Zealand linking with the Thames-Coromandel District council to base an event from the seaside township of Whitianga. The rally will be based at the Mercury Bay Sports Multi-Sport Park, which will host Rally HQ and the Service Park. Competition will take place over 135 kilometres of special stage on forestry and public roads around the Mercury Bay region. The event will feature gravel roads in the area, some of which were last used for rallying on the 1979 International Motogard Rally of NZ. The event will provide a stunning and backdrop for round 5 of the 2019 NZ Rally Championship.
Friday 16 August will see the return of the Rally street party, car show and autograph session at 5pm on Albert Street, Whitianga. Get up close and personal to the cars and all the drivers! More FM will be there broadcasting too, so bring the family along and check it out!
The rally will run from the Mercury Bay Sports Park on Saturday 17 August, beginning at 7am. Stages will be Port Charles, Coroglen-Tapu and the 309 Road. At approx 16:49 the new Super Special Stage will be run in a loop around Dakota Drive, located at the airport, Whitianga.
Sunday 18 August will see a new initiative – a 'Beach Clean-up'. The meeting point will be Whitianga Ferry Wharf, the Esplanade, Whitianga at 1000hrs – 1100hrs. Teams and the public are encouraged to come along and help clean up the area.
Media Accreditation and attendance at Dayle ITM Goldrush Rally of Coromandel
Unless accredited all media including photographers must stay in spectator areas.
MotorSport New Zealand media accreditation will be accepted as normal and we ask that all those accredited media attending the Dayle ITM Goldrush Rally of Coromandel to please register with the Rally New Zealand office either via email info@rallynz.org.nz or by signing on at the event secretariat and remind you that you must wear your vest at all times when outside spectator areas.
Any commercial media who wish to operate outside of spectator areas who are not MSNZ accredited must apply to the organisers via email info@rallynz.org.nz before 7 August.  Accreditation will only be given to photographers who are operating commercially.
Accreditation will be granted subject to the following:
You are present at your own risk

You must sign on at the Secretariat, Mercury Bay Sports Park before the event or via email at info@rallynz.org.nz
You must at all times obey the instructions of the rally officials in relation to your safety and the safety of others. Failure to do so may result in your access being withdrawn.
You must accept that it is not practical to provide detailed go/no go plans for rally routes. You must accept that any areas adjacent to rally special stages are inherently risky and you accept all such risks and dangers.
You must abide by any instructions from rally marshals and agree to exercise personal judgement in your selection of locations from which to shoot rally photographs.
When working in restricted areas not accessible by spectators you must wear an identifying vest as supplied
Ensure you watch the FIA Media Safety video before the event: https://www.youtube.com/watch?v=4Npy5eUuWHw
What makes The Coromandel good for your soul?
Renowned for its natural beauty, green pastures, misty rainforests and pristine golden beaches, The Coromandel is blessed with hundreds of natural hideaways, making it an ideal place to escape. Plan your travel on the official site for The Coromandel and discover why this destination is good for your soul… visit www.thecoromandel.com
For visitor information, accommodation, things to do, activities, local products and services, shopping, business and community group information, family fun and much more visit the All About Whitianga website!