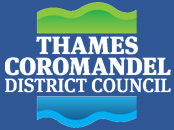 Press Release 24 August 2021:
The latest COVID-19 outbreak has forced the cancellation of next month's Dayle ITM Goldrush Rally Coromandel.
The country will remain in Level 4 lockdown until Friday at the earliest, while Auckland is set to stay under the highest Alert Level until Tuesday next week. Dayle ITM Rally Coromandel was set to take place on Saturday September 4 – just four days later.
Organisers have agreed that running the event at that time was just not possible while trying to push the date back to another suitable weekend has proven challenging.
"We are gutted to be calling off this year's Dayle ITM Goldrush Rally Coromandel," event chairman Steve Foster said. "There has been so much work go into organising it and to get so close to the event and essentially have the plug pulled on us by COVID is extremely frustrating.
"I'd like to thank our sponsors for their understanding as well as the Thames-Coromandel District Council, our army of volunteers and everyone that had contributed to staging this event.
"We'd also like to express our sympathy to the competitors, who have made travel plans that will now need to be changed.
"We love coming to Whitianga and rallying on these amazing gravel roads on the Coromandel Peninsula and we look forward to returning here in the future."
MotorSport New Zealand, who oversees the NZRC, supported the decision to cancel the event.
"While no-one wants to see events cancelled there really is no other alternative," MotorSport New Zealand chief executive Elton Goonan said.
"The whole country is being impacted by COVID and we need to react as best we can to make the best out of a bad situation.
"Finding an appropriate alternative date for the Coromandel event has not proven to be possible. Competitors and organisers need certainty and so this was the only option."
The Brian Green Property Group New Zealand Rally Championship is working hard to try and find a suitable replacement event to run as the fifth and final round of the 2021 championship.
An announcement about that will be made in due course.
With the cancellation of the event for 2021, media accreditation is now closed.
What makes The Coromandel good for your soul?
Renowned for its natural beauty, green pastures, misty rainforests and pristine golden beaches, The Coromandel is blessed with hundreds of natural hideaways, making it an ideal place to escape. Plan your travel on the official site for The Coromandel and discover why this destination is good for your soul… visit www.thecoromandel.com
For visitor information, accommodation, things to do, activities, local products and services, shopping, business and community group information, family fun and much more visit the All About Whitianga website!