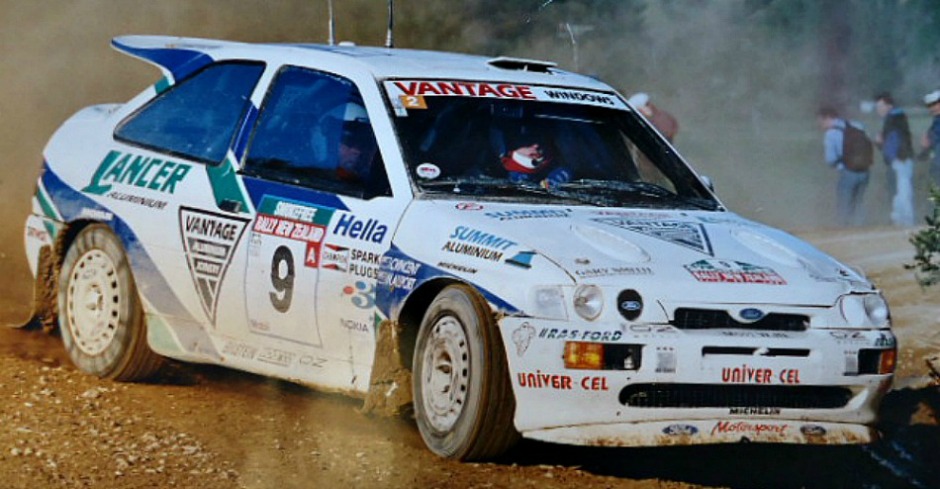 Neil

Allport – 3x NZRC Champion
That stage, the Motu, is either one that you love it to bits and you think that you're a Colin McRae, most other people love it and hate it all in the same sentence and I think that is a pretty fair summary of the place, you never know if you've liked it until you got to the end of it. At the time it is always a goddamn nightmare. The last time I did it was in the Silver Fern in the Escort and I sort of looked forward to it but after getting six km in and clobbering a rock, I was hating every damn kilometre to the end and I think that's what that stage is about.
If you chance your arm in there, it's got everything you could ever want in a stage, it's just one of those iconic pieces of road I suppose. To sum up, I don't know whether I like it or hate it, there is something challenging about it for certain. It's a bucket-lister, a road you need to travel down in your rallying career. Some of the journeys have been fantastic and some have been terrible.
They've had everything on that stage, the first year I did it in 1983 we got stopped when Bettega was parked on top of a cow or something in an 037 Lancia, I'll always remember the stage for that and I suppose the biggest memory of that stage, not actually driving it, was watching Ari Vatanen come out of there in 1977 in the international, that's probably what inspired me to go rallying and it just so happened it was on that stage.
Memories from driving it, there are certainly good and bad, I don't know if the good outnumber the bad but it's always been challenging and that's an understatement too. I've never done that well on that stage, not that it really matters, well I guess it always matters but it's not something that you feel you need to have done in your life (win the stage), just getting through it with four wheels on the car and no dented panels is a big enough achievement.
Sara

Mason
The Motu for me is synonymous with New Zealand Rallying. It is a legendary stage that everyone knows about. I probably know it more intimately than most, having spent a night there when my recce car broke down one year! My first memories of it are as a driver in my Toyota Levin when it was part of the National Championship in 2004 but that year it was split in two. As a driver I LOVED it! It is a stage that you can totally sink your teeth in to – the flow and rhythm of it is arguably the best in New Zealand. What I love about it is that it really shows a drivers talent – the skill involved in setting a good time is undeniable. As a co-driver I've raced it once with Rich in 2006 – I remember the notes were unreal as we had 1page per kilometre of notes (so about 48 pages). Very important to not lose your place as getting it back would be near impossible with mostly similar graded corners and very few straights. Tyre and brake management can play an important role – you can push hard in the first half but you'll lose a whole pile in the second with no brakes and jelly tyres. It can be an incredibly rewarding stage but if you have car problems then it drags on and feels like forever. Fitness becomes super important through here – not just physical but also metal stamina as concentrating intensely for over 40mintues is tough. Although it is lined with thick scrub it also has huge drop-offs and not a lot of room for error. Rich is a real precision driver with good lines so The Motu suits him well. I really can't wait!!!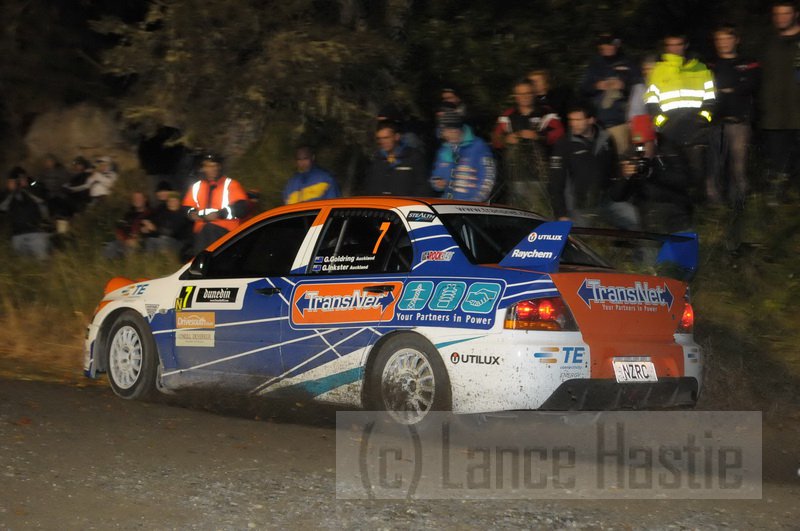 Glenn

Inkster
I've never had a good run through the Motu, it's just been a shocker every time!! But it is the peak of group A rallying and Colin McRae, it's all about the Motu and that what makes it so special.
I remember what McRae said was that he never particularly liked the stage, he would always get a good time but it was so tight and twisty that he didn't actually enjoy it, yet it's the challenge of it.
It is THE biggest challenge in New Zealand rallying, because it is so long and yet so slow, the amount of time you can either make it or lose, it really is the stage that has the biggest potential of a good time versus a bad time and it requires so much concentration for so long.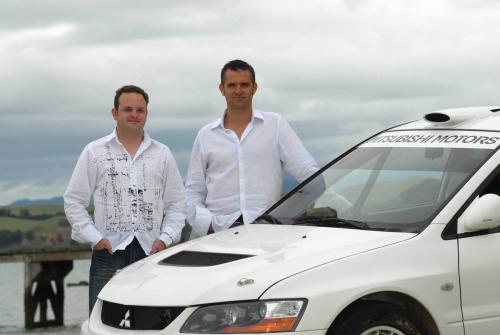 Andrew

Grant
e were on recce for the 1995 Rally New Zealand in a screwed up Mazda Familia with near slicks for tyres on it….. Aaaarggghhh! In the Motu, we went flying straight off when we hit a bump in a high elevation area. We were caught by trees and Mags went for help, which needed to be something setup for lifting vehicles up banks. Armin Schwarz offered a ride out but I just sat and waited it out on this dark wet night for a rescuer.
There was no cell phone coverage and the wait was tedious while I thought about the recce we should still be doing. 7 hours later a truck comes up the narrow gorge. I'm dubious but he manages to use his winch to haul the Familia out and onto his flatdeck. Our car is damaged and not driveable so we just go out in the truck. Now the Motu was NO PLACE for a truck like this. This was the scariest stage I've ever done, the old loss of control thing whilst not in driver's seat certainly didn't help!
Anyhow that's a freaken tight road and the truck couldn't be turned around so we went right through. We could feel the road edge giving way and tyres slipping down as the cab hung well out over the drops in the tight turns. To say we were very relieved to make it out alive and unscathed is an understatement. What a night!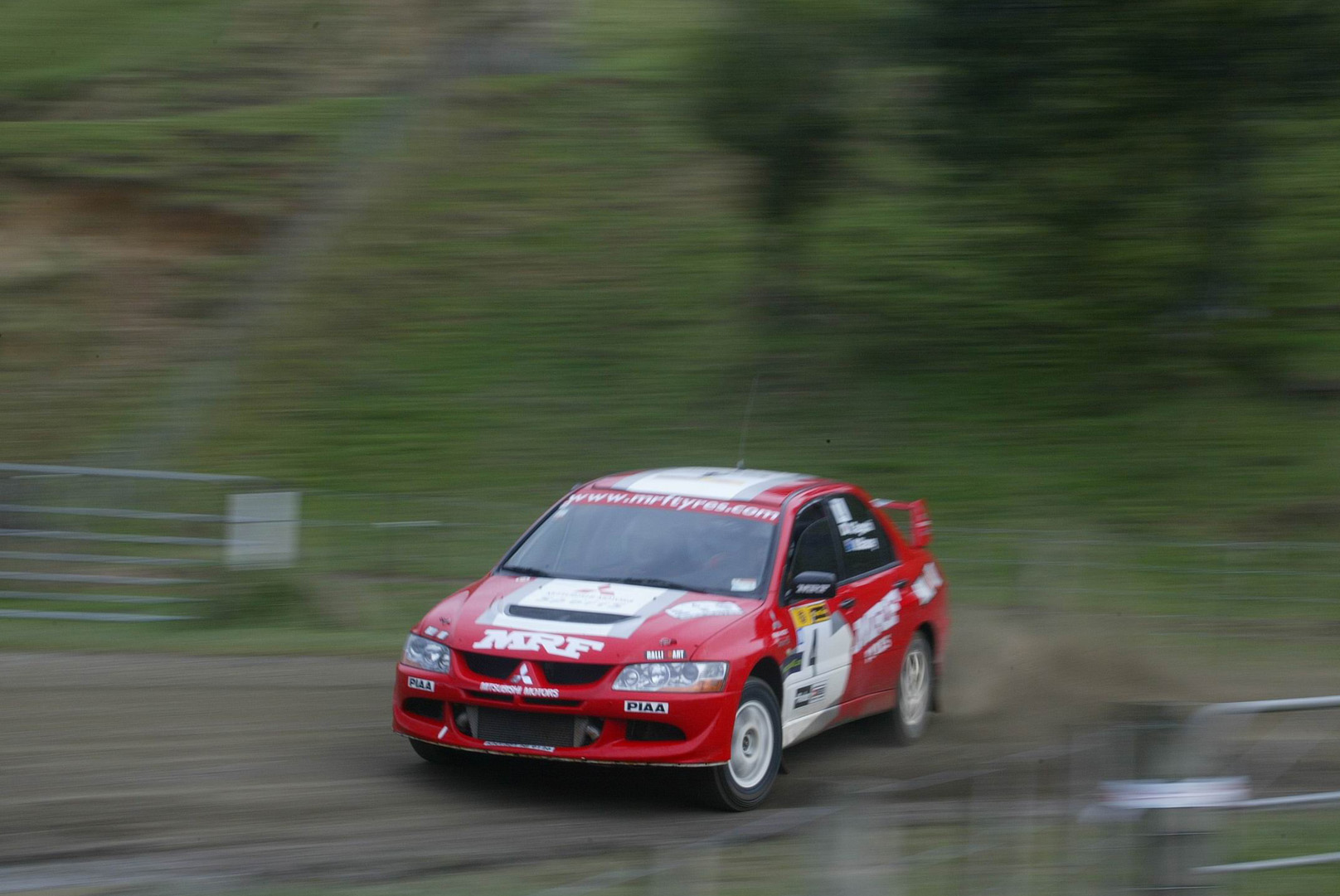 Katsuhiko

Taguchi (Japan)
I remember Motu is a difficult stage. It was wet, narrow and twisty. Most difficult thing is recce. It is 1 hour to finish the stage. We have to concentrate a long time, but i like MOTU. It is nice to challenge. Good luck everyone, enjoy MOTU!!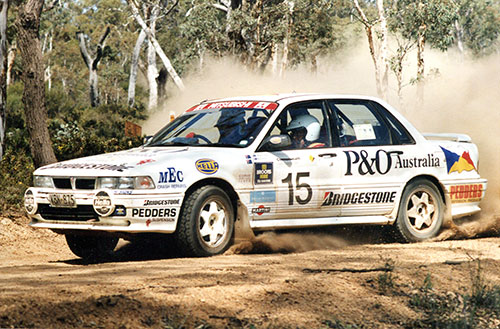 Ed

Ordynski – 1990 Australian Champ
Coming from South Australia, where the roads are generally flat and high speed, it's hard to imagine a more fearsome and extreme stage than Motu. It was difficult even on recce!
Motu has every element that a true rally competitor craves. It's an enormous challenge, a feat just to make it through unscathed. It was daunting and a huge test of mental toughness for both driver and codriver. I doubt if anyone could ever say they've had a clean run through Motu.
In Group N cars, which thrived on fast, flowing roads, and required a smooth, raceline, driving style, Motu's relentless, tight corners and changes of surface meant you just had to take one corner at a time and hope you got most of it right. If you fooled yourself for a moment you'd got into a good rhythm, something unseen would tip you the wrong way for the next corner.
The other big issue with Motu was that Whakarau, a fast open stage, followed it with little liaison time between. I always planned to try for a good time on Motu (even as I write this I realize what a ridiculous statement that is) but keep the car nice for a blistering run on Whakarau (even more ridiculous). I think I only managed that once!
I did try to keep momentum up in a Group N car, using as much of the road as possible, letting it slide out to the edges and so on. Since retiring from rallying I've taken a road car over Motu and stopped to look at things closely where we used to push the limits. I would advise anyone still competing, not to do that! What's out of sight on Motu is more daunting than what you can see!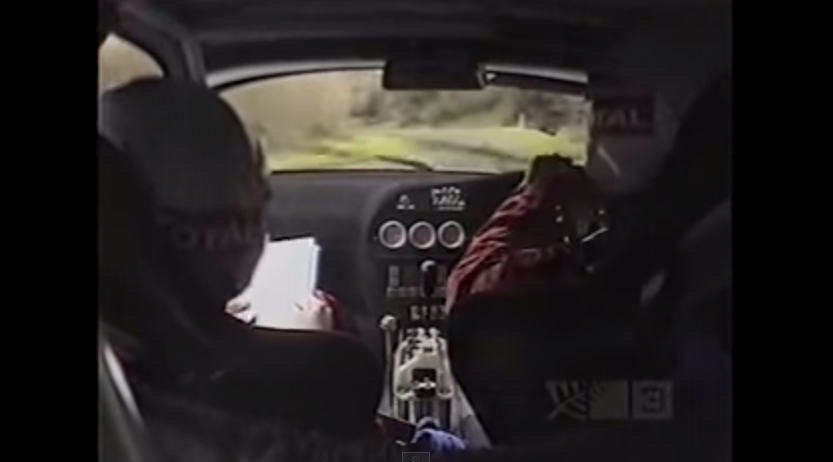 Jeff

Hill
Next up on our journey through Motu is Jeff Hill. Jeff navigated with Andrew Hawkeswood Motorsport in 2004 and below is his take on the Motu and how the stage unfolded for them…
"I've only had the pleasure of doing this iconic stage once, with Mr Hawkeswood in the Group A Evo 6 in 2004. Having spectated at the start and the end during various Rally NZ's and flown over it once I had a rough idea of what to expect, but pretty much agree with Ross Dunkertons take on it once you're in there – when will it bloody end?
And I was lucky, in 2004 it was split into 2 stages, so effectively we had a rest in the middle.
It starts off pretty good but it's certainly not long before you're into it – notes by me, comments in brackets by Andrew just for distraction as is the norm being with him – left, right, left right, easy left, easy right (ooh that's a nice waterfall, you see that?) left right slippy left, (ooh that's a nice view) right left caution left (you see that letterbox jack, some silly prick lives in here…) caution ford crossing (ah stink should have had new wiper blades) caution crest (haha was that Bawdens car?) phew, half way. I get sent to extract competitors times while Andrew swaps the tyres around and puts 2 x new ones on.
Away we go again (right lets go nuts) yeah nah, it'd be a cold night in here keep your hair on, same twisty stuff just keeps coming at you (is that that bloody Jappa in front jack, he better get out of the way or he'll get punted off the side) nah nah we're right he's seen us coming and surrenders, (cars not handling too good eh?) nah seems a bit bung on right handers, keep reading you egg don't lose the notes for christ sake you'll never pick up where you were!
Finally it's over, brilliant, survived. I traced the handling issue back to having left ol mate to put the 2 x new tyres on – he got distracted half way through the job and somehow put both newies on one side of the car!
Anyway for me it was good to have been there done that, but if nothing else by completing the Motu you then get to do Whakarau and Rakoroa – now they are seriously cool stages!`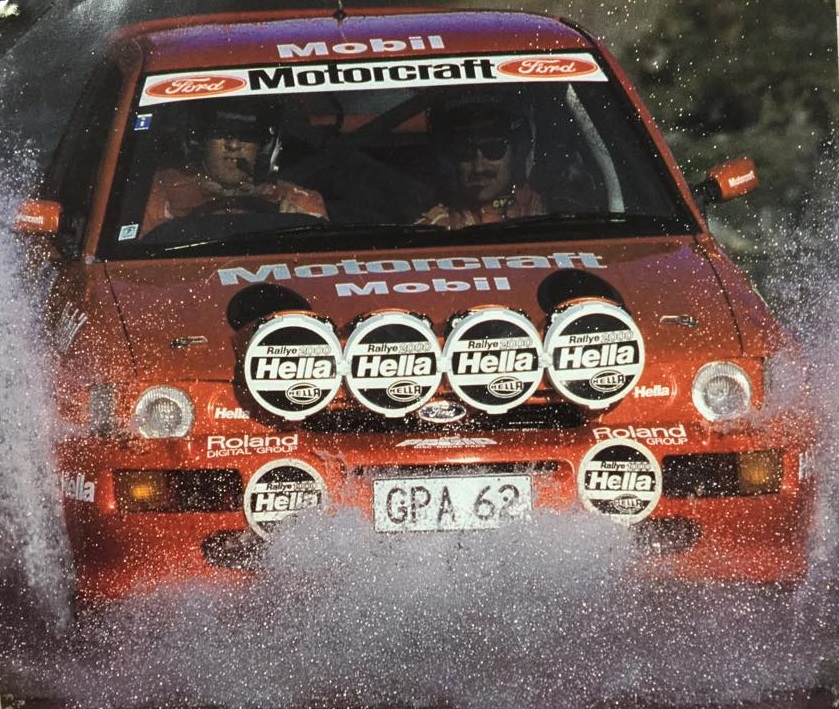 Jeff

Judd
I love the Motu and have some great memories, one especially from the early 90s co-driving for Brian Stokes. There was what is now a famous party in Opotiki, a big night and very late with McRae, Rodger Freeth and many Kiwis. The next day on recce was carnage in Motu with crews stopped sleeping and others crook. Possum and Roj stopped to chat and of course he was fine and luckily me too!
Have been with co-driver Cliffy twice on Rally NZ and he still hasn't been right through Motu. Once with no recce we rolled not far into the stage and then the next time doing recce we were stopped from getting through the stage by a landslide, then never got that far in rally either. So poor Cliffy has never been right through. I'd hate to think how many times I have, maybe 20-30.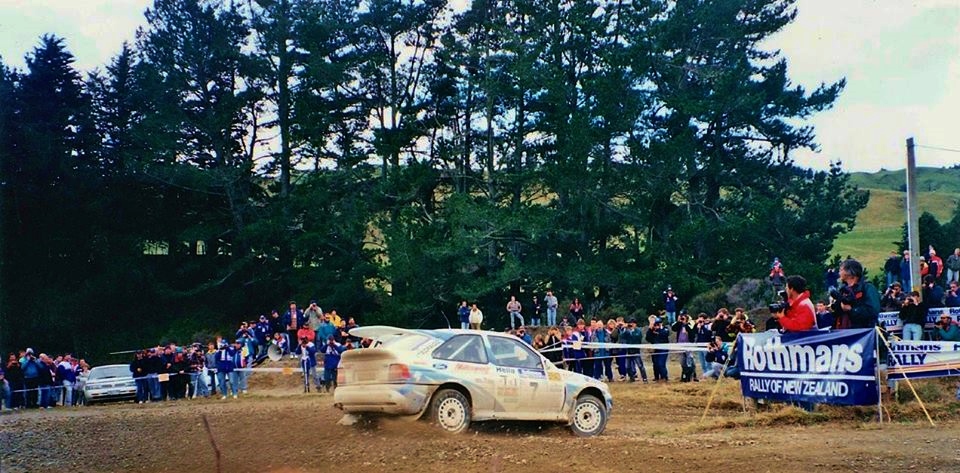 Peter

Whitten – Rallysportmag.com.au
As iconic as the Col de Turini in Monte Carlo and Ouninpohja in Finland, New Zealand's Motu stage conjures up memories of some of the best rally drivers in the world, on the best rally roads in the world.
Aside from Colin McRae's dominance of the stage, my favourite memory of the Motu comes from 1994 when the great Ari Vatanen was driving the pretty Ford Escort RS Cosworth.
While Colin McRae dominated the stage, Vatanen had the power steering fail on his Escort, and had to drive the majority of the stage unassisted, and the strain was clearly evident
Typically, it was a freezing cold morning as we waited at the end of the marathon 44.80km stage, but as the Flying Finn arrived at the finish control, it was clear that everything was not well inside the Escort.
The windows had begun to fog up, and as Ari opened the door to talk to journalists, I can clearly remember the steam rising from his steaming driving gloves as he battled to catch his breath and recover from what must surely have been a superhuman effort.
Ari's time was slow, but his effort to get the car to finish control rates, in my mind, just as impressively as Colin's.
Later that day I drove the stage in a hire car, marvelling at the number of corners and the unique camber of the road. After heavy rain, just keeping the hire car on the road was a challenge – I could only imagine what it must have been like at speed.
Eventually we reached the mid-stage water splash where we eagerly awaiting the second running of the stage, only for it to be cancelled because the road conditions had deteriorated so much since the morning's running of the Motu.
My own efforts in the hire car had, it seemed, been almost as impressive as those of Ari and Colin – at least in my mind …..
Congratulations to NZ rallying for getting the Motu back into the NZRC. Now to get the stage, and Rally NZ, back in the WRC.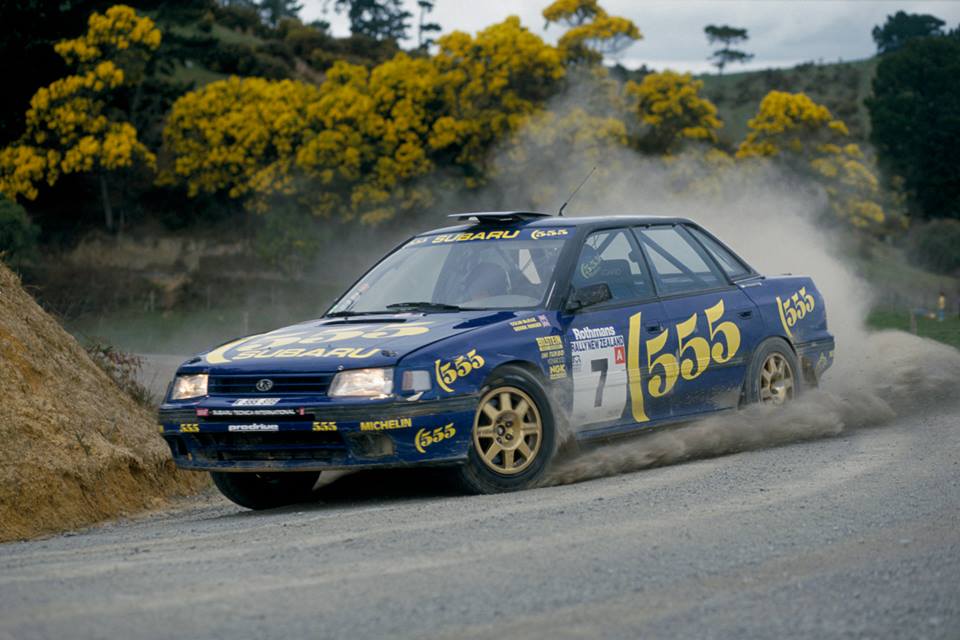 Brian

Kelly – Rally Reporter
Even just driving The Motu and having a look at it, it's an incredible piece of road. I remember Ross Dunkerton sniping about the never ending corners, climbing up to the snow and then back down the other side, it's incredible.
Just getting to it was always an adventure, the access to it you had to drive through the Waioweka gorge half way through to the little town to get to it. From my point of view just standing there in anticipation, as a reporter waiting to see who was going to come out and whether they were going to be in one piece or not, and who wasn't going to come out in the stories of a car over a bank or whatever it may be, so from a journalist's point of view the anticipation was really cool.
I was there McRae came out and set that incredible time and no-one could believe. One great story I recall, we didn't have mobile phones then so we'd have to go and tee up the local farmers house, so we went in there and I think it was around 8.30 or 9 o'clock in the morning to say "Hey can we use your phone in a couple of hours?" and there he was, he had a beer on the table, offered us a beer, which was quite good, we didn't have a beer but that was pretty funny. He was just near the end and we used his phone to do our reports. They are virtually hillbillies in there and he was standing outside, leaning on his fence post with a big quart bottle of beer at 8.30 in the morning!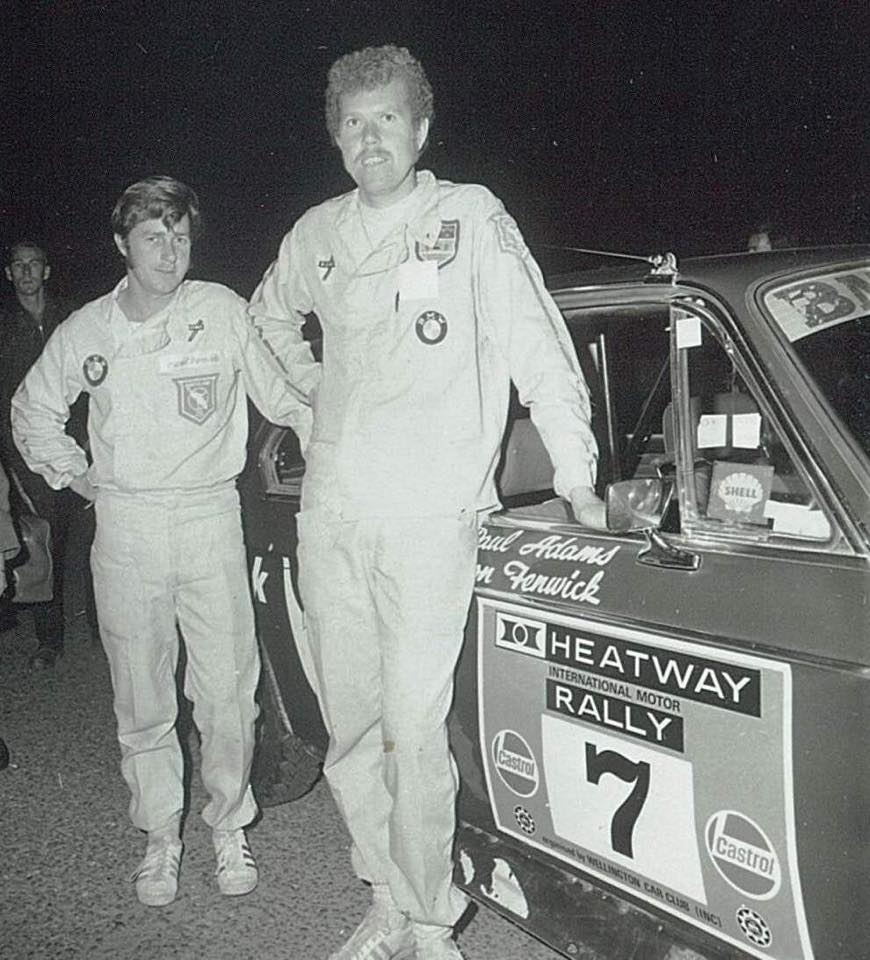 Paul

Adams – 1979 NZRC champion
I've got lots of memories of Motu, one of them was when we were coming through, it must have been in the early seventies in the BMW 2002. It was pouring with rain and on one of the tight left hand corners we actually got sucked into the left and bogged down and the car stopped. Don Fenwick was the co-driver with us and he jumped out to give us a bit of a push. He'd just gotten out and the road collapsed and we rolled down the bank!!
The other story I have, I had my wife co-driving and everyone had been giving her a hard time because they knew I had never got from one end of The Motu to the other at that stage! I was catching Quentin Phillips, who was running a Mazda and I couldn't get past him. I shot out to the right to see if there was room to get past him and I saw the road ahead and thought 'Yep, here's a gap ahead' So I passed him and as I passed him I put my hand out the window and waved to say thanks, but unfortunately the road went hard left and there was a gap between the two bits of road and I landed upside down in a tree. I told my wife not to take the seat belts off because she might be going further!!
Those are probably my fondest two memories of Motu, but it's a great road. Having said that, I don't know how much I'm looking forward to sitting in the passenger's seat with my son, I told him that he can do all the other stages but I'll do Motu, but he didn't accept that. It would be one of the best rally roads in the country in my opinion, I absolutely loved it. Obviously we successfully got through it on a number of occasions since those stories. We would have probably successfully done it ten times now. It's a significant part of New Zealand rallying and one of the rare ones that are left now, most of them have been sealed over and they've destroyed good roads!!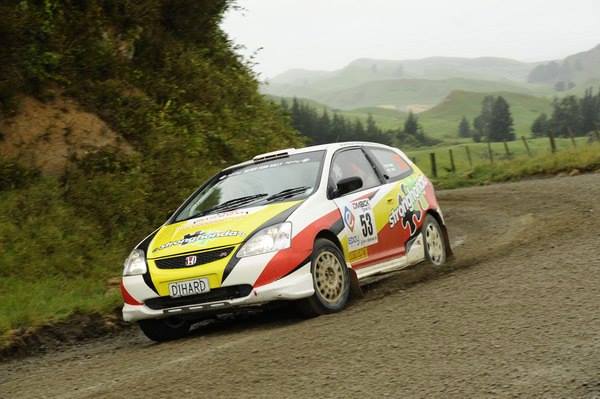 Rob

Scott
While there is a palpable sense of accomplishment every time you cross the finish line of the Motu, I find my mind is more inclined to linger on the times it has bitten me in the ass. Like:
– climbing out of my Lancer at the start control of Motu 2, booking in and climbing back into the Subaru Omega that had pulled up behind me.
– crashing down a bank during recce. Jorge Recalde stopped to suggest we alter our notes.
– telling my Japanese driver to pull over as Dylan Turner came up to overtake us. Instead, he braked in the middle of the single-lane road. I still remember Dylan's eyeballs looming in the rear view mirror.
– taking a corner off our Impreza just before we reached the ford. I sent my diabetic driver out with Tail End Charlie then spent 5 hours alone with the wekas. Unable to catch one for lunch, I ate the Subaru instead.
Even when things are going well, the Motu can still break your heart. While leading the Silver Fern, we strapped on some demon mud tyres, only to arrive at the stage to find the gorge had just experienced its driest Spring ever. 'Uh-oh' said Dave Strong.
All I can add is – look forward to it. The Motu is one of the most special roads in NZ and you'll never forget taking it on.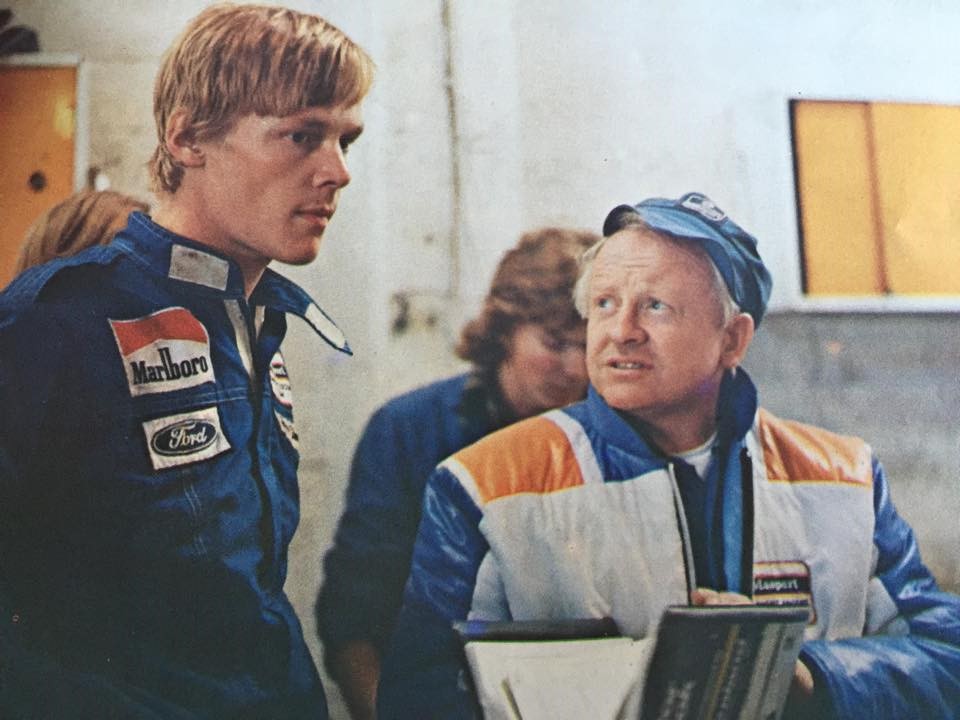 Jim

Scott
The 1977 Heatway International Rally NZ used the Motu stage starting at Motu heading north to Opotiki. The stage started at 4.44am in the morning and Kiwi co-driver Jim Scott was alongside Finnish rally star Ari Vatanen in the Masport Escort, a drive that would be come part of NZ rallying legend. Jim takes up the story.
"We headed into the Motu stage after passing all 3 Fiats in the stage prior. Once we started its right, left, right, left and after a couple of kilometres Ari says "Jim forget about the notes you will never keep up in here." Two corners later and the front of the Escort is hanging over a bank and I'm out pushing. Back on the road and we set off again and Ari replys, "You better get back on those notes Jim.`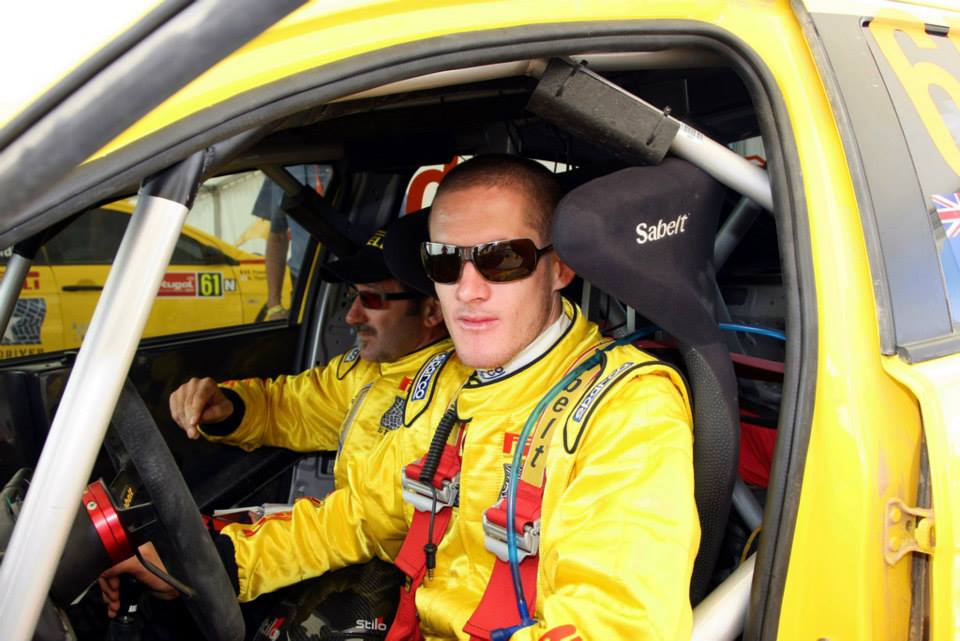 Mark

Tapper
The Motu – 47 of the most exciting and challenging kilometres you are ever likely to drive. From fast and flowing at the start to super twisty and back again several times this is a stage where rallies are won and lost. Not a stage for taking risks in but certainly one to try and get a clean run through. Take care on the insides of corners if there's been rain as rocks that were not there in recce may have appeared.Make sure you save some energy for the downhill descent to the fast finish at Matawai.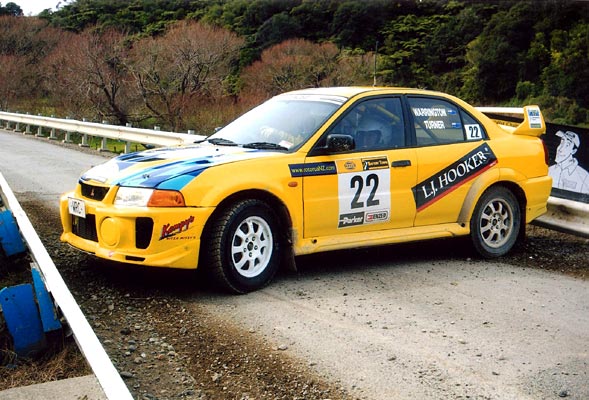 Dylan

Turner
Motu world famous and world feared !!! It's a stage that can bite or reward , get a rhythm early and you'll do a great stage . Struggle to get a rhythm and its the longest stage ever!! Its daunting like meeting your girlfriends parents for the first time , but get on its good side and it will pay big dividends. Attack early is the key the first 5 kms are flowing then keep tidy in the twistys . Ps don't look at drops during Recce and watch the ford.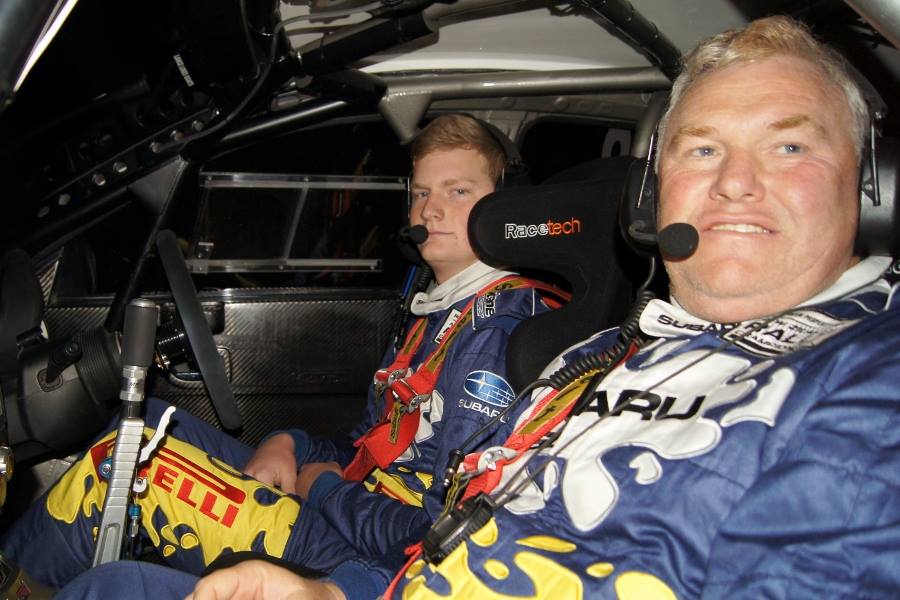 Crunch

Bennett
I'm only young when it comes to the Motu for rallying. Think about 13 times I have been through it as a rally stage, from both ends, in one long stage or split in two. It has a reputation for a challenge and it must be a hard road to drive as the locals that live in that wilderness have obviously never been able to escape! I remember a couple of times the Motu had an effect on me, both times strangely it was with Goof Argyle. The first was the first Rally NZ (1995) we did together in the Falken Tyres Pulsar and we had recced it only once because it was too tiring and after 96 pages of notes, we decided a beer in the Opotiki pub was a better option that travelling thru' it two more times (3 pass recce). However when it can to the event, we were both somewhat scared sitting on the startline, so I tried to relax us with a bit of humour. I said to Geoff "So buddy; are we ready? 30 seconds to start. Easy and steady. So it's start 30 to a square right DGW, flat off left…twisty for 50km to finish" …and to add effect I casually tossed the notes (all 96 pages) into the back of the car! Geoff laughed and we were ready.10 seconds to start and I couldn't then reach the notes. I casually looked over at Geoff and said 5 seconds dude…you're on your own…Enjoy!!!" After about 3 kms I had managed to retrieve the notes by squirming thru loosened belts….and we were still laughing those 3kms later.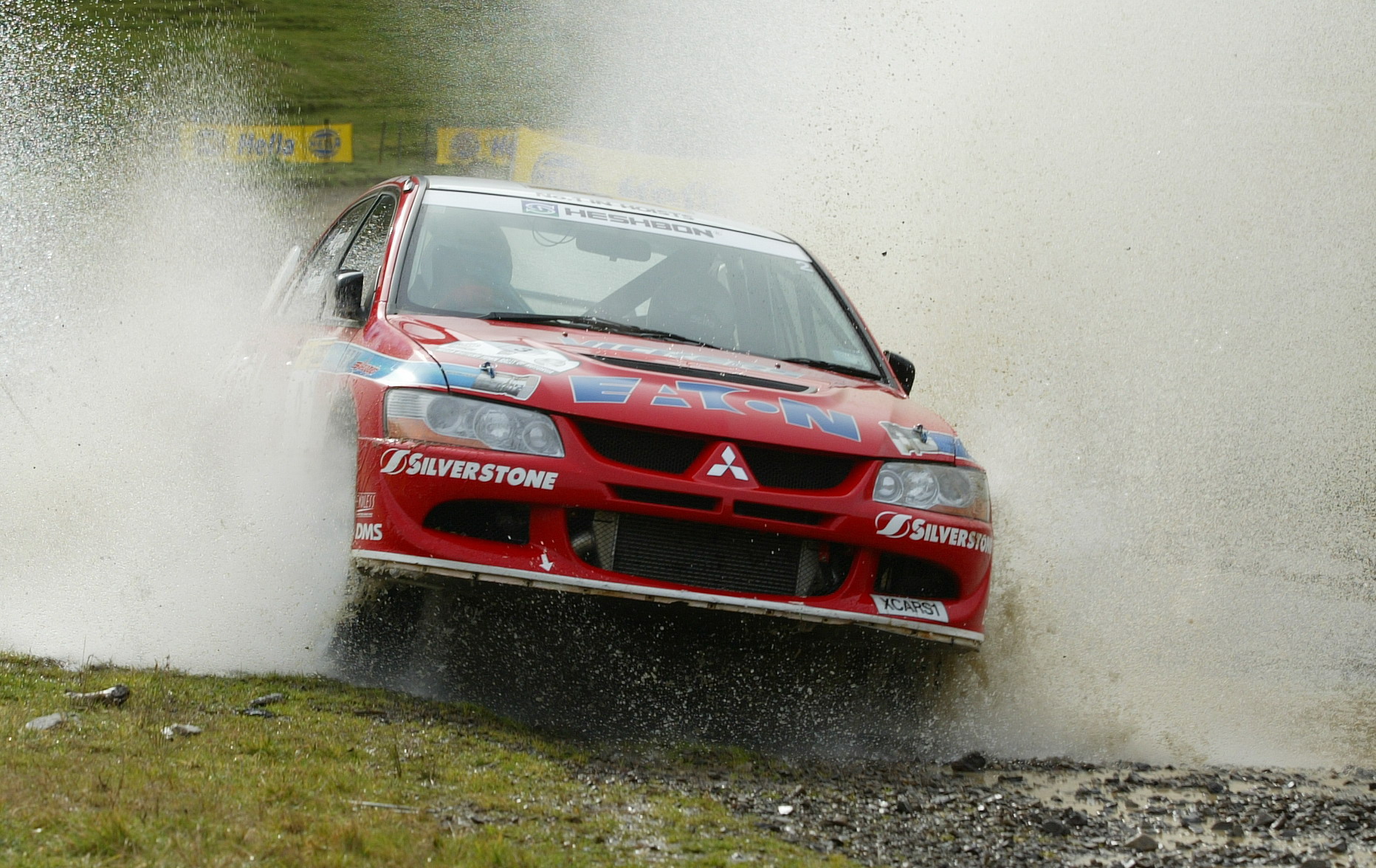 Geoff

Argyle – 2x NZRC champion
The year we ran the stage both ways we recced up in the morning and we were recceing back down in the afternoon when we got stopped by a ginormous slip right across it half way down, so we had to turn around and go back out. I followed Richard Burns out, and I can't remember who was in the team with him, but Richard was stopping and the team member would go ahead and we were just going flat out as we recced back out. There was me in an old GTX Mazda trying to keep up with him and unfortunately the ABS was still in. We got to a point where he and his team mate had stopped and I had to go right up the drain beside him to stop!! He was laughing like anything.
It taught me how much you can put a car off the road though, cos even in the recce car he was dropping the inside wheels off the corner all the time, it was amazing what he was doing.
I don't really like it as a stage but it has always been a challenge and I've always done reasonable through it but it is an horrendous challenge.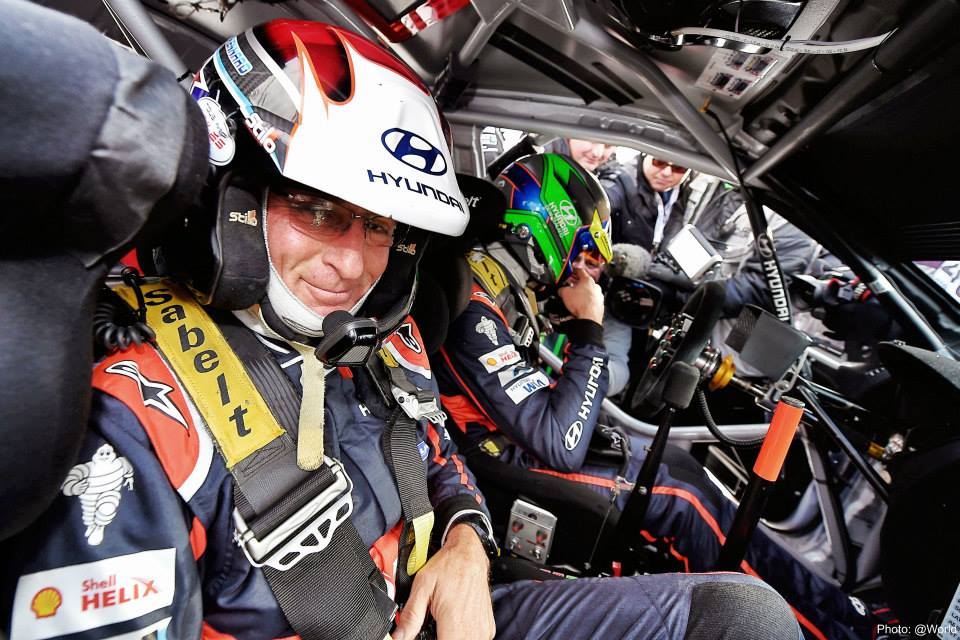 John

Kennard – Kiwi WRC Co-driver
Motu, I think my abiding memory of any time I competed on it was that it seemed, no matter what car you were in, you never seemed to have the right gear ratios in it! I remember Malcolm Stewart cursing almost all the way up it in the Gp A Audi, in the pouring rain in the 1988 Rally NZ, as each time he managed to grab a higher gear and gain a fraction of speed, it ran out of revs and he had to bang it back down for the next demented twist in the road, which seemed to go on forever.
robably the funniest story though, came while checking the 1990 Silver Fern route pre rally with Brent Rawstron, when a large hare ran almost 4km down the road in front of us, able to stay ahead because the tightness of the twists and turns meant he was far better suited to getting down it quickly than we were, even having time to stop and grab a breath occasionally, until we caught up!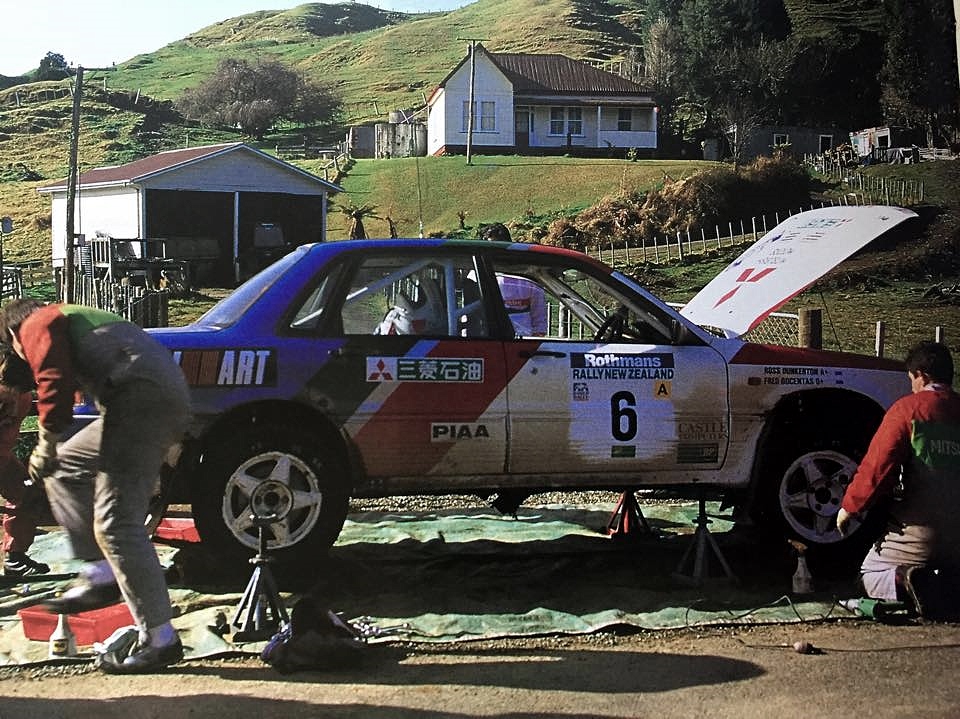 Ross

Dunkerton – 2x APRC Champion
As soon as it started, I wished it was over!! Bloody hard work.
You go up and you get to the top, and then you go again, it flattens out for a little bit and then it starts again and you think 'bloody hell, I'm not even half way yet!!'. The amount of corners, I remember thinking once 'Shit, I'm going to end up with Gorilla arms after I've finished doing this', it was just a stage that was bloody daunting, like jesus, how many corners are there? I don't know how many corners there are, but there is just corner after corner after corner, there must be three or four hundred corners. I kept saying 'For F@#k's sake, when am I going to get to the finish!!'
he problem is you just know, if you don't get every one of them right, you are going to get shafted on the times. You know when you've got to the top 'yeah I've done it right' or a third of the way up you know you are going to get your arse caned. You have to have the car set up for every corner, that's the test of it is to actually get every corner perfect. If you get every corner perfect you're half a chance, but that's easier said than done! That's why it's such a big effort.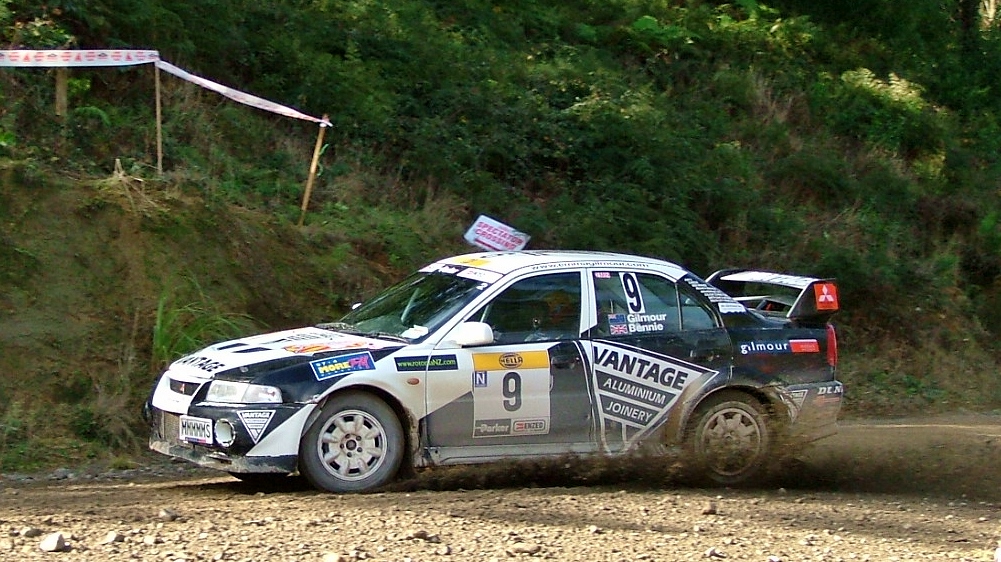 Emma

Gilmour
I have a few memorable moments from the Motu!
1st one is the fact it was my very first competitive rally stage after having a go at Zero car in Otago in 2002 we decided to enter Rally Rotorua as my first rally. I kept catching the Japanese driver in front but I was hugely relieved to make the finish line of the Motu.
I think it was the following year when nearing the end of the stage the newly painted front wheels had a bad vibration. We stopped to check and as we did the front wheel carried on along the road and disappeared over a bank. My codriver Glenn Macneall said he'd jump in the boot of the evo 3 to relieve the weight off the front and told me to drive out of the stage slowly. As I took off and was about to hook 3rd gear there was a lot of banging on the roof – in my inexperience I didn't know what slow was!! We ended up retiring at the end of the stage anyway as we couldn't get the studs out of the hub.
The following year I broke the steering on my Evo 6 when my turned wheel clipped a hidden outcrop of rock not too far from the finish. The highlight of this story was the surprise of seeing my Dad Alistair drive around the corner in our service truck to fix us when we'd been expecting the team to come in with a 4WD. Even though the road was really slippery for rally cars he had managed to get the service truck up the end of the stage to come and fix us. Think snow chains may have been used a few times.
SO I'm looking forward to an uneventful pass of Motu this time in the Suzuki!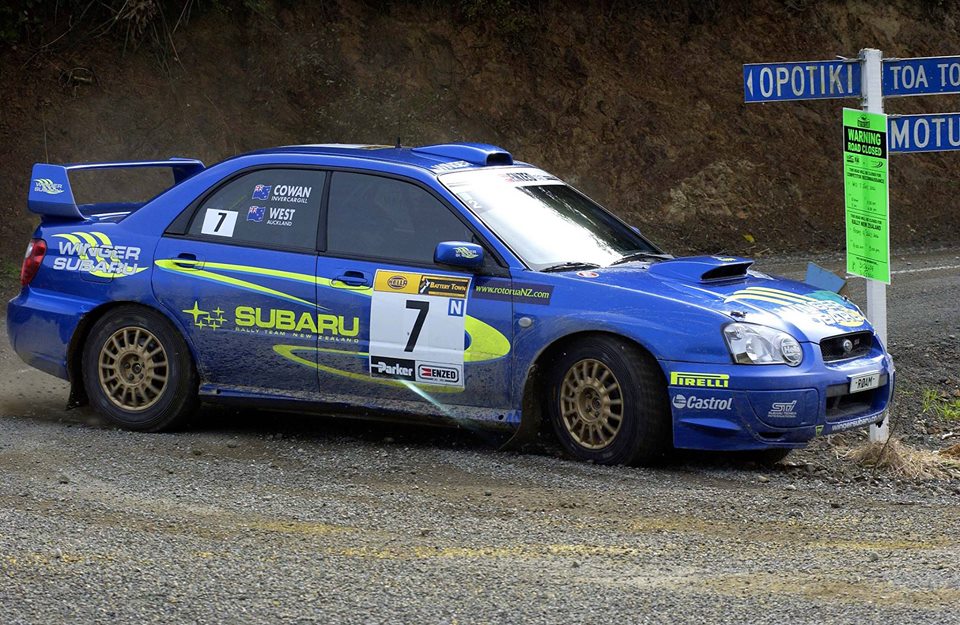 Chris

West 2004 Champion
Like or loathe it, The Motu is synonymous with NZ Rallying.
I've mixed experiences of the stage itself – although it's been the demise of our event on at least one occasion, Motu's one stage you need to compete to experience just how unique it is.
I recall the hype and excitement of just watching at the stage end before I started competing – there was often little said as the drivers facial expression or the cars condition told enough of their experience!
Motu's 48kms was hard to gauge as to exactly where you were within it and the distance to go, where to push and where not. Having sections of corner after corner being so familiar from one to the next made recce all the more important to note sections on where you could push or where to have good rhythm over pace.
I remember during Recce one year (as time was pressing on) sitting at Opotiki turn off contemplating on skipping the second pass and heading for Rotorua. After deciding on the latter, we found ourselves changing a tyre at the start of the stage (for a space saver type wheel) then have the alternator fail, all whilst being expected to keep up with our team mates Bruce & Rob for lighting throughout the stage!!! Reece was often more exciting than the rally?!
Advice to those experiencing Motu for the first time?! no matter how well you prepare during recce etc – ensuring your comfortable mentally and having a good sound car going into the stage is your best preparation. Going into Motu with any small amount of mechanical or accident damage from previous stages only adds pressure & further reduces any chance of appearing at the next service.. PS talking from experience take to the right side entrance of the ford
As in previous years Motu's sure to have its say in some way – Enjoy!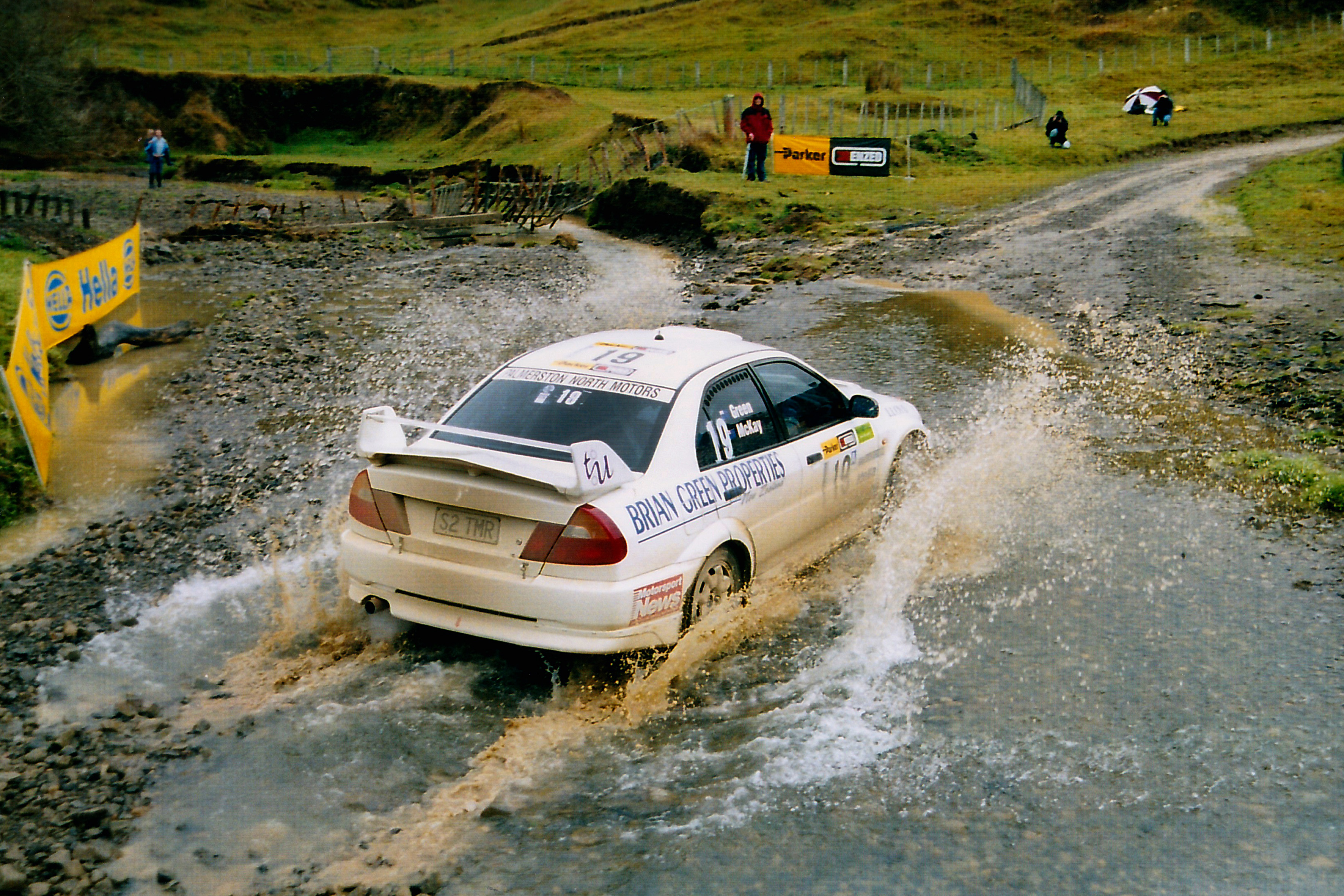 Brian

Green
We've fortunately never had a problem over The Motu, so far dare I say it we've never had a puncture or anything over there and always had a pretty good run, so I can't give you a whole heap of stories. But it's certainly a long way and you're certainly very happy to see the final down hill bit.
As I said, we've normally had a fairly good run but I can certainly see how if you had a puncture or slid over a bank it wouldn't be a very pleasant experience at all. It's probably the hardest stage in New Zealand when you run the length of it, back in the old days we used to run Whakarau and the link road between Whakarau and Motu and all of Motu as well, so it's quite easy compared to that! You used to do Whakarau, which was about 40k's, then that link road up to the bridge which was about 10k's and then the whole of the Motu right out to the main road, it was about 100k's all together. You definitely knew you were at the end of it!!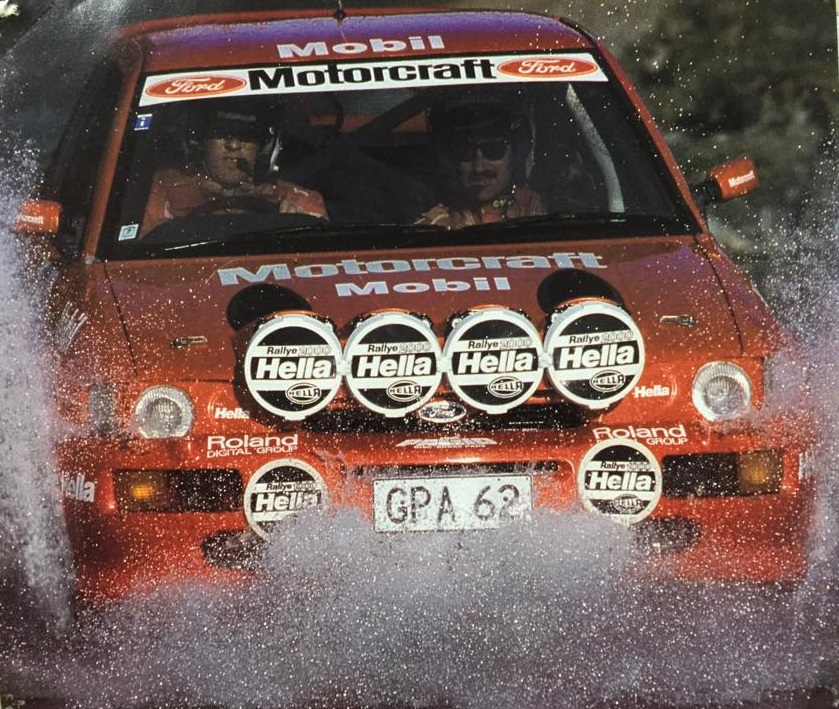 Brian

Stokes – 2x NZRC champion
It's probably just the challenge of the stage that makes it really special, I've lost count of the amount of times I've been up there but it's probably quite a few, but I can honestly say that I've never done it exactly how I'd hoped that I could do it, so you keep on trying!! It's just a whole heap of segments really but we've had everything in there from blown turbos to driveshafts and propshafts and all sorts of things rally. On the Silver Fern (in 2012) we managed to coast to the end because we had some driveshaft bolts break just at the high point before the end. One time I remember we were on recce and the auto packed a sad, so we had to wait about an hour for that to cool down to keep going. Sometimes when you are up there in the dark on your last run in recce, you sure do wonder who's lurking in the bushes because you are so far from anywhere.
What Colin did in there really captured everyone I suppose and when it was part of the International in 1977 we were just young kids watching that and it was just phenomenal watching that back then.
In 1983, we did it in the 1600 Escort and it was 103km then, I can't remember how it all linked together but that was pretty exciting.
I think the over-riding memory really is just the disappointment in a way of not really completely achieving what I think I could have done, I suppose that there are so many memories that they almost fade into one. On the Silver Fern it was pretty exciting because we went really hard at that axle broke just before the finish.
There was one year on Rally New Zealand that we came halfway through Motu and I can't remember the name of the stage, but we went to the middle of Motu and then came down through the airstrip and back out to Opotiki. That was the year that everyone got to second overall and then fell out, it was the year when Sepp Haider won it. Tony Teesdale got there, then Ray Wilson did, then Neil Allport did and then we did and we all bloody crapped out, that was pretty soul destroying. We had a blade come off the fan and go through the radiator which fried the engine. Crazy, it was great times though, I loved it! Hence why we are going back then.
I remember standing at the finish when we went to watch one year, I was with Willy Orr watching them coming out and that caused me to go and buy that Mitsubishi Lancer. I was so excited about about watching all these cars come out. Of course that was a complete catastrophe for us that car.
Editor's note: Brian bought the Mitsubishi Evo 8 looking to return to the NZRC in 2005, but rolled heavily in the season opening Rally New Zealand, all but destroying the car. This car went on to catapult a young Hayden Paddon onto the national scene, and then international when he became the youngest winner of an International event at Rally Whangarei in 2007.
"I must admit that I'm quite chuffed now that that's a piece in his history!"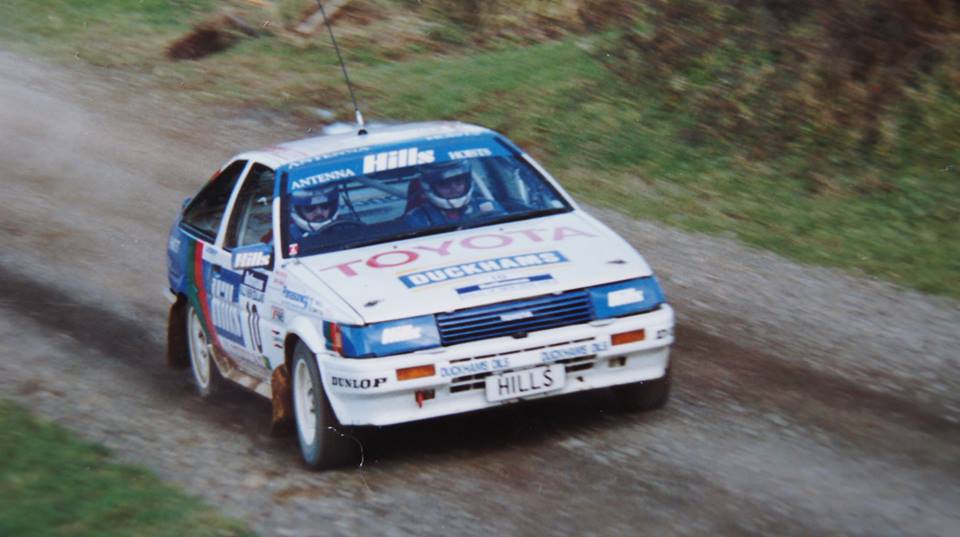 Ross

Meekings
I have many stories of the Motu, most of them from recce as back in the 80's and 90's there was no limit on how many times you could drive the stage. I remember one year driving my wife's little KE25 Corolla on recce with my co-driver and Marty Roestenburg was sitting in the back seat doing his own notes as his co-driver wasn't able to make recce. We would drive through the Motu, turn around drive back through the stage in reverse to the start, turn around and do another notes run.
My most memorable story of Motu though would be from 1993 Rally NZ. We had a 100% finish rate on Rally NZ and were looking for our ninth successive finish. We were running the Toyota Celica and Toyota NZ had supplied our team some new injectors from Toyota Team Europe for the event but we never had the chance to properly re-tune the engine. The car was using unbelievable amounts of fuel, like a litre per kilometre. Lucky back in those days before service parks we were able to service before every stage right up until the control area and were filling the car to get through stages.
We filled the car before Motu and knowing we had an issue treated it gently. We had a 3,9 diff so were mostly using first gear in the twisty stuff and with 10kms to go the car just coughed to a stop. There was absolutely nothing around but I was determined we were going to keep our 100% finish rate so set off up the stage on foot running to find some gas, desperate to find a helicopter, tractor, anything to get some fuel from. After a while I came across Paddy Davidson on the side of a road with a broken gearbox and he had some gas. I was kind of hoping he had said no as I now had to run all the way back to the car. I remember a fellow Hamilton crew Mike Simmonds and Alan Glen going past as I was running back and they later said how they came around the corner to see a guy in a red race suit, red faced and with a red gas can running down the road.
I made it back to the car and as we set off I said to Colin Smith my co-driver reset the terratrip. It was 2.2kms before we came across Paddy's car, so I had ran 4.4kms of the Motu!
We did manage to finish that event and maintained our 100% finish rate though. The following year going for 10 from 10 the engine let go before we even made Motu.
About The Author
nzrc_web_admin