Alexander finally crowned champion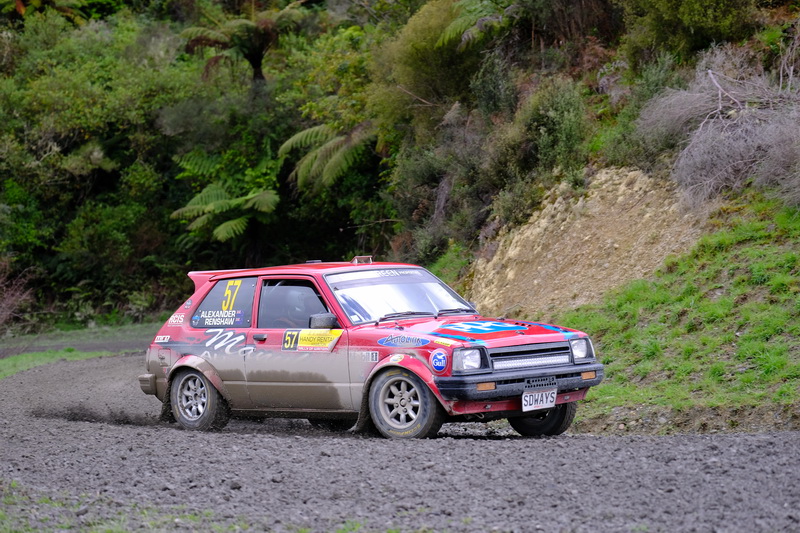 Daniel Alexander is no stranger to waiting to be crowned champion but he can finally give himself that tag after he and co-driver Katrina Renshaw were confirmed as the Gull Rally Challenge 2WD champions for 2019.
Alexander narrowly missed out on the title two years ago, finishing runner-up. He injured himself in a big crash in 2018 and had to contend with some more experienced drivers in better cars last year.
So when he crossed the finish line at Rally Waitomo last month he thought he had finally broken through. But a post-event hearing was called and ruled in the Aucklander's favour. A fellow competitor opted to start down an appeal route however and it meant the result remained in limbo for a couple of weeks.
The appeal was ultimately withdrawn and the Toyota Starlet driver was officially confirmed as champion earlier this week. While delighted to be recognised as the class champions, Alexander is disappointed with how it all played out.
"We had a pretty trying day – the car had some changes done to the suspension and it was basically undriveable," he said.
"When we got to the end after a day of drama and were advised we had potentially won our class, we were pretty excited.
"We went to the prize giving and a few minutes for it kicked off the protest was called. We had to leave the prize giving and be heard at the protest.
"It definitely put a big downer on the day and the whole season really."
The hearing ruled in Alexander's favour, claiming he hadn't breached any rally rules but one of the other teams indicated that they wanted to appeal the decision as per current rules, which meant the result could not be confirmed on the day.
"I think it is always going to be a little bit weird because we didn't get to stand up on the stage and get the trophy that night and share the night with other competitors. This is the process; it is what has to happen if someone wants to take the options that are open to everybody.
"It is still a cool feeling but the co-driver is halfway down the country and our family aren't there to celebrate with us or anything."
Alexander will return in 2020 but will not enter the full championship at this stage.
"Next year is going to be a little different – I definitely want to be at the end of the WRC field in September," he said. "I bought an ex-Leon Styles, ex-Darren Galbraith EVO and I have done a couple of events in it and it is wicked.
"I will probably do Whangarei and WRC next year in that.
"I've also got a new Starlet so I hope to debut that at Leadfoot and then Silver Fern in November.
"It will be definitely be a bit lighter next year. We'll see what happens at Whangarei."
The 2019 New Zealand Rally Championship is proudly supported by Brian Green Property Group, Gull New Zealand, Dunlop New Zealand, HELLA New Zealand, Stadium Finance, Omega Rental Cars and Suzuki New Zealand.