Allport to take the wheel of his R5 Fiesta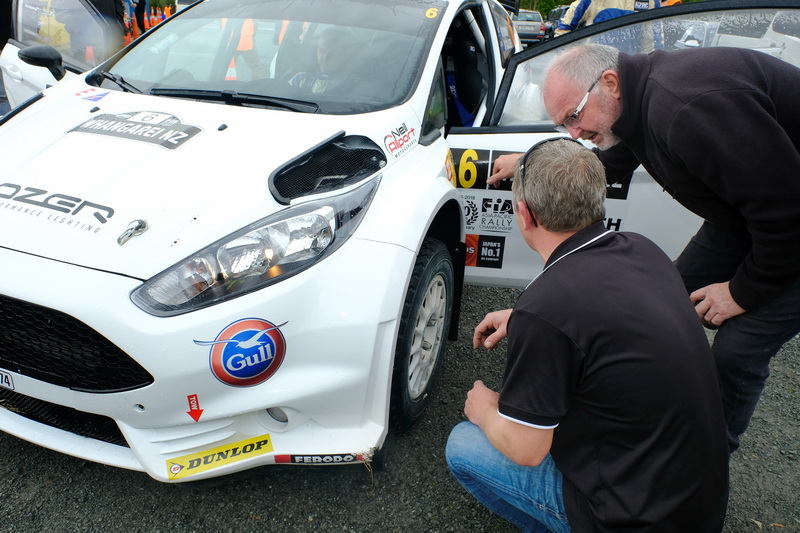 Three-time national champion Neil Allport will finally get behind the wheel of his Ford Fiesta R5 as the veteran driver tackles the Hyundai New Zealand Raglan Rally of the Coast next week.
Allport has owned the car for over year and it has competed in three rounds of the Brian Green Property Group New Zealand Rally Championship so far with Max Bayley driving it on debut at Rally Waitomo and at Rally New Zealand last year before Australian champion Nathan Quinn ran it in Whangarei earlier this year.
While there had been offers of leasing the car for next month's Rally Australia one of the country's most successful rally drivers will instead get behind the wheel himself and take it to the modern stars of the sport.
"I have done two and a half kilometres in it so far," Allport said. "I am going to do a test on Friday and hopefully will get about 20km under my belt and then will have to wing it.
"I enjoyed running Timaru in the Escort and I told Richard [son and co-driver] we would do another event before the end of the year.
"I had some other interest in the car but we decided to get out there and enjoy a run in it together. It is a big rush of blood but that is what we are going to do."
While the thrill of driving a world class car again is providing motivation for Allport to enter the event he does have a competitive personality and it wouldn't be a surprise to see him push the current crop of NZRC stars.
"I am my own worst enemy – it will be either champagne or a train wreck," Allport laughed. "I loved Timaru hugely but had no expectations and we got a lot of enjoyment out of it.
"We will treat Raglan exactly the same."
Allport confirmed he was hoping to see the car in action more domestically next year but has ruled out driving it himself.
"We will work hard on having the car fulltime in the championship next year. That is my focus after Raglan and I am confident we will achieve that."
The 2018 New Zealand Rally Championship is proudly supported by Brian Green Property Group, Gull New Zealand, Dunlop New Zealand, Hella New Zealand, Hyundai New Zealand and Stadium Finance