Bawden racing the clock for South Canterbury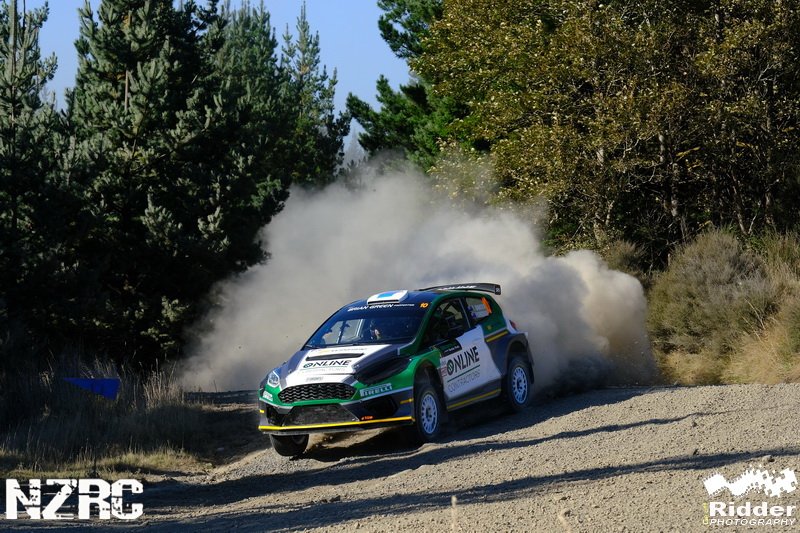 Todd Bawden is racing the clock to get his Ford Fiesta R5 ready for this weekend's Stadium Finance Rally South Canterbury after a 140km/hr crash on the weekend.
Bawden suffered a jammed throttle that sent him hurtling off the road, rolling twice at last weekend's Tauranga Rallysprint.
His Online Contractors Ford Fiesta wasn't too badly damaged considering the high speed and severe nature of his crash. The car landed on its wheels to minimise the amount of damage and give his crew a good chance of getting it ready for this weekend's third round of the Brian Green Property Group New Zealand Rally Championship.
"We did the recce in the rally car and the throttle was stuck at 4,000 RPM," Bawden explained. "We jumped in the road car and carried on.
"When we started it up it was idling at 2,500 RPM and we thought it was OK.
"We took off in launch mode and then got into the stage. It has a lot of power. I said to Barge [co-driver] that it didn't feel quite right as we were going down a straight.
"We got to the end of the straight and the back turned around on me and it just took off.
"We left the road at 140km/hr and it flipped twice – just touched the ground once and then landed on its wheels. It could have been a lot bigger."
Bawden's team were able to get the car panel-beaten and it was straight again at the time of this article going live.
The issue for the team will be trying to work out what caused the jammed throttle however.
"We sent the data to England," Bawden said. "We will change the modules in the car and change the throttle body and we will give it a full test to be sure before South Canterbury."
Bawden suffered a gearbox fail at Whangarei last month but the team has worked out what caused that problem and it should be remedied moving forward.