Bring on the bad weather – Summerfield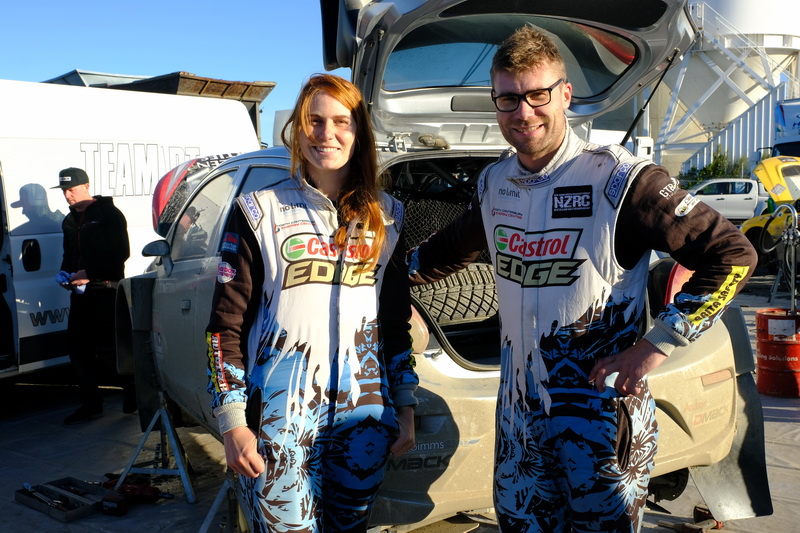 Local driver Matt Summerfield is back in familiar territory at this weekend's Lonestar Rally Canterbury – the third round of the Brian Green Property Group New Zealand Rally Championship – and he welcomes the cold, winter weather that is forecast.
Rally Canterbury has had a reputation of being tricky simply because of the wintery conditions that puts a premium on driving within one's self. Each of the six rounds of the NZRC Championship have unique traits and characteristics that separates them from other rallies and the slippery forest roads in Canterbury certain sets this event apart.
"I don't think the weather will hurt the public roads so much," Summerfield said. "It will cause us a bit of grief in the forestry stuff just because it is a bit higher up there and there could be a bit of snow on the ground.
"But we are going rallying at the end of the day – if you want to muck around and not go out when it is too bad weather then go circuit racing or stay indoors and do puzzles.
"It is a good test for everyone and brings a bit of rallying spirit back into it. A lot of the rallies now are flat-out from start to finish and this has to be a bit about driving with your brain.
"It has a different element to it and an enjoyable one."
The Rangiora-based Summerfield missed the last round in Whangarei and will return to his old-style Subaru Impreza for this round having spent last season competing in a new generation Mitsubishi Mirage AP4.
While he'd rather be in a newer model car Summerfield, and his co-driving sister Nicole, have enjoyed plenty of success in the Impreza having won NZRC events on three occasions, including the 2017 edition of Rally Canterbury.
"I have three round wins in the car which is three more than any other car I have driven," he explained. "It is still fast – it doesn't have the luxuries of the cars that I have used recently but it is a fast, old car and we will settle in as best we can.
"We are a long way off Ben [championship leader Ben Hunt] so it is best for us to just go out and go as fast as you can.
"In some ways it is good not having to worry about the championship."
Rally Canterbury begins just after 8am on Sunday with eight special stages held north of Christchurch.
The 2019 New Zealand Rally Championship is proudly supported by Brian Green Property Group, Gull New Zealand, Dunlop New Zealand, HELLA New Zealand, Stadium Finance, Omega Rental Cars and Suzuki New Zealand.