Brynley Smith on the road to recovery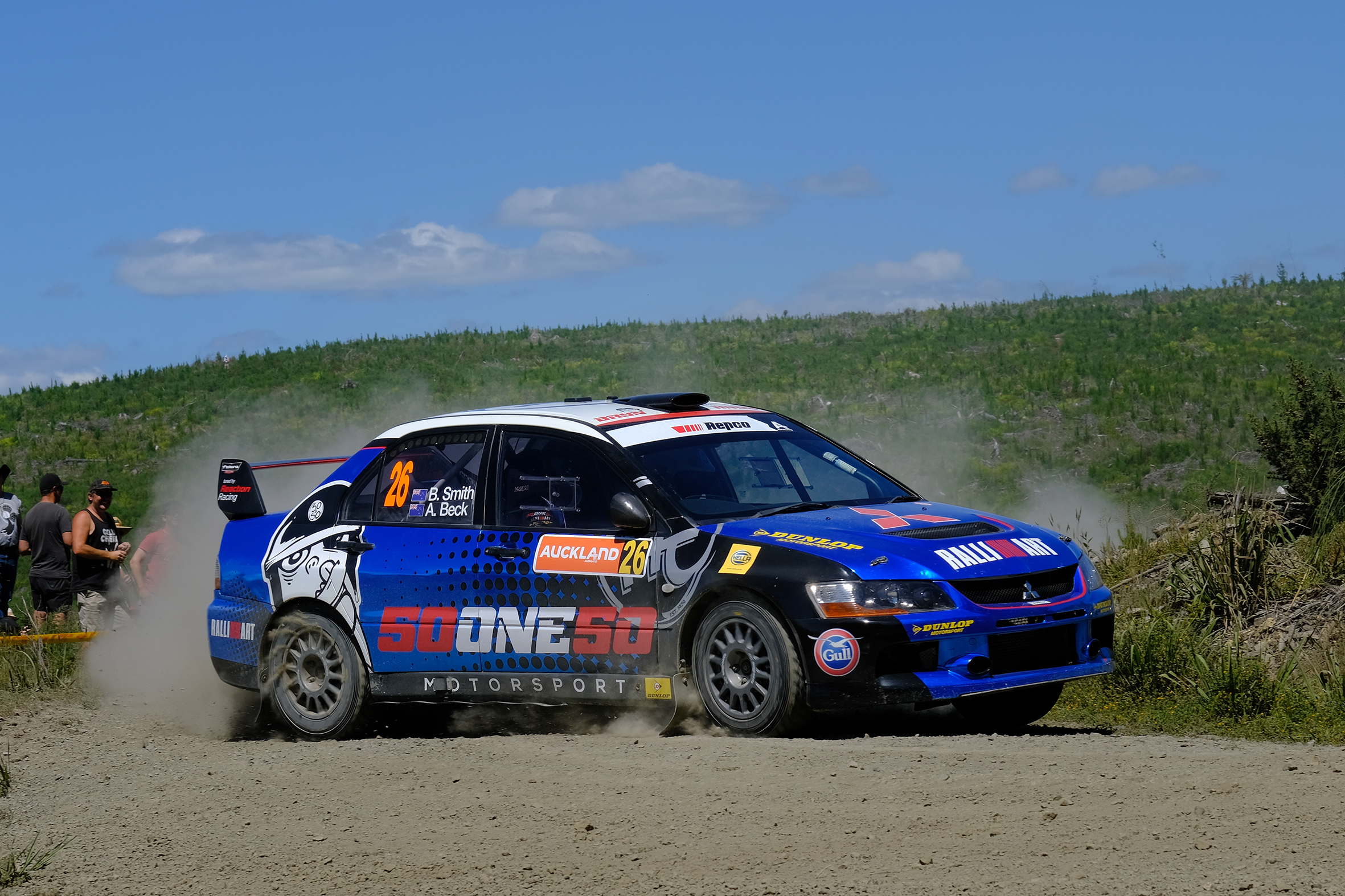 Pukekohe rally driver Brynley Smith survived a major heart attack over the Christmas-New Year period but is on the path to recovery and has his eyes set on a return to the sport.
It will be a long road back however after the popular Smith was forced undergo a double bypass and then got an infection in the wound, which forced him back to hospital for the best part of a month.
The 50ONE50 Mitsubishi EVO driver knows he was pretty lucky to survive the ordeal.
"Boxing Day, I had my first day of holiday after building a new house and was a bit full on and stressed," Smith told Counties Sports Hub. "I went to Waihi Beach and in the first five metres walking on the beach I had a heart attack.
"It turns out I'd had a massive heart attack.
"They couldn't put stents in, so they rushed me to Auckland Hospital, where I had a double bypass on the 3rd of January.
"It went well, and I was home within five days and making great progress. Then I got an infection in my wound and it progressively got worse and ended up back in ED.
"The infection nearly killed me; it was worse than the heart attack.
"I am feeling a lot better now. We are here and I am smiling, and we've got through it."
Smith will not be able to compete in at least the first two rounds of the 2021 New Zealand Rally Championship at events in Otago in April and Whangarei in May.
He hopes to be able to return late in the season.