Calm approach for Gillies in quest for title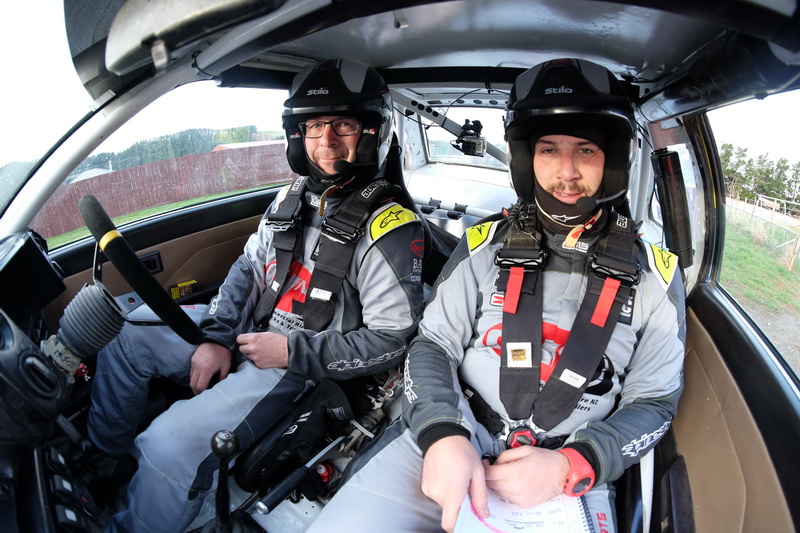 Andrew Gillies heads to next week's Rally Waitomo looking at the possibility of winning the Gull Rally Challenge 2WD championship.
Gillies trails Daniel Alexander by six points while up to three other drivers remain in contention slightly further behind and should be a serious threat to winning given his consistency and speed so far this season.
With a three third place finishes and a second this season, Gillies has proved he can safely bank a solid haul of points without taking risks.
He and co-driver Nathan Pilcher missed the penultimate round at Coromandel with drivers dropping their worst scoring round but they didn't use it simply as a break.
"The main reason we skipped Coromandel is that we have gone back to bare basics with the car and done a heap of development with it – new engine and ECU package – and we have finally got that all finished and tuned up," Gillies explained.
"Heading into Waitomo it is really just trying to keep with what we have been doing in the past; keep trying to be consistent and run our own race.
"If we get halfway through the day and things are looking a bit close we might do a bit of re-evaluation and maybe start to push a bit harder.
"We know what we need to achieve and how we go about that."
If Alexander were to have any problems, Gillies is ready to pounce at Waitomo.
"Daniel is a really good bugger and I really like him," Gillies said. "We have got a nice wee competition thing going between us. From my side I have been chasing him all season – he is my benchmark and my target that I'm working towards.
"He has had some really bad luck this year but that happens to all of us at times.
"If we are looking at times, we will be focussing on his because he is who we are chasing."
Eventually Gillies hopes to make a step up to Open 2WD and make a run at the leading 2WD competitors overall but in the short term he has more modest goals.
"2020 has already been planned out – we are coming back to NZRC cat 5B. There is potentially a new car in development.
"We enjoy the class, we enjoy the competition and we enjoy how the NZRC works so we want to have another crack at it.
"We don't want to go 4WD – we just like the old classic rear wheel drive and going sideways and giving spectators something to watch."
The 2019 New Zealand Rally Championship is proudly supported by Brian Green Property Group, Gull New Zealand, Dunlop New Zealand, HELLA New Zealand, Stadium Finance, Omega Rental Cars and Suzuki New Zealand.