Class change for Daniel Alexander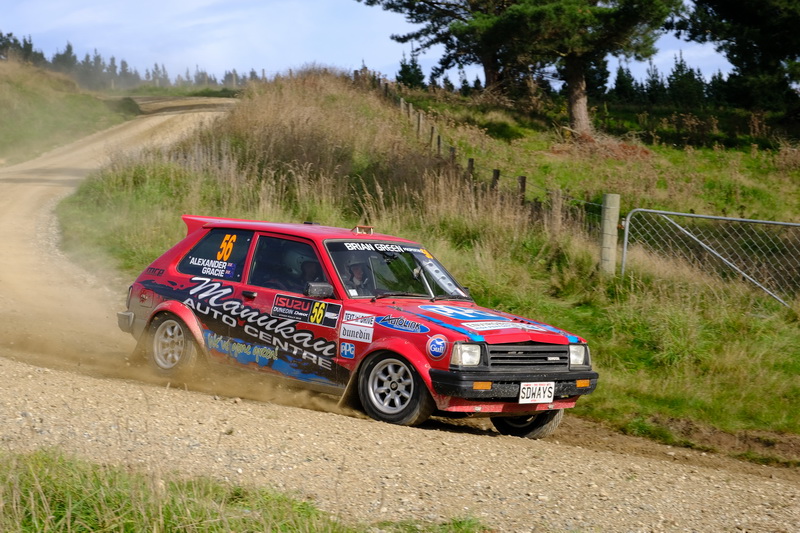 Auckland driver Daniel Alexander has confirmed he will move to the Stadium Finance Group A class for next week's Rally of South Canterbury and will spend the rest of the Brian Green Property Group New Zealand Rally Championship driving a Subaru.
Alexander has been left frustrated at an engine issue in his Toyota Starlet and by the competition in the Gull Rally Challenge 2WD class he had been competing in.
"Basically with Whangarei we had some engine troubles the night before which we patched up and managed to get a result in Whangarei but unfortunately the engine was terminal after that," Alexander explained.
"We had to get a new block re-built for it – with time factors we probably would have missed Christchurch but could have made Timaru."
He missed Lone Star Rally Canterbury a fortnight ago but Alexander made the call to park the Starlet and use his Subaru for the remainder of the season.
"We are going to finish the year in the 4WD classic Group A challenge," Alexander said. "I have just put a new engine in that – it is all going and running now.
"We are going to try and have a go in that class and see how we go against some of the club level 4WD guys."
The reason behind the switch is partly to do with some of the leading contenders that have entered into the 5B category this season.
"I feel frustrated with some of the big boys that have dropped down a class into 5B – we are just club level guys trying to compete in a challenge that is more suited to us," Alexander said.
"Those big boys that have dropped down have taken the fun away from it.
"The motivation that I would normally have – I would be keen and push really hard to get the car anywhere – just with what is happening this year we have pulled back.
"We are going to use the Subaru for the next few events.
"We were sitting fifth out of nine drivers and in the first two events we were at the tail end on every single stage. The level of drivers and talent from the front leaders in that class is too good."
The 2018 New Zealand Rally Championship is proudly supported by Brian Green Property Group, Gull New Zealand, Dunlop New Zealand, Hella New Zealand and Stadium Finance