Conditions make Canterbury a case of survival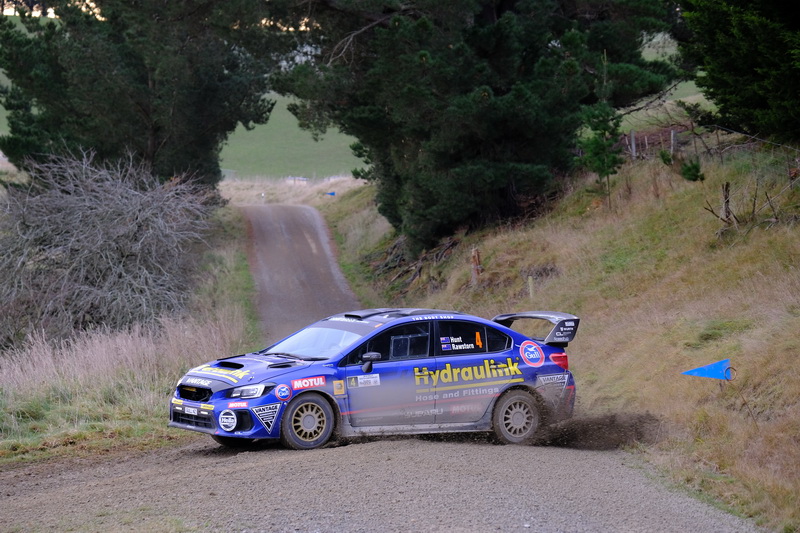 Driving to the conditions will be the story of the day for drivers competing in round three of the Brian Green Property Group New Zealand Rally Championship at Rally Canterbury Sunday.
Heavy rain, cold winds and the likelihood of light snow will almost certainly make the roads, particularly those in the Ashley Forest, lethal as competitors tackle seven different special stages mixed between public roads and forest passes north of Christchurch.
NZRC championship leader Ben Hunt will be motivated to get to the end of the day more than most – he holds a 37-point advantage heading into the event – and will be just hoping to protect that lead by banking as many points as possible.
"Obviously we want to make sure we get to the finish – it is pretty important with the points but we will just do what we have done for the last year and a half and that is drive our own rally," Hunt said at Saturday night's ceremonial opening at Lonestar in central Christchurch.
Hunt loves the challenge the weather will bring to this event.
"It is a rally – if they were all like Whangarei it would be a bit boring," he said. "We come here and you get a bit of rain and a bit of mud or slushy stuff to drive through and the odd time you get a bit of snow – it all adds to it."
And while his recent run of results at Canterbury haven't made for great reading it isn't because Hunt isn't suited to these roads. He grew up in and around Nelson and spent plenty of time driving in the forests.
"Growing up and working in forestry has given me a bit of knowledge of where to drive to caution and where to push. The roads here are quite good – there is a hard base under there. There is a bit of slushy snow up there and it might be a bit slippery but 99 percent of it should be beautiful."
Lonestar Rally Canterbury begins in Ashley Forest at 8.13am with the first of seven stages throughout the day.
The 2019 New Zealand Rally Championship is proudly supported by Brian Green Property Group, Gull New Zealand, Dunlop New Zealand, HELLA New Zealand, Stadium Finance, Omega Rental Cars and Suzuki New Zealand.