Dalton fighting fit for Stadium Finance Rally South Canterbury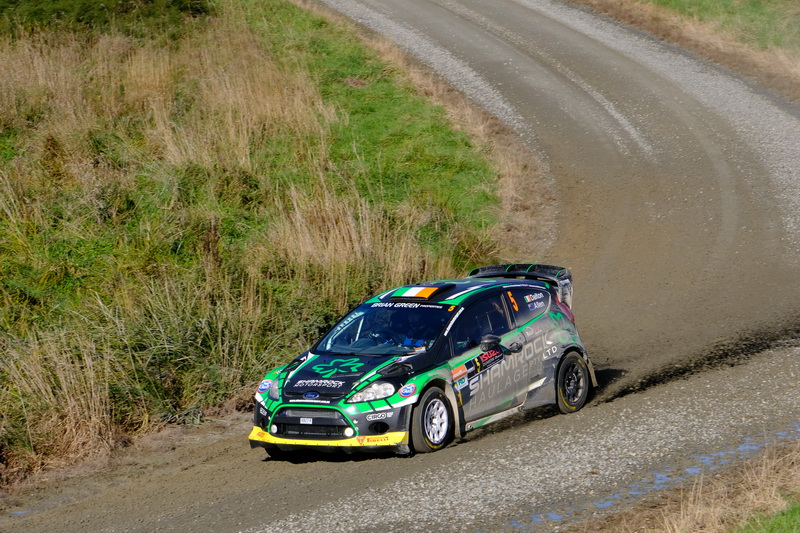 Australian-based Irishman Richie Dalton will make his return to the Brian Green Property Group New Zealand Rally Championship this weekend at the Stadium Finance Rally South Canterbury.
Dalton and co-driver Dale Moscatt suffered injuries in a heavy crash at Rally Whangarei back in May and were forced to miss the last round in Canterbury.
After a test last week, Dalton gave himself the OK to compete this weekend.
"I am still a bit tender but we flew over to Auckland last Friday night for a test on Saturday," Dalton explained.
"I had time to adjust and put any concerns we had in our heads to see whether we were right rather than finding out a kilometre or so into the first stage at South Canterbury.
"We were a bit awkward getting in and out of the car but once we were strapped in I didn't feel anything at all.
"The injuries came from the result of the harnesses doing their jobs but that is how I got my ribs broken but once we were strapped in it was fine so we knew we were good for South Canterbury."
Not only was the crew a bit banged up but the car was severely damaged in the shunt and it took a big effort to get it repaired in time for Rally Canterbury just three weeks later.
"You have to give a lot of credit to the guys at Force Motorsport – that car was turned around pretty quickly given we had to send the gearbox back to Australia, the dampers back to Queensland; all the front and rear sub-frames and controlling arms had to be remade again in Christchurch – the first two weeks it was getting all the parts together and then the last week was putting all back together so to get the result it did is very encouraging," Dalton said.
In his absence reigning Australian champion Nathan Quinn got behind the wheel of the car for the Canterbury event and showcased the Ford Fiesta Proto's ability.
"I still haven't finished a rally in the new car yet," Dalton said. "Quinny, in the last rally, proved the car was well-capable and we just need to refocus.
"We are going to use South Canterbury as a test and try and get to the finish and see what works and how to set up the car for next year."
Funnily enough Dalton has never been to that part of the country and his only knowledge of what lies in store is what he has picked up from others on Facebook.
"It seems very, very fast and probably not the most ideal rally for me to get back into because the speeds are so high," Dalton admitted.
"On the other side it is probably more of a level playing field – I think we were on the back foot at Otago and Whangarei when the top guys are just tidying up their notes from the previous years."
The 2018 New Zealand Rally Championship is proudly supported by Brian Green Property Group, Gull New Zealand, Dunlop New Zealand, Hella New Zealand and Stadium Finance