Dunlop tyres an advantage for Turner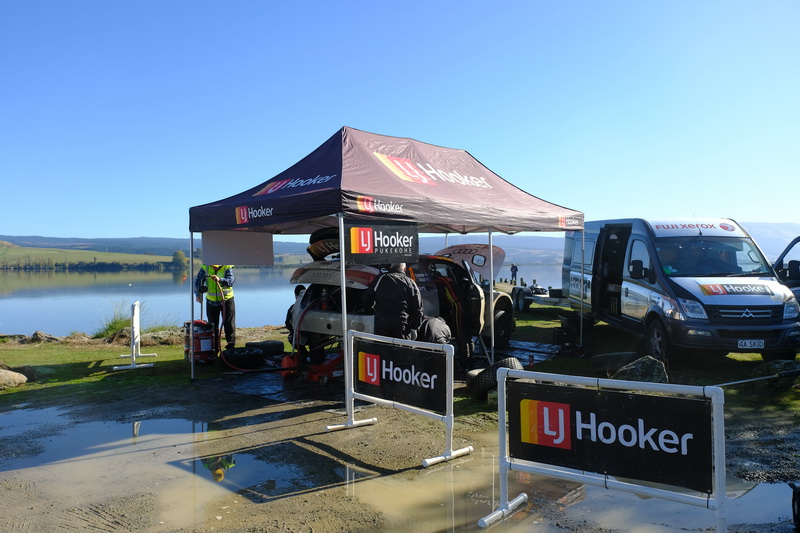 Dylan Turner praised his Dunlop tyres for giving him his first ever end of day lead in a Brian Green Property Group New Zealand Rally Challenge event.
The Pukekohe-based Turner holds an 11.5 second lead in his Audi after an impressive performance on the opening day of Rally Otago in which he overcame a turbo hose issue that threatened to derail his charge.
Instead Turner got good life out of his tyres to give himself a chance at securing a long-awaited maiden NZRC victory.
"There is a new Dunlop tyre out and we are running those while a lot of others are running the Pirellis and I think the Dunlop is a damn good tyre," Turner said.
"I hope the other guys stay on their tyres because it might be an advantage for us."
Turner will battle Subaru driver and 2018 championship runner-up Ben Hunt through the seven Sunday stages to claim victory.
He promised he wouldn't get ahead of himself and would get a good night's rest before taking up the fight north of Dunedin.
"Half the job is done so we get a tick for half the job. It is good points for today but you do always think of tomorrow," Turner admitted.
"From the moment we started this morning the car has felt great to drive. Choice [Chris Little from Choice Performance] has put a lot of development into it and it is feeling good to drive.
"I also have my regular co-driver back in Malcolm Read and he was really good. It is the first event of the season and we are all a bit rusty and to have Malcolm there telling when I need to do something was reassuring – he is good like that."
Sunday action begins at 7.35am with the finish taking place back at the Dunedin Railway Station on Sunday afternoon.
The 2019 New Zealand Rally Championship is proudly supported by Brian Green Property Group, Gull New Zealand, Dunlop New Zealand, Hella New Zealand, Stadium Finance, Omega Rental Cars and Suzuki New Zealand.