Fascinating 2WD battle looms in 2019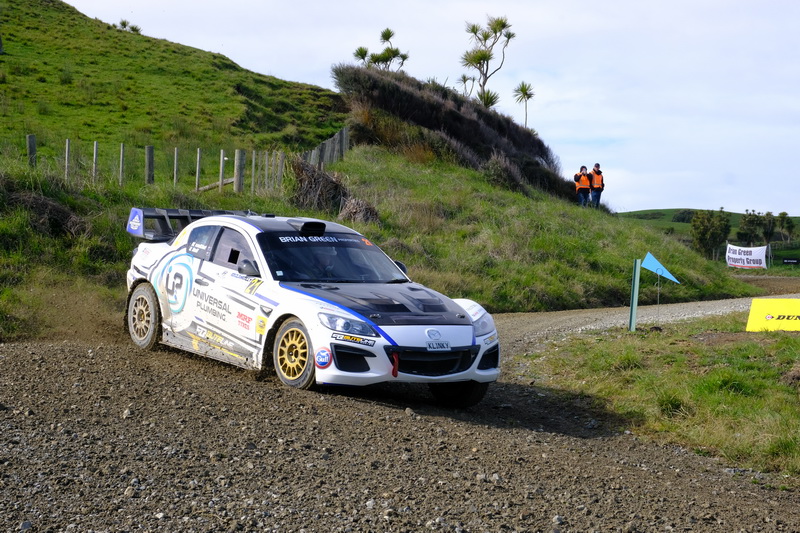 The battle between various cars and drivers in the overall 2WD class of the Brian Green Property Group New Zealand Rally Championship promises to be one of the big talking points of the 2019 season.
Three separate classes feature in the chase for overall 2WD honours with drivers contesting the FIA Group N front wheel drive category, Open 2WD and Historic Rally Challenge all able to be crowned 2WD champion.
Marcus van Klink (with co-driver Dave Neill) returns in 2019 with his Mazda RX8 and will battle arch rival and good mate Regan Ross (with co-driver Samantha Gray) in the Ford Escort. The pair can be as entertaining out of the car as they are behind the wheel and will be hell-bent on beating each other at every opportunity.
The unique conditions encountered at the various NZRC events means some rallies will be more-suited to each car.
Van Klink will battle Anthony Jones in his Ford Escort as well as veteran Dave Strong in the Honda for the Open 2WD title. Others in the class are Tauranga's Wayne Pittams (Ford Escort) and Brent Taylor (Toyota FT86), while Irish star Frank Kelly will contest the opening two rounds in his famous Baby Blue Mk 2 Escort.
Ross and Gray will face competition from Jeff Judd and Sarah Brennan in their Ford Escort Mk 2 in the Historic Rally Challenge. Graeme Coey and Tony Witheridge (Mitsubishi Lancer EX) and Steve Cox and Laurie Brenssell (Toyota Starlet) will also feature in the class.
Robbie and Amy Stokes showed good speed in the second half of 2018 and will start the season as the favourites in the FIA Group N front wheel drive class. Ford Fiesta combo of Mike Sheehan and Glenn Goldring (Ford Fiesta) and the Amy Keighley/Zoe Jones (Suzuki Swift) team return hoping to battle for the series title. Rookie Peter Jackson (Dunedin) and Ah-Lek Toy make their debut in a Ford Fiesta.
The battle commences next weekend on the super-fast roads of Rally Otago.
The 2019 New Zealand Rally Championship is proudly supported by Brian Green Property Group, Gull New Zealand, Dunlop New Zealand, Hella New Zealand, Stadium Finance, Omega Rental Cars and Suzuki New Zealand.