Fire and Ice look for Turner in NZRC return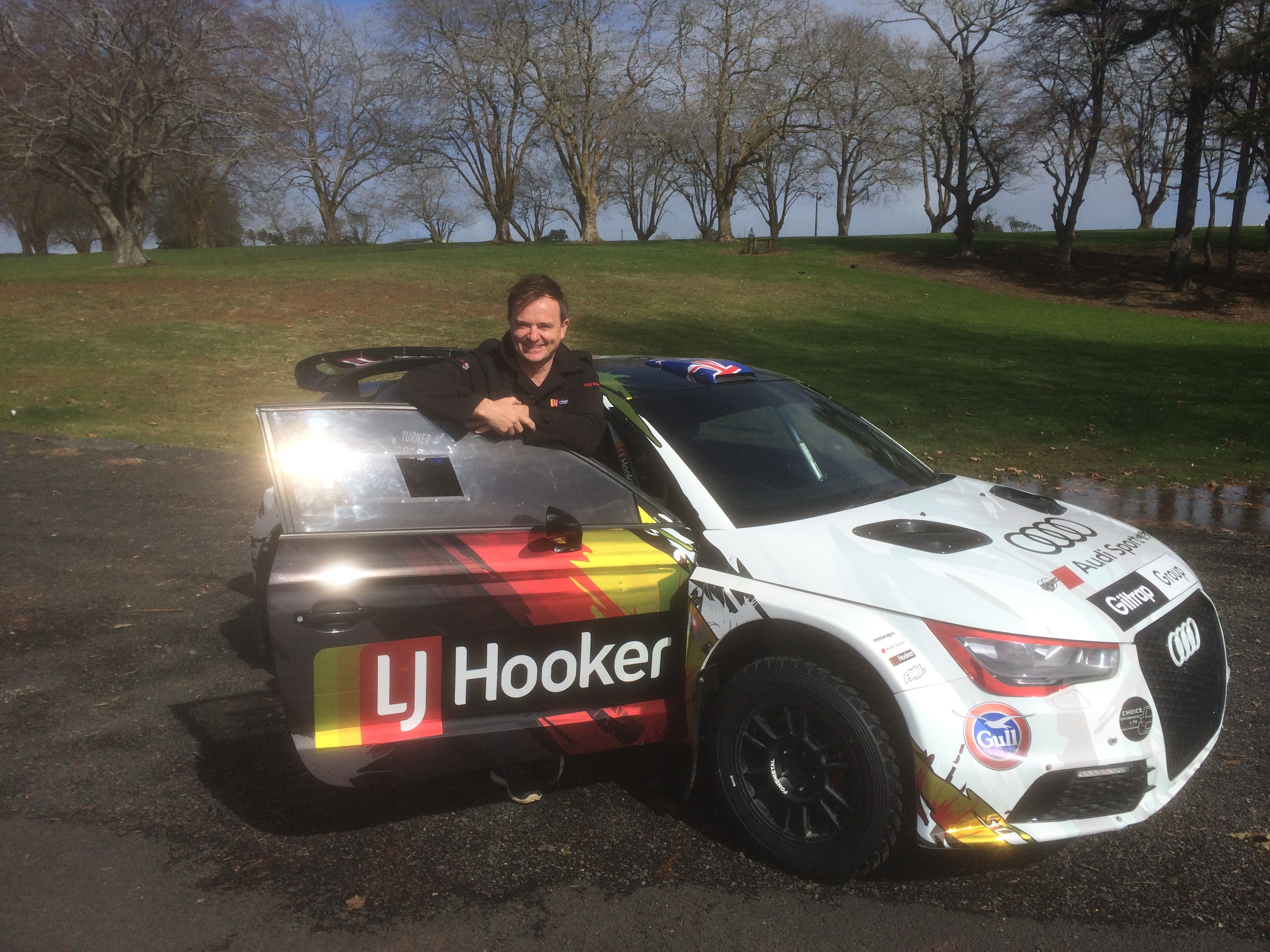 Having missed the last couple of South Island events Dylan Turner returns to the Brian Green Property Group New Zealand Rally Championship this weekend with a new look to boot.
Turner will display a brand new "fire and ice" livery on his Audi at this weekend's Hyundai NZ Goldrush Rally of Coromandel – his first appearance since Whangarei in April.
"A young guy by the name of Andrew Stewart came up with the design," Turner explained. "The brief was I wanted fire and ice as the scenario. The car breathes fire and ice is pretty dear to Audi's heart.
"He came up with the flames on the side and it blends in really well with the LJ Hooker logo.
"I wanted something a little like the Rallycross cars – something a bit Ken Block-ish."
The awesome-sounding Audi should be well-suited to the highly cambered and tight Coromandel roads.
"It is ridiculous. Whangarei was my last rally," an excited Turner said. "I am really looking forward to this one.
"It suits me too because it is quite twisty. We have been struggling a little bit as the poor old girl runs out of legs because it runs on standard pump gas.
"I think they [AP4 cars] are built for a more twisty scenario. They change direction so quick.
"Hopefully it should be all good."
This is the first time the Audi has run at Coromandel as Turner had to miss the corresponding round last year because of a clash. While the calendar has been a little more kind to Turner, he still needs to consider his commitments with the manufacturer.
"This year I am a little bit nervous because Sunday morning we pack up and drive down to Queenstown for Audi Ice Experience so I can't put a scratch on it this weekend.
"If you look at the last two rallies – Otago I pulled a wheel off it and in Whangarei I went into a few posts.
"We will try as hard as we can but it will be in the back of my mind that it has to look like that on Sunday morning."
The 2018 New Zealand Rally Championship is proudly supported by Brian Green Property Group, Gull New Zealand, Dunlop New Zealand, Hella New Zealand, Hyundai New Zealand and Stadium Finance