Five minutes with Carl Davies
Next up on our 5min of fame roster is Carl Davies… a local Thames Valley Car Club member and NZRC rookie. Carl was a real rockstar in the Xtreme series and then took a year out to play in little boats [why?]. Now he's back, he's in a blue car and stepping up to NZRC1. So let's find out more…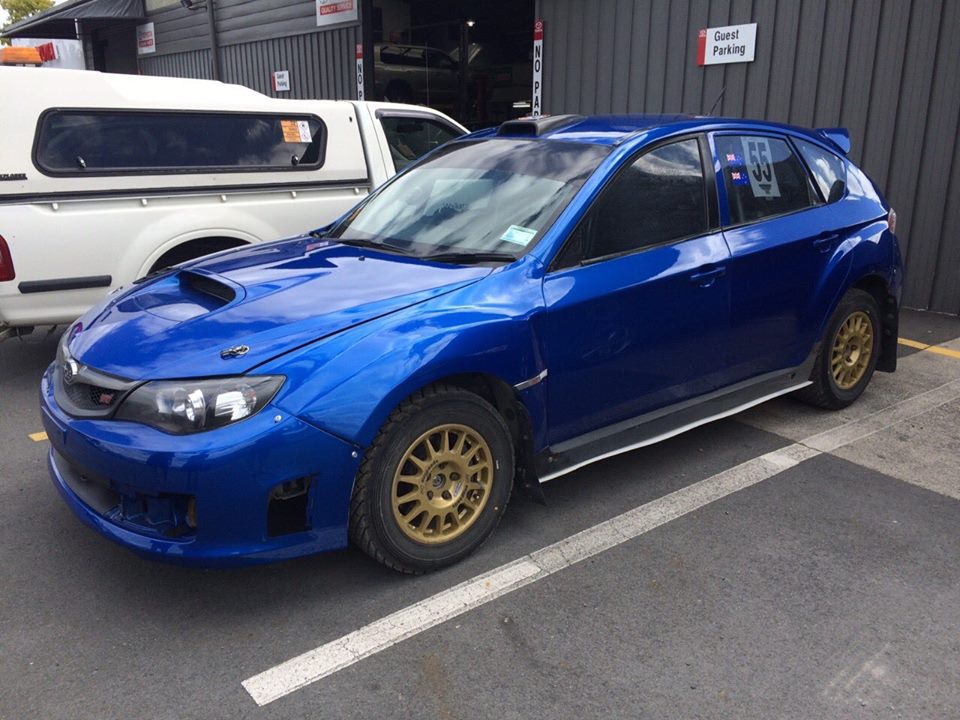 First up Carl, tell us how did you get into rallying? Thames Valley Car Club has always run a Hillclimb up our road past our farm and I had always wanted to race cars. As a teenager I lived a couple kms down the road from Kim Austin and while I while I was an apprentice Possum Bourne was one of our Reps. Listening to his stories each week started my rally passion.
Obviously the first car was a major step, so what was your first car and how did your first event go? My first car was a Mitsubishi VR4 and my first event was an autocross held at Kerepehi Domain by Thames Valley Car Club on the old grass track course. I managed to win that. It was great to be involved with such an amazing club.
So this year you are stepping up into the main game, the big class, NZRC1. So what has brought you to the NZrC in 2016? We did 2 years of the Xtreme Rally series and definitely got this rallying bug. We sold the Evo 8 and had a year off Jet Boat Sprinting instead but we have missed it so much we had to get another car.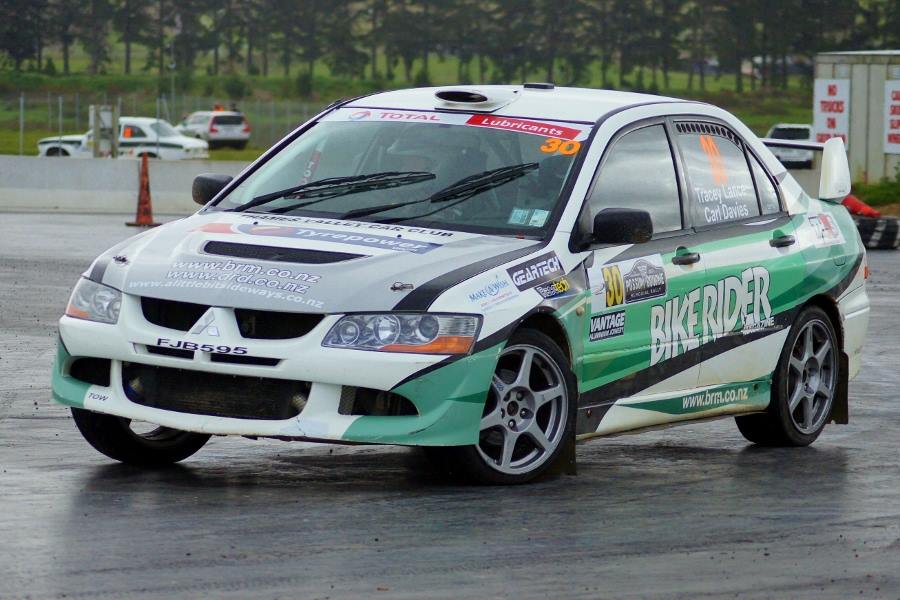 So you have bought the ex Ben Hunt WRX. So how is the new car and how does it compare to your last car, the EVO? The Subaru is amazing to drive. It is very different to the EVO. The EVO felt like it was driving "me" but the Subaru feels like part of me when I am driving it. The Subaru goes exactly where you point it so you can get yourself out of the wrong lines you sometimes get yourself in. It has different power to the EVO where the EVO was up high and the Subaru is more down low. We love the history of the car. It makes the car something special to talk about. Although in saying that, we have some big race boots to fill.
New car, does this also mean any new go fast bits… or have you just stayed with Ben's setup? No new bits, why ruin perfection. We have only just tidied it up with a bit of paint and panel work and replaced the underfloor protection. Ben told us to just drive it as he has done extensive work setting it up and it runs like a dream. Our latest results in a Hillclimb and Rallysprint have showed the car it working well and has lots more to give.
What's the plan for 2016 NZrC? A "steady as she goes" strategy or will it be a "jandal to the floor" attack? Plans for 2016 are the ABC pipefitters Rallysprint series. I love this series as it lets you know straight away if you and the car are on the pace. We try hard to finish every rally and we will stick with that plan for the NZRC but obviously no one races to come 20th [it's the "jandal" attack we reckon – ed.] .
None of us can do this sport without the great support of our sponsors. So who are the great people/businesses that are supporting you in 2016? Dongahys, Goldfields Automotive, Tyrepower Waihi and Dave & Linda at PF Automotive fix anything I can't. Also a big shout out the Thames Valley Car Club too as they are a great group of people who come and support their members racing.
Many of us have funny nicknames… so any funny nicknames that you or your co-driver have? No nicknames (well none that I can repeat).
What has been your shining moment, or "biggest" moment in rallying so far, bad or good? We won the Possum Bourne Rally in 2012 which was really cool for me as I knew him well in my early working days. But the best moment was when Tracey and I came 3rd overall at the 2014 Goldrush Rally Coromandel. That was a great day!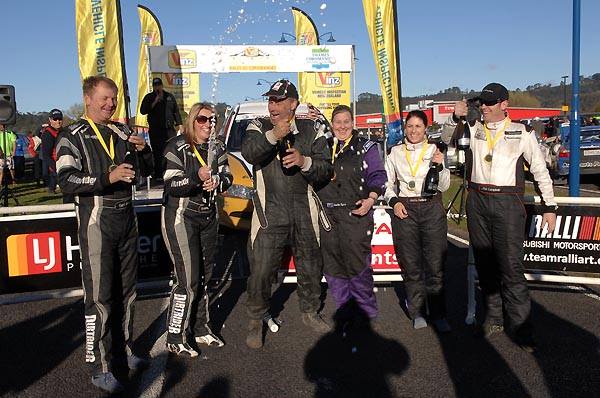 Finally, here's your chance to impart some words of wisdom… Tracey and I are both really passionate about rallying. It is what brought us together. Both my boys have been rallying since they were 12 years old so it is a family thing. It is also a great way to see this awesome countryside too and to hang out with some amazing people with amazing stories in our sport. Get into it if you can and support your local car club. Remember you only get out of it what you put into it.
Thanks Carl / Tracey for your time…and GOOD LUCK from the NZrC team.