Five minutes with Klinky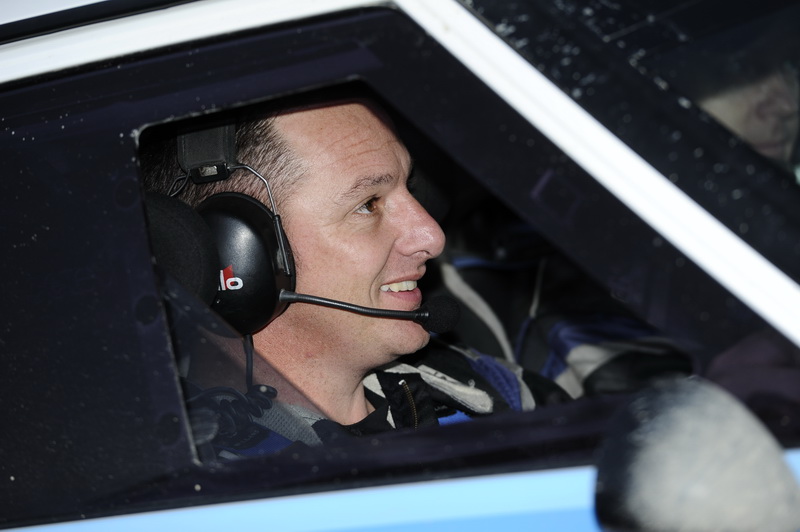 As well as being a three time winner of the NZRC Classic class, Marcus van Klink is one of the real characters of the Brian Green Property Group New Zealand Rally Championship. Needless to say, when we caught up with him he had a few stories to tell, although we're still not sure why he takes a soft toy rallying with him…
NZRC: What's been happening over summer?
MvK: Just really been working on the RX-8 project and re-freshing the RX-7 for the opening couple of Rounds, that and a bit of time out with the family.
NZRC: So you've got a new car under build then?
MvK: Yes, we're building an RX-8, running a 20B triple rotor engine and a six speed sequential gearbox. We're about half way through the project at the moment, it will see the light of day probably mid year. That's it as far as that project goes.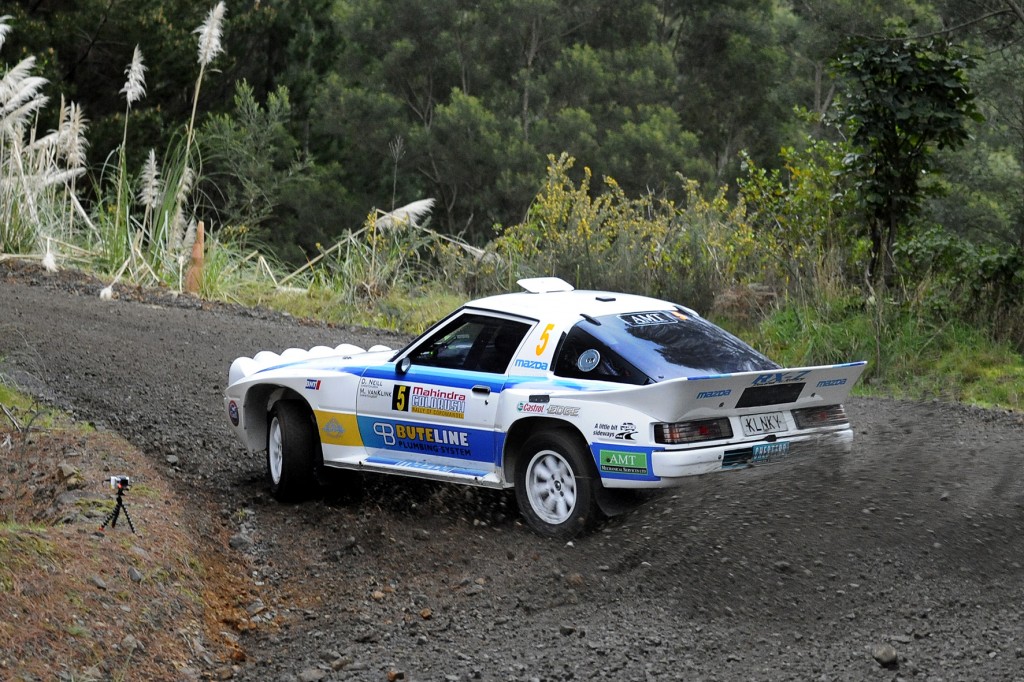 NZRC: The RX-7 has been a very successful project for you over the last four years. What motivated you to build a new car?
MvK: After selling the Corolla which I used to run in club events, I decided I was going to build another car and was toying up between the idea of a BMW M3, but seeing as how everyone knows me for rallying a Mazda I thought I'd better keep that theme going and although the RX-8 is not the best looking car, they're relatively cheap to buy and there are plenty of tail lights available for them! Especially the co-driver's side, we've worn them all out in the RX-7.
NZRC: So to wind the clock right back, what was it that got you involved in rallying?
MvK: I started off circuit racing but I was actually a terrible circuit racer and someone said you drive like a rally driver. A friend of mine Greg and I went halves in a Datsun 1200 coupe that we bought off Matt Jansen and we started doing the odd event in that and it was fantastic.
My first rally was actually co-driving for Fred Merkin in a Toyota Starlet at Dunedin. I got him lost on the touring stage on about the third instruction, and realised it wasn't quite my forte. We also came in a lap too early on the street stage down there. I think I cost him third place. But I had a lot of fun, and ignited my enthusiasm to go rallying. I couldn't believe that you could have that much fun and you could do a sport like that up until that stage.  I started off in the 1300cc class, then went the 1600cc class, then the two litre class and built the RX-7. Oh, I forgot about the four-wheel drive thing…
NZRC: Yes, talking about the four-wheel drive thing, any stories from those days you care to share?
MvK: There are quite a few stories. I had to swap panel beaters after a while, about my fourth roof in four rallies I think it was. Then there was the time I rolled at the WRC event with no seatbelts on. The arm of my overalls undid the cam lock and I said to my co-driver 'shit, I've undone my belts.' I was driving along looking at how I could do them back up and I drove off the edge of the road and rolled it! (Walking away without a scratch). The final one was at Nelson, and I said to Matt (co-driver at the time, Matt Richards) 'hang on, this is going to be a biggee!' I sold that car damaged, as is, and put the four-wheel drive thing behind me.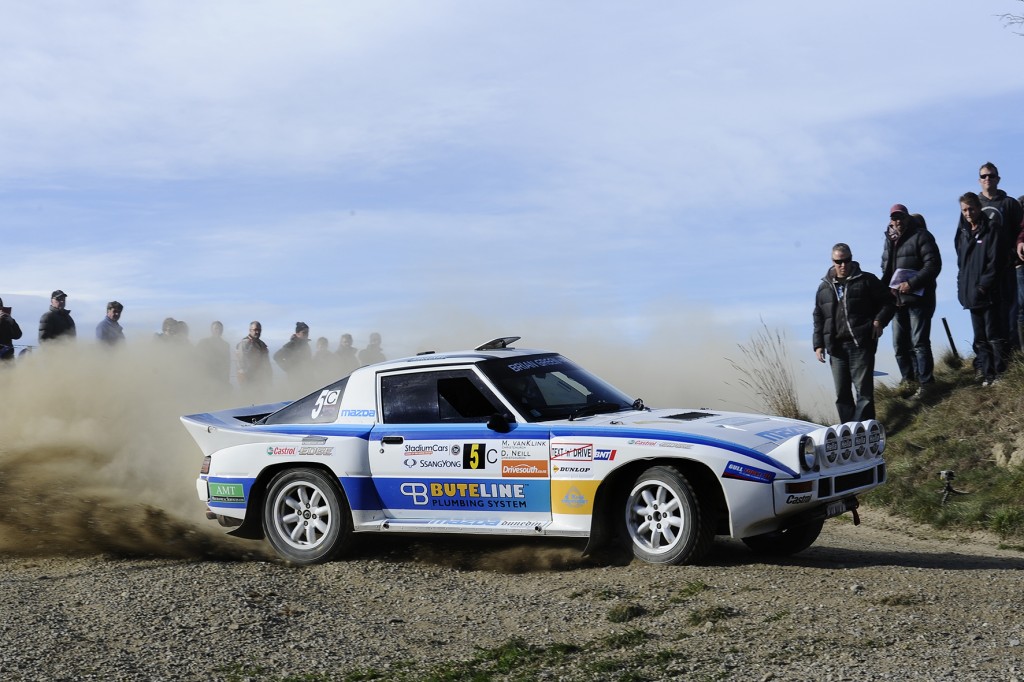 NZRC: We're hearing from your long-time rival and good friend Regan Ross that you are only leaving the classic class because he is turning up……
MvK: Well he needs a bit of a helping hand, doesn't he? Deane's (Buist) won Otago, I've won Otago, Derek Ayson's won Otago, Regan hasn't. We're trying to give him some incentive to start winning something, and after the whipping I gave him through the last couple of rallies last year he needs a bit of motivation to get going again. If he does pull his finger out of his arse, I might have to stay in the RX-7, but it is a good battle either way .
NZRC: Any nicknames that you go by?
MvK: Yep, I've got plenty of those. They call me Dutchie at work, and within rallying I'm Klinky, but the mascot I carry in the car of Alf was donated by Deane Buist, who reckons I've got a nose like Alf, that's why I do every rally with him.
NZRC: What are the expectations for the season and the new car?
MvK: I don't initially think it will be any faster over a whole rally than the RX-7, it might have a bit too much horsepower maybe. It will certainly be fun driving something different. I've run the RX-7 for four seasons now and will continue to run it, but it's always good to have a spare car…….