Five minutes with Lee Robson
This year see's the "Return of the Robson" back to rallying. A past Xtreme class winner and a recently married man [CONGRAT'S MR & MRS ROBSON]. It's great to have Lee & Glen in NZrC5 this year, so let's spend 5min, and find out a little about them.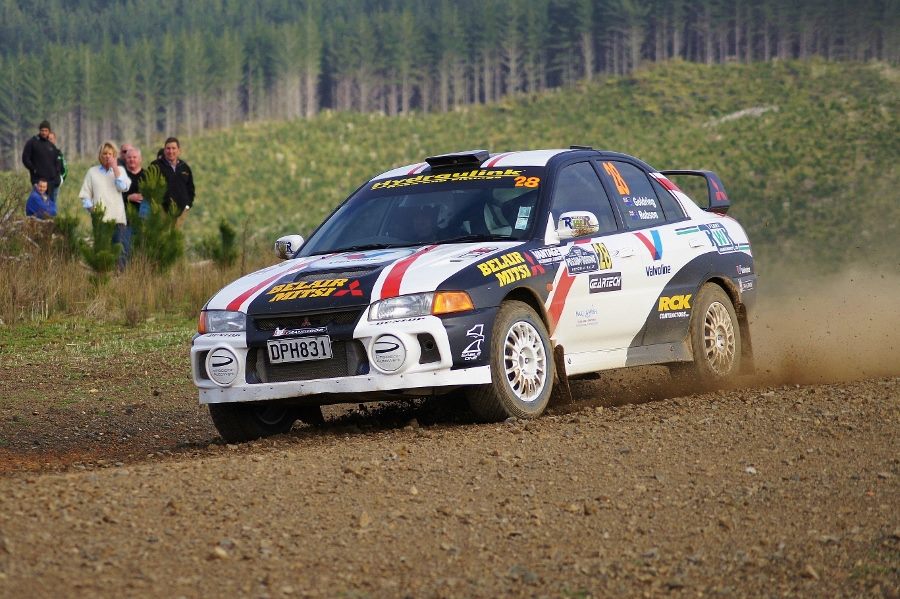 This is always the big question, how did you get into rallying?  A couple of mates introduced me to rallying in the mid 90's – We took a day off school to follow the WRC through the Te Akau and Whaanga Coast stages, fair to say after the day we had, I was hooked, followed it as a fan even since only to finally quit MX and buy my first car mid 2008.
So once the bug hit you, what was your first car, and how did your first event go?  After doing the Rally Drive NZ weekend with Dale Perry, he suggested a mirage was a good starting point…. about a year later, I purchased a Gen 2 Mirage RS from Chris Lange which was a ready to go rallying. Best thing I ever did… It was strong, handled well, FWD and gutless… Perfect car to learn how to carry speed! Needless to say on the first event (Tauranga Clubmans 2008) about half way through the day I carried a little too much speed into a looong 5L and somehow managed to push the RR straight of the bead! It was hilarious, we did our rendition of an F1 tyre change…. 8 mins later, we were away again! ended up 31st of 55 cars… Something we'll never forget!
As we mentioned, you are a past champ with Xtreme so we know you have the pace, so what has brought you to the NZRC this year?  From day 1 I've always wanted to win an NZRC championship class. Category 5 offers us a good chance to do this in our older Evo IV.
Its just past Xmas, so did Santa bring any new bits for the Evo IV?  She's had a complete mechanical rebuild with a few revisions and the addition of a couple of key things its needed for a long time …
It's a big year… so what's the plan for 2016. Steady as she goes or will you be hunting the win in NZrC5?  I will use my "jandals" with Caution… to finish first, first you must finish!
As with all the others we have interviews, we can't do this without the assistance of our sponsors, so tell us about them?  We have 3 x amazing sponsors confirmed for this season thus far – Duraseal Automotive Products, Belair Mitsi and Valvoline Oils
You and Glen have been together [in a platonic way] for a few years now, so YOU MUST have some funny nicknames?  Nothing you haven't heard before – obviously Glen is well know as Goldie, or Goldrinen as he's known as on my sim… as for me, I have no nicknames that I wish to divulge! [we do know of one from a few years back aye LEE-LEE ed.]
Lastly, got any words of wisdom…  Proper Preparation Prevents Poor Performance !
Thanks for your time Lee, and good luck this year, it's great to have you in NZrc5.