From the Service Park Canterbury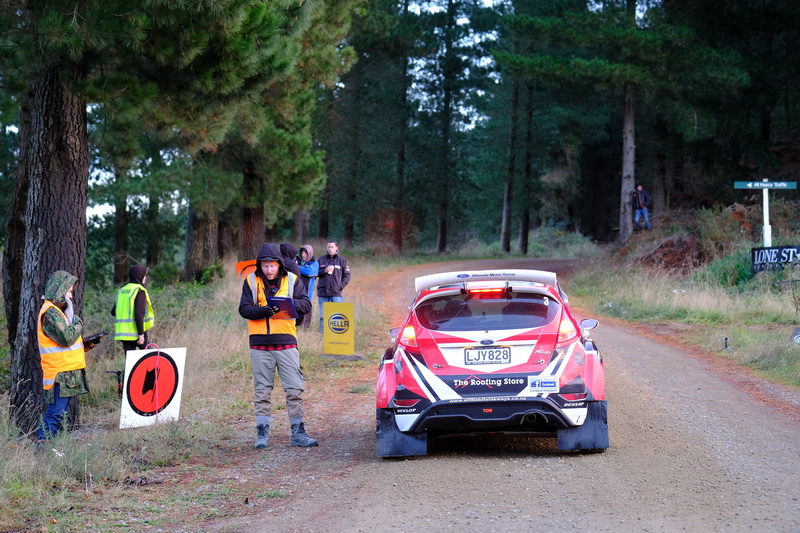 A selection of tasty morsels the NZRC team have uncovered over the weekend at Lonestar Rally Canterbury.
International driver to run NZRC
Which International driver is looking at buying a current AP4 car and running it in the NZRC?
My spies tell me the deal is close and it will bring a very different set of fans to the sport. Hint – it is not someone from Australia.
Former Rally NZ Winner to appear at Coromandel
Which former winner of Rally New Zealand will make a one-off appearance at Goldrush Rally Coromandel in August?
The whisper is he will run in the Stadium Finance Group A Challenge.
Uber-escapade
Which former NZRC star got into a disagreement with a local Uber driver over the weekend?
Thankfully for this recently-retired star, Uber driver Gagandeep proved to be an understanding fella when dealing with a grumpy passenger in the wee small hours of Sunday.
Herbert getting back in the game?
Four-time New Zealand rally champion Bruce Herbert is rumoured to be buying Stewart Taylor's Mitsubishi EVO 10.
Is the veteran driver going to have a crack at a fifth title? He's shown good pace in 2WD over the past couple of seasons.
New car for Alexander
Speaking of buying new cars – Gull Rally Challenge 2WD competitor Daniel Alexander has reportedly bought the ex-Leon Styles, ex-Darren Galbraith Mitsubishi.
No word as to what that means for his popular Toyota Starlet.
Love is in the air
Malcolm Read missed Lonestar Rally Canterbury while he focused on his commitments in Australia with Molly Taylor.
But he made it back on Sunday night in time to declare his love for co-driving girlfriend Sarah Brennan via his Facebook page. Isn't Malcolm quite the sweetie?
Campbell only just makes start-line
Phil Campbell secured a solid fourth place finish at Lonestar Rally Canterbury over the weekend but he nearly didn't make it.
A testing mishap saw him hit a bank and damage his Ford Fiesta. He was in a race against time to get the car back from the panel beaters in time to start.
All wrapped up
Poor Phil didn't get off to a great start either after co-driver Malcolm Peden got him lost heading to SS1 on Sunday morning.
Speculation has it that Peden was too busy wrapping Glad Wrap around his feet for some reason.
Wrong way 2
Campbell and Peden weren't the only team getting lost over the weekend. Rallysafe has done amazing things since its introduction into the sport but one downside (for drivers and co-drivers at least) is that it can highlight when they've gone the wrong way as one car did on the way to SS8.
Who was it? Well the driver has already had a mention in this edition.
Powered by the Colonel
Regan Ross complained about a lack of power in his Ford Escort through the morning stages of Rally Canterbury and withdrew during the middle of the day.
It can't have been that bad however as his car was spotted going through the drive-thru at KFC Rangiora prior to the last two forest passes. Needless to say though he asked for Hot n Spicy!
Stokes's show off true potential
How about the storming performance from Robbie and Amy Stokes on Sunday? The pair suffered a puncture on SS3 and dropped a heap of time to hand rivals Mike Sheehan and Glenn Goldring a massive advantage in FIA Group N 2WD action.
But the siblings got the bit between the teeth, put it all on the line in a borrowed car, and stormed home to pip Sheehan on the final stage to take a memorable win.
Sheehan battles pain at Canterbury
You do have to feel for poor Mike Sheehan though. The likeable Ford Fiesta driver battled the pain barrier at Canterbury as he dealt with a broken thumb.
He's been telling people it was the result of a rugby injury but my spies tell me he was giving it the old "Hollywood Play" in trying to pass a ball behind his back when things all came unstuck.
Stick to rallying pal!
Another Mitsubishi Mirage AP4 on the way?
There has been plenty of talk around the Service Park about another Mitsubishi Mirage AP4 car being built. Ralliart and Choice Motorsport have been linked to a potential new car but this is a different one.
Whispers say a new car is being built in the South Island. Watch this space.
Mean trick
Who was the mean bugger that played one of the oldest tricks in the book on a promising young co-driver?
The person in question told the co-driver they had put the number 69 on upside down on the window. They then proceeded to laugh when a moment of panic set in for the co-driver.
I suspect there will be some payback coming at some point in time.
Ben's future looking good
What is Ben Hunt up to next year? The Subaru driver looks very likely to add a second Brian Green New Zealand Rally Championship title to his resume this year.
He hinted at something bigger coming next season. I wonder what that could mean.
Confession
So the writer of this piece has a confession to make. You may have noticed only one sign-written Suzuki Vitara at Rally Canterbury over the weekend. The second vehicle was without sign writing.
The reason? There may have been a wee incident on the Auckland Motorway in between Whangarei and Canterbury.
It is fair to say there are not many more embarrassing moments one can imagine than being stuck on the side of the motorway, in peak hour, in a car sign-written with NZRC, only for a few thousand people to see that it had run up the backside of the car in front.
A big thanks to the very understanding folks at Suzuki New Zealand.
The 2019 New Zealand Rally Championship is proudly supported by Brian Green Property Group, Gull New Zealand, Dunlop New Zealand, HELLA New Zealand, Stadium Finance, Omega Rental Cars and Suzuki New Zealand.