From the Service Park – City of Auckland Rally/Battle of Jacks Ridge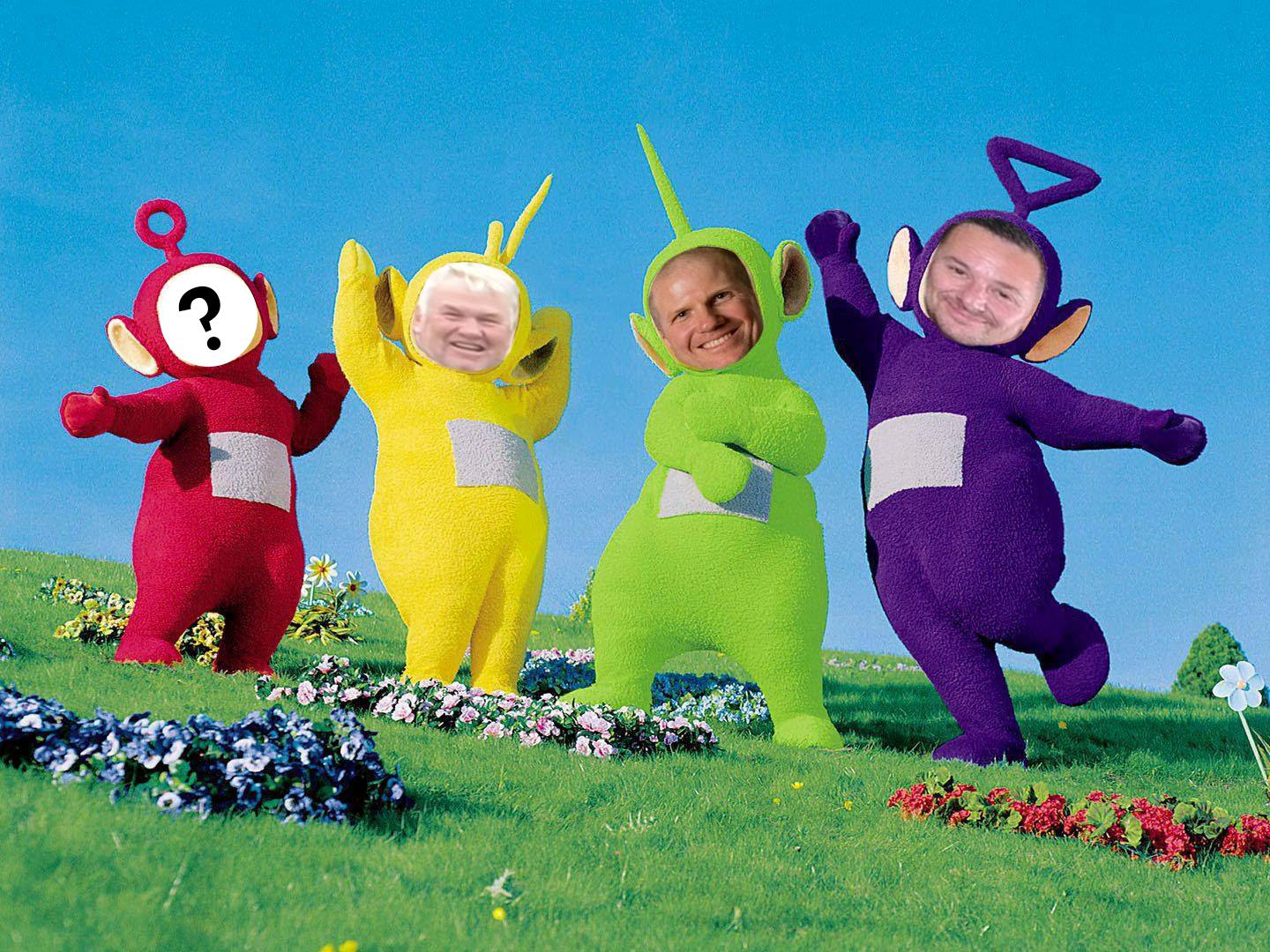 This edition of From the Service Park is brought to you by…
The Rally Tubbies – Inky, Klinky, Crunch and Ho.
Who are the Rally Tubbies – well the first three should be pretty obvious. The fourth? Well let's just say they are a "people person" that has a new lease on life.
SVG keen for more
After stunning the rallying community with a 2WD triumph in the City of Auckland Rally and a staggering first overall in the Repco Battle of Jacks Ridge, Supercars star Shane van Gisbergen wants to do more rallying.
Asked after his victory Sunday about future rallying plans, the incredibly talented Van Gisbergen said he'd be keen to do more rallying if Red Bull boss Roland Dane allowed it.
Jacks Ridge redux in 2021?
The dust has hardy settled (literally) on the inaugural Repco Battle of Jacks Ridge and the focus has already shifted to next year.
Andrew Hawkeswood and the Rally New Zealand team have already been talking about what a 2021 follow-up could look like, including the possibility of a two-day event.
The whole weekend was a massive success and a huge thanks needs to go to Andrew and the Hawkeswood family for giving us such a phenomenal stage. Also, to the event organisers and volunteers that made for an epic weekend.
What about a Triple Crown?
One future possibility thrown up was the idea of a Triple Crown that includes the Golden 1200/Race to the Sky, Ashley Forest and Jacks Ridge.
Campbell turns heads
While most fans will be talking about the phenomenal exploits of Supercars ace Shane van Gisbergen over the weekend, and rightly so, spare a thought for Phil Campbell.
The Roofing Store Ford Fiesta driver was an unsung hero across both the 6km and rally sprint layouts of Jacks Ridge and he was a deserving finalist.
After a disappointing home event in the Bay of Plenty last month, Campbell reminded everyone of his undoubted talent and it bodes well for 2021.
Rambo the turkey
We've always thought Rambo was a bit of a turkey but he quite literally made a turkey out of himself during the City of Auckland Rally on Saturday.
Sitting alongside Brent Taylor, the pair hit a wild turkey during one of the stages and the carcass of the bird was sucked into the air vent on the top of Taylor's car.
Blood, guts and feathers were deposited into Rambo's lap and all over his notes.
Bourne Legacy
How good was it seeing young Spencer Bourne out competing over the weekend and carrying on the legend of his late father Possum Bourne?
With the experienced Fleur Pedersen alongside, Bourne safely navigated his way home.
It was also great to see Peggy and the Bourne family and some old crewmen like the mechanic formerly known as Snow Mooney in tow as well.
Snow has made a very successful second career for himself as a real estate agent in Pukekohe though he appears to have dropped one of the two o's in his surname these days as a result.
Blackberry set for cat 1 in 2021
Grant Blackberry further enhanced his reputation for being Mr Consistent over the weekend.
He was safely inside the top 10 without any fuss throughout the City of Auckland Rally and brought a straight car home with a solid eighth overall.
Blackberry will enter the open 4WD class in the 2021 Brian Green Property Group New Zealand Rally Championship next season and should immediately find himself in contention.
Waimate Worm strikes again
A video circulated the service park on Saturday of a scantily-clad Ben Terry giving the Klink Motorsport Mazda RX8 a wash prior to the rally.
But From the Service Park understands the troubled Terry was also responsible for a couple of prank videos made during the flight to Auckland.
It was good to see him using safe COVID measures by wearing a mask during his exploits however.
McKenzie set for NZRC campaign
Another driver to underline his potential over the weekend was Targa winner Hadyn McKenzie, in one of the first gravel events he's competed in.
McKenzie claimed an impressive sixth overall at the City of Auckland Rally and will use that to springboard himself into a full NZRC campaign in 2021.
He will be worth watching next season.
Oops!
Which NZRC organiser got his car stuck and had to be pushed up the hill on Saturday?
2021 calendar to be confirmed before Christmas
With the WRC almost certain not to return next year, NZRC officials are putting the finishing touches on the 2021 calendar.
Otago, Whangarei, South Canterbury and Hawke's Bay have already been confirmed but the final two rounds were left open depending on what happened with WRC.
I'm hearing three events are vying for two spots.