From the Service Park – International Rally of Whangarei
From the Service Park starts off this edition with a comforting message from the Hudson family.
Lisa was taken to hospital on Saturday after her big crash alongside Matt Adams in an incident that rocked the rallying community.Thankfully she has avoided major injury and was kept in overnight Saturday for observation.
The Hudson family has taken this opportunity to pass on the following message. "After Lisa and Matt's accident on Saturday, the Hudson's just wanted to say thank you to everybody for their care and support over the last few days. We have been overwhelmed with messages and offers of help and wanted to acknowledge how appreciative we are. Lisa is recovering well, and simply requires more rest. Rallying is a great sport that we all continue to enjoy, but it is the people that make it so special.
Safety features do their job
We are all relieved that both Lisa and Matt were OK in their big accident and likewise relieved to hear that Jack Hawkeswood and Sarah Brennan were OK, albeit shaken, after their big crash as well.
In fact the Force Motorsport Mazda 2 AP4 car was so badly damaged in the incident it looks like they will need to build a new car completely.
It is super encouraging that all the safety features in both cars allowed our friends to avoid serious injury and we wish them well with a quick recovery.
Klinky's windscreen repairs
Marcus van Klink showed all the smarts that has helped make him a successful business owner as he used a bit of DIY to save himself some dollars over the weekend.
Klinky picked up a chipped windscreen on recce and spent Thursday afternoon entertaining approximately 25 other rally people that were staying at the same hotel trying to remedy the crack as his insurance didn't cover windscreen replacements.
While he struggled with the rather basic instructions his mates spent the time explaining to the history-ignorant Van Klink who Per Eklund, Bruce Herbert and Morrie Chandler were.
Putting some spin into the yarn
How about Kingsley Jones' spin during shakedown at Pohe Island on Friday?
While taking a fan for a ride, Jones tried to improve his speed after a tame first run through. He attempted to take the first corner flat and found out that it wasn't possible to get around there flat.
His guest has a direct line to this column unfortunately for Kingsley.
We think his Friday indiscretion got the nerves out of his system as his weekend performance was impressive.
And he criticises my driving…
At Otago we told you the story of Blair Bartels stalling Kingsley's Skoda a dozen times moving it from one side of the carpark to the other.
Which really begs the question why any driver would offer up the keys of their car to the championship coordinator.
This time Regan Ross was on the receiving end. Bartels drove the Ford Fiesta R5 from the service park down to scrutineering and back with the handbrake on.
No wonder Ross was battling braking issues on Saturday!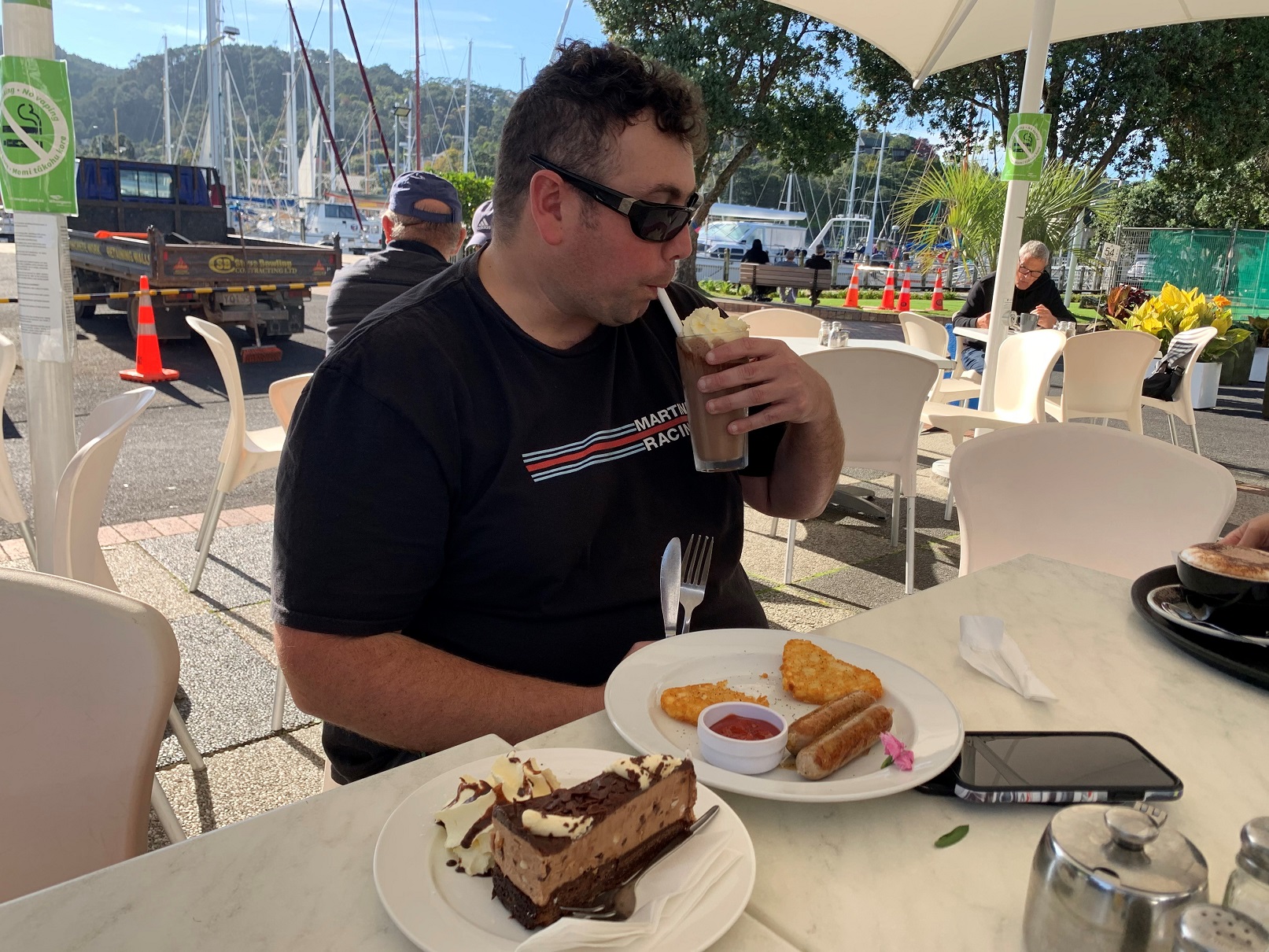 Breakfast of champions
And at the risk of picking on Bartels, his Friday breakfast was one to behold.
After a few quiet lemonades on Thursday night with the NZRC team, everyone headed down to the nearest café in search of bacon grease.
Bartels however went with the less traditional morning fare of sausages, hash browns, berry cheesecake and a chocolate thick shake topped with whipped cream.
Not so lonely road
Meanwhile Ross' Ford Escort diff from the 2019 Coromandel event made its way north in the back of one of the NZRC Omega Rental cars.
It kept the driver company rattling around in the boot, especially while traversing the Brynderwyns.
New car coming for McKenzie
Hadyn McKenzie was super impressive over the weekend and he is set to take another step forward in his rallying career with the move to a new generation car.
McKenzie has bought the Toyota Yaris AP4 car that Shannon Chambers has been building and it is likely we see it in action during the back end of the season.
Whoops
Which co-driver forgot a time card at the end of a Saturday stage?
In fairness, they returned five minutes later to collect it and took full responsibility for the mishap despite being interrupted by an interview with this reporter.
Locked up for the night
Gary Boyd does a great job of posting his rally moments on social media but he spent a couple of nights behind bars in Whangarei.
Boyd opted to stay at a backpackers this weekend – something the livestream team highly recommends avoiding – and it turns out the establishment is actually the old jail.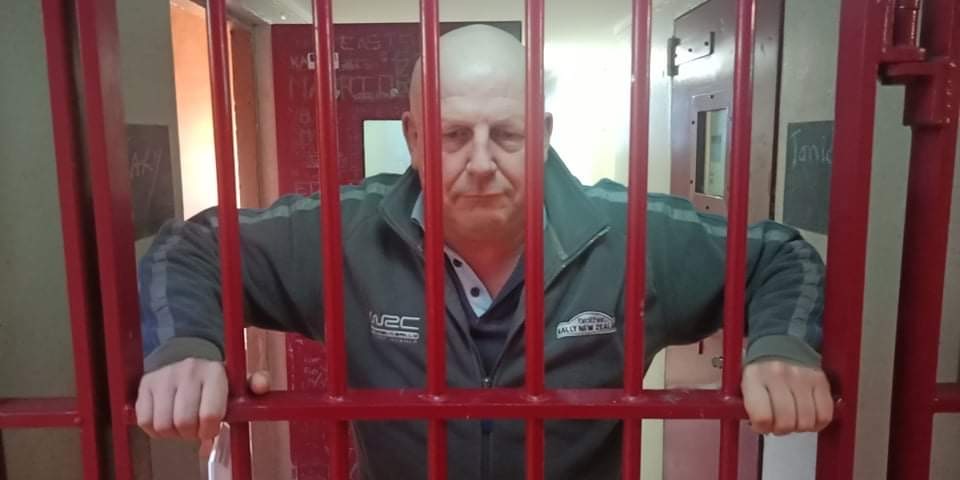 Birthday cheers
And contrary to popular opinion, it was this columnist's 40th birthday on Thursday, not 50th as had been widely assumed.
A big thanks to everyone for the well wishes – especially to Mr Bartels and Mr Galbraith, who insisted on telling every person they saw over the weekend.