From the Service Park… mid-winter special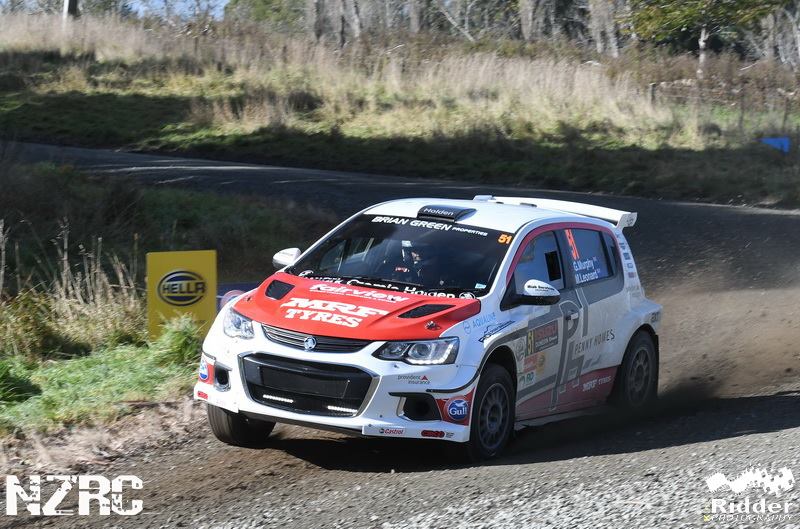 It might be a big gap in between Stadium Finance Rally South Canterbury and Hyundai NZ Goldrush Rally of Coromandel but our news hounds have been busy.
Check out what they've uncovered while frost is on the ground and a chill is in the air.
A third R5 on the way?
Fresh on the heels of Raana Horan buying an R5 Skoda and joining Neil Allport's Ford Fiesta R5 another NZRC driver is a long way down the path of securing a Skoda for himself.
Rumour has it the likely buyer has made a trip to Australia to see the car and confirmation of the deal could happen at any time.
The buyer is a friend of a friend of the NZRC.
And a new AP4 as well?
Speaking of new cars there are whispers of a brand new Hyundai AP4 car being built in Auckland. The car is completely separate to Hayden Paddon's Paddon Rally Sport operation and is in the very early stages of its construction.
With talk of Paddon trying to expand to a two-car team in the future there could be three new generation Hyundais in the coming years.
Alexander hoping to be at Coromandel
Daniel Alexander was hospitalized with a shoulder injury following his high-speed crash at Stadium Finance Rally South Canterbury but was lucky to escape serious injury.
Now well down the recovery path Alexander is already starting to think about getting back in the car and is hopeful of making the start line at Hyundai NZ Goldrush Rally of Coromandel.
Reeves working on Coromandel deal
Aussie driver Brendon Reeves is fund-raising to try and get the budget together to compete at Hyundai NZ Goldrush Rally of Coromandel.
The likeable Reeves has won the event the past two seasons and would dearly love to make his second straight appearance in this year's Brian Green Property Group New Zealand Rally Championship.
Another Aussie on their way?
Reeves isn't the only Australian trying to get to Hyundai NZ Goldrush Rally of Coromandel. A fourth Australian is working on driving a new generation Mazda at the fifth round of the championship.
This driver has not yet competed in the Brian Green Property Group New Zealand Rally Championship.
Marston will compete on a budget
He might be right in the title fight but Holden Barina driver Josh Marston will contest Hyundai NZ Goldrush Rally of Coromandel on a budget.
The Cantabrian will use second hand tyres to try and save on costs. Martson has been without a major sponsor in 2018 and is getting low on funds.
Tweaks to 2019 South Canterbury route
After the successful Stadium Finance South Canterbury Rally event organiser Carl Rabbidge has released a draft set of maps and schedule to the NZRC for 2019.
Featuring new stages and a reverse order for some, it will be a photographer's paradise. Book your accommodation now.
Accommodation at a premium for Raglan
The Hyundai NZ Raglan Rally of the Coast will use a similar format for this year's event to what has been very successful at Coromandel.
We hear that teams are fast booking out the surrounding accommodation so if you haven't already, get it booked, or you will be off to Torpedo7 for a tent.
The 2018 New Zealand Rally Championship is proudly supported by Brian Green Property Group, Gull New Zealand, Dunlop New Zealand, Hella New Zealand, Hyundai New Zealand and Stadium Finance