From the Service Park – Rally Waitomo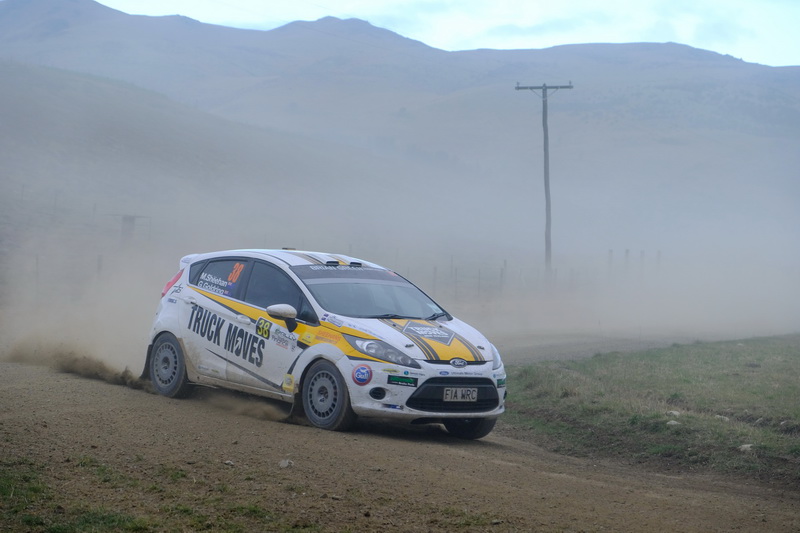 During an enjoyable but busy Rally Waitomo the NZRC team have been hunting out the latest news and rumours around the service park.
International team coming
Brian Green Property Group New Zealand Rally Championship fans can start getting excited about an international team joining the championship next season.
Sources tell me a near full-time assault on the championship will take place with a well-known international driver behind the wheel of a car not seen in the championship before.
New cars for 2020
Word on the street is there could well be new cars for Brian Green, Matt Summerfield and Ben Hunt in 2020.
Nothing is set in stone but all three are working on putting together something different to what they used in 2019.
It begs the question of who else might be in a similar position. Will we see the likes of Matt Adams, Brynley Smith or Ben Thomasen jump up to cat 1 next season?
Comebacks on the cards
With the carrot of a WRC Rally New Zealand now confirmed many drivers and former drivers are considering mounting a serious attack next year.
Darren Galbraith is searching for a car and there are a handful of other recently or semi-retired drivers considering their options. Handy that Neil Allport's Ford Fiesta R5 and Greg Murphy's Holden Barina are just sitting around at the moment too.
Shssh
Who was the NZRC team member that pulled over to the side of the road and enjoyed a 45-minute nana nap before stage four on Saturday?
There is video footage that proves that the person in question has a good snore on him.
How sweet?
Mike Sheehan knew he only needed to turn up at Rally Waitomo to become the 2019 FIA Group N 2WD champion so there was no great surprise when he got to the end of the rally and celebrated.
The surprise came shortly after when his wife appeared in front of him to join in the celebrations – she had secretly booked flights up from Queenstown and he had no idea.
This isn't funny anymore
Another rally and another withdrawal by Regan Ross – this time apparently as a precaution.
For what? We can only assume to avoid their Ford Escort throwing another engine rod and risk hitting a spectator.
Are we reading into anything?
Speaking of Ross – what was he doing at the AP4/cat 1 meeting on Sunday morning?
Could it be that he is finally thinking of joining the big boys next year?
Whoops
Which Skoda crew member had a little difficulty distinguishing the men's toilets from the ladies at the post rally prizegiving on Saturday night?
How cruel?
Not only did poor Ben Thomasen and Gavin Haycock miss out on winning the Gull Rally Challenge championship by 0.3s to Matt Adams and Lisa Hudson but they were duped into thinking they had won when they got to control of stage six on Saturday afternoon.
With little reception to help, the two crews did the numbers the old-fashioned way and agreed that Thomasen and Haycock had won by about 20 seconds.
Moments later someone managed to check on chrissport.co.nz and found that Adams and Hudson had actually pipped them by the smallest of margins.
Get a room
It is great to see Kingsley and Waverley Jones celebrating their podium success but couldn't they wait until they got home for the R18 stuff?
Cheers to Greenie
As was announced at the end of season awards at Rally Waitomo – title sponsor Brian Green Property Group will return for a 10th season next year.
We reckon Greenie should never need to pay for a drink after a rally ever again.
Recognition for From the Service Park
Apparently this little column got a mention or two during the end of season awards on Saturday night.
The MC, who looked suspiciously like Homer Simpson and Kim Dot Com's lovechild, said most people in the room enjoyed reading it the Monday after a rally. We appreciate the support and promise to up our game even more next season.
In the meantime if you see Jayson Stringer please tell him that his dandruff is clogging up the bowling ball polisher at the Hamilton Ten Pin Bowling alley and that they are strictly for bowling balls only.
The 2019 New Zealand Rally Championship is proudly supported by Brian Green Property Group, Gull New Zealand, Dunlop New Zealand, HELLA New Zealand, Stadium Finance, Omega Rental Cars and Suzuki New Zealand.