From the Service Park – South Canterbury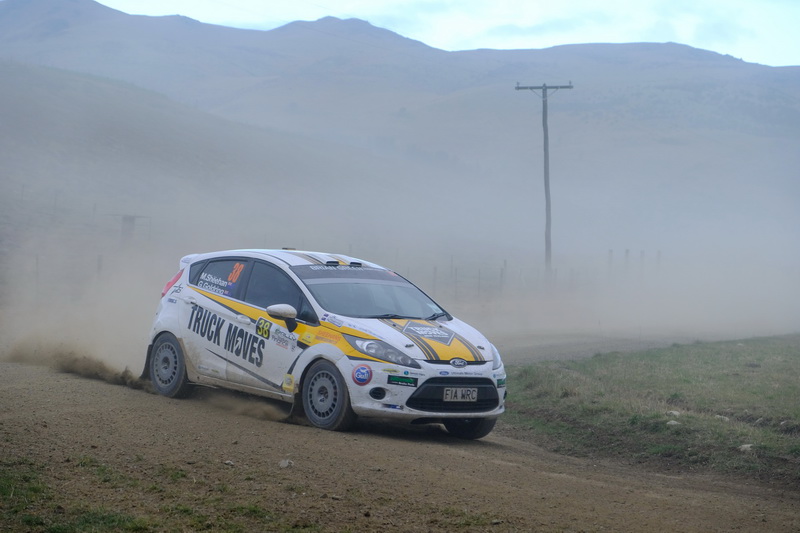 This edition is proudly (well, sort of) brought to you by Mike Sheehan Motorsport. The Ford Fiesta driver was a late exclusion from results at the end of the event.
In the spirit of recycling the NZRC team decided to re-purpose the bottles of champagne that would otherwise have been presented to Sheehan and co-driver Glenn Goldring. It is fair to say that said champagne helped in large part to inspire what you are about to read.
A special thanks to the numerous men and women in the field that helped provide useful tips and hints of possible stories that could feature in this segment. Your contribution is greatly appreciated.
Changes to the NZRC calendar?
It is a pretty safe assumption that the 2020 Brian Green Property Group New Zealand Rally Championship calendar will look different to this year.
With the possible return of a WRC Rally New Zealand to the mix, change is looking likely.
Watch this space.
Light hands make many work hard
Stadium Finance Rally South Canterbury got off to a pretty disappointing start with news filtering out Friday morning that David Taylor's rally car, the trailer it was on and the van towing it had been stolen from outside Rocky Hudson's house in Christchurch.
Some lowlife ruined a number of people's weekends by taking it.
The only positive to come from it was the massive amount of support Dave and co-driver Jared Hudson got via social media. It was pretty amazing to see the rally community rally (sorry about the pun) together and help out a fellow competitor in a time of need.
Taylor has got the car and trailer back but not the van at the time of writing.
Was it a spree?
The awesome weekend in Timaru finished off on a low note too with news David Holder's rental car was pinched overnight. Sadly laptops were in the van with valuable data contained inside.
What is it with car thieves in the South Island?
Barrell roll could have been nasty
Rumour has it Sean Haggerty's spectacular roll at the Prizegiving on Saturday night might have carried more Gs than his massive crash earlier in the day. Needless to say we've dubbed him "tumbleweed" as a result.
Return of a star
Which NZRC round winner will make a return to the championship at Goldrush Rally Coromandel in August?
The driver is a different one to the former Rally New Zealand winner, who will also make something of a comeback on the peninsula.
Number eight wire mentality
How about the classic Kiwi number eight wire mentality being put to the test on Saturday – literally.
One competitor, whose co-driver sold him out to your writer, showed photo evidence of a piece of number eight wire holding together a rather important part of his car during the back end of the rally.
It needs to be pointed out that the thoughtful driver used only the excess wire that was wound around the post and didn't harm the fence in any way.
Once a car dealer always a dealer
What's with a multiple national champion buying Stewart Taylor's EVO 10 only to flick it on a couple of weeks later?
Whisper is he made a tidy profit.
Question now is whether he'll have a crack at a fifth title and go after an AP4 car that is currently for sale.
Must be love
Speaking of unfathomable behaviour how about Darren Galbraith's lovely yet heavily pregnant (due any day) wife driving all the way out to Fairlie on Saturday to pick up a pie for Constable and Blair Bartels?
The pair couldn't make the logistics of their live stream schedule take in a stop at the popular Fairlie Bakehouse and apparently Mrs Galbraith felt sorry for them. That is a VERY understanding wife.
Comeback on the cards?
Mr Galbraith is already thinking about how he could make a comeback of sorts should WRC Rally New Zealand return next year.
Breaking up is never easy
Which NZRC pair are going through a pretty ordinary break-up at present?
Apparently it isn't friendly.
What inspired Matt Adams and co-driver Lisa Hudson?
Adams and Hudson set the second fastest overall NZRC time on the opening special stage of South Canterbury, earning the pair the Hella Moment.
Lisa's husband Rocky has come up with a theory on why they were so fast. "Maybe it was because of what Lisa got last night," a confident Rocky told this writer. Lisa insists it was a good night's sleep but Rocky is walking around with his chest all puffed out.
Glass of milk Klinky?
So Marcus van Klink arrives at his motel over the weekend and is asked by the lady behind the counter whether he wants blue milk or green.
A confused Van Klink sheepishly says: "Can I just have white milk?"
We had to explain to him that chocolate milk doesn't come from brown cows.
Not quite spraying champagne
Jack Hawkeswood and Alex Parkin had a memorable event albeit without securing a good result. The two young guns had a drama early on Saturday afternoon that curtailed their rally.
Earlier in the day Hawkeswood was quick to tell the NZRC crew about Parkin getting a little car sick but my spies tell me there was payback with Parkin spraying Hawkeswood with the fire extinguisher.
Animal lover
Dave Holder wasn't competing at South Canterbury but he joined his Mo Bros mates to support Matt Adams.
He was spotted on the roadside of a touring section lifting a wallaby off the road that had been struck by a car.
Maybe he's looking for SPCA sponsorship for his Junior WRC bid.
Follow the leader
In keeping with the animal theme what about the case of following like sheep at recce for Rally South Canterbury?
Stadium Finance Group A competitor Matt Wright took a wrong turn during recce but some very experienced crews followed him and ended up writing notes for a spectator access road.
Kingsley's premonition
Kingsley Jones made the promise to take a risk-free approach to South Canterbury and only push in selected places.
After featuring in the Saturday NZRC preview piece saying exactly that he made a small but costly mistake that saw him go off the road and out of the event.
Commentators' curse apparently. He and wife Waverley did shout the NZRC team a lovely dinner on Thursday so we promise not to talk him up ahead of Coromandel.
Whoops
Which NZRC personality is in doubt for Rally Coromandel after getting picked up by one of Constable Galbraith's mates for speeding on the way to South Canterbury?
Thankfully the guilty party wasn't in one of the sign written Suzuki Vitara cars but they will be given a right telling off from what I'm hearing.
It is a good reminder to the rallying community that speeding on the roads is a bad look for the sport and we all need to set a good example.
NZRC people by Emoji
We have been working hard on our NZRC personalities by Emoji piece and will this week release the list of Emojis for you to try and figure out who they represent.
There might even be a competition where we see who can guess the most before we unveil all the answers closer to Rally Coromandel.
Hint: We have to get an underpants emoji after Dylan Thomson's speech at the awards dinner.
The 2019 New Zealand Rally Championship is proudly supported by Brian Green Property Group, Gull New Zealand, Dunlop New Zealand, HELLA New Zealand, Stadium Finance, Omega Rental Cars and Suzuki New Zealand.