Gull Rally Challenge with two rounds to go – who are the contenders?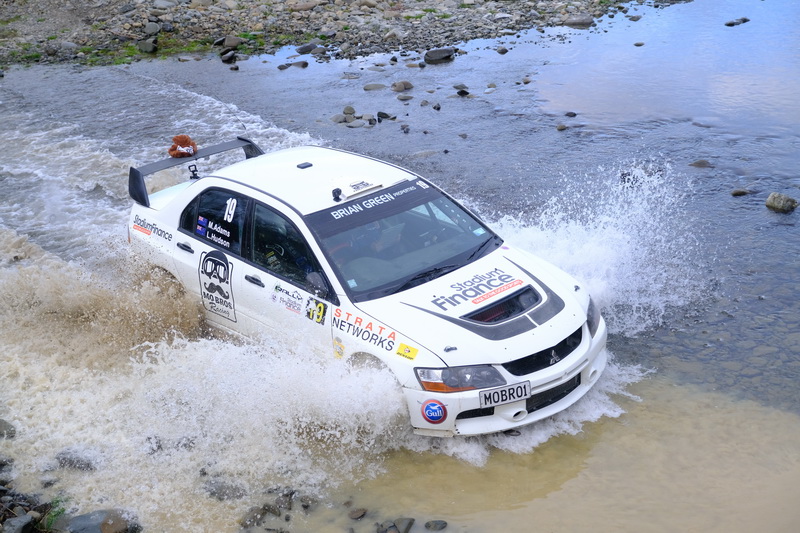 Matt Adams leads the Gull Rally Challenge heading to the penultimate event of the Brian Green Property Group New Zealand Rally Championship but adjusted scores bring other drivers into title calculations.
The Gull Rally Challenge is decided by the best three scores from the first five rounds of the championship plus the final round at Waitomo in October.
Adams has accrued 93 points across the first four rounds and holds a 25-point lead over Bryn Smith but when you factor in the best three scores, that lead drops to just seven points.
Because of their consistency Adams and Smith can only improve their situation a small amount at next month's Dayle ITM Goldrush Rally of Coromandel – Adams by eight points and Smith by 11 if they were to taste victory.
The driver in the best position to mount an attack on the title is Ben Thomasen, who has 65 championship points to his name even after dropping his worst round so far. He could improve his position by 25 points should he win in Coromandel.
Andrew Gillies holds a six-point advantage on adjusted scores in Gull Rally Challenge 2WD competition heading to Coromandel. Daph O'Rourke is Gillies' closest opposition but she can only improve her position by 10 points on the peninsula.
Wayne Rowberry is perhaps the best placed driver to make a charge – he is a further six points adrift but could bank a maximum 30 points next month should he win the class.
Andy Martin and Daniel Alexander are also both within striking distance and have the pace to make it count.
Phil Collins' huge advantage in Stadium Finance Group A Challenge goes from 36 points to just 13 with worst scores dropped. Both Collins and second-placed Wayne Muckle have nearly 30 points in hand over the chasing bunch of Matthew Wright, Darren Keen and Zeke King.
Gull Rally Challenge Overall (adjusted standings)
Matt Adams 75
Bryn Smith 68
Ben Thomasen 65
Garet Thomas 62
Eugene Creugnet 56
Gull Rally Challenge 4WD Championship (adjusted standings)
Matt Adams 81
Bryn Smith 71
Garet Thomas 71
Ben Thomasen 65
Eugene Creugnet 62
Gull Rally Challenge 2WD Championship (adjusted standings)
Andrew Gillies 72
Daph O'Rourke 66
Wayne Rowberry 60
Andy Martin 59
Daniel Alexander 55
Stadium Finance Group A Challenge (adjusted standings)
Phil Collins 86
Wayne Muckle 73
Matt Wright 54
Darren Keen 42
Zeke King 26
The 2019 New Zealand Rally Championship is proudly supported by Brian Green Property Group, Gull New Zealand, Dunlop New Zealand, HELLA New Zealand, Stadium Finance, Omega Rental Cars and Suzuki New Zealand.