Haggerty thankful for safety features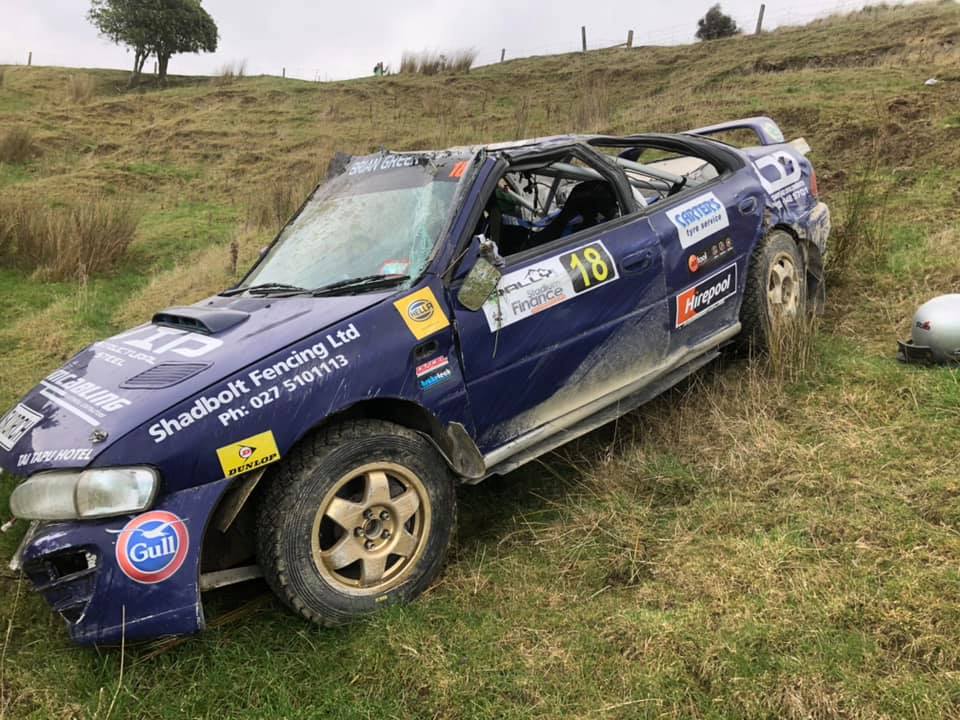 Sean Haggerty's spectacular crash in special stage six of Stadium Finance Rally South Canterbury is a testament to the safety equipment in the modern rally car.
The Gull Rally Challenge driver had a massive, high-speed roll midway through the day that could have been very nasty. The incident saw Haggerty and co-driver Sean Sands pull nine Gs as the car flipped upside down.
While the Subaru was absolutely totalled, both driver and co-driver escaped completely unharmed.
"Not a thing," Haggerty said of feeling any ill-effects after returning to Levels Raceway at the completion of the day.
"It is one of these things I suppose – you are going really well and you want to go a bit better and I got to the corner and I never quite got around it," Haggerty said.
"The safety stuff did its job – neck brace, helmet. My helmet is ruined, the cage has moved but everything has done what it is supposed to do and here we are having a giggle.
"It is incredible really."
The accident ruined what had been a terrific performance from the Scotsman, who was sitting comfortably inside the top three at the time.
Haggerty hasn't ruled out competing again this year.
The 2019 New Zealand Rally Championship is proudly supported by Brian Green Property Group, Gull New Zealand, Dunlop New Zealand, HELLA New Zealand, Stadium Finance, Omega Rental Cars and Suzuki New Zealand.