Hawkeswood recovers to start Whangarei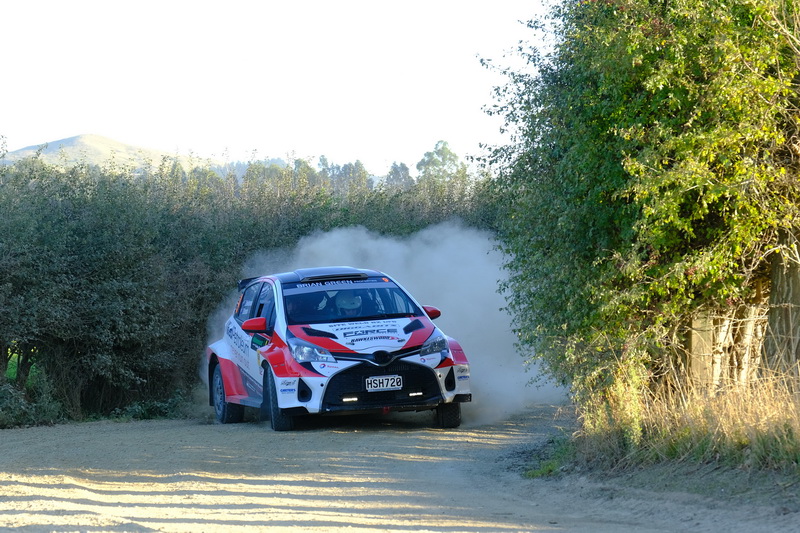 Talented youngster Jack Hawkeswood has shaken off an illness to take his place at the start of Mark Cromie Motor Group International Rally of Whangarei which serves as round two of the Brian Green Property Group New Zealand Rally Championship.
The Toyota Yaris driver was hospitalised earlier this week with a gastro bug and the decision was made to withdraw from his hospital bed in Middlemore.
His Force Motorsport team considered trying to convince father, and 2017 national champion, Andrew Hawkeswood to take over the entry but Jack bounced back quickly and safely completed a test in the car on Thursday morning, which cleared him to compete.
"I feel back to normal thankfully," said Hawkeswood. "I was pretty rough earlier in the week, but the illness passed quickly and I'm good to go now.
"The team seemed quite keen on getting Dad in the car but once I knew I was back to 100 percent, there was no way I was going to let that happen."
Hawkeswood had a rough outing at Otago in the season opening event last month as he battled clutch issues in the Yaris and will keen to get more seat time as he comes to grip with the Toyota.
The Mark Cromie Motor Group International Rally of Whangarei begins with two passes through the popular Pohe Island Super Special on Friday night before two full days of action on the outskirts of Whangarei over the weekend.