Jensen adds to strong cat 1 field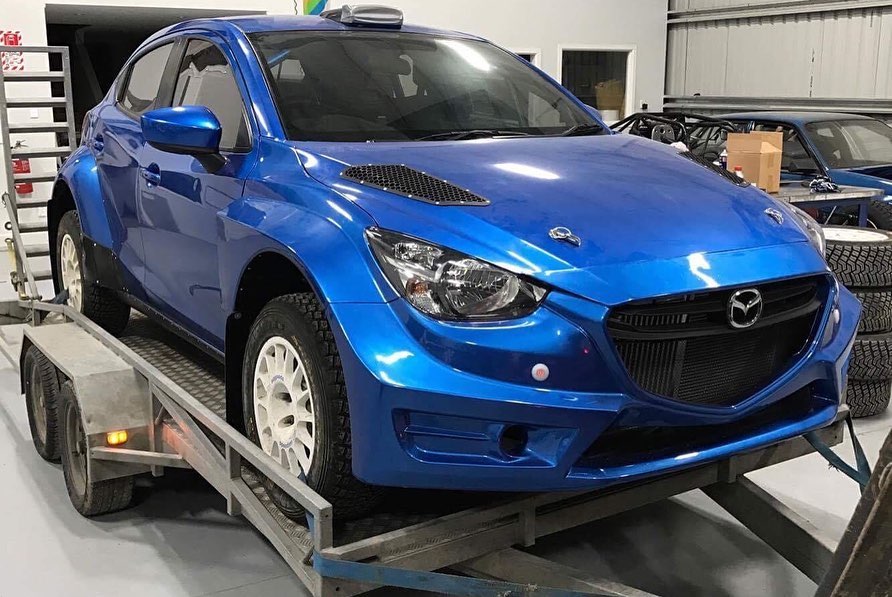 Auckland driver Matt Jensen's purchase of a Force Motorsport Mazda 2 AP4 car is latest in a long line of leading performers to confirm top machinery for the 2021 Brian Green Property Group New Zealand Rally Championship.
Jensen will run in category 1 this season and after a superb part campaign in the 2019 Rally Challenge will be worth watching as he makes the step up to the top category.
Jensen's Mazda will be one of three run by Force Motorsport with Jack Hawkeswood and Duncan McCrostie also running Mazda AP4 cars.
Ex-WRC star Hayden Paddon will start the 2021 championship as favourite to add a fifth title to his resume. The 33-year-old will pilot his Hyundai New Zealand i20 AP4 car once again.
Reigning champion Ben Hunt will look to defend his crown from 2019 in the Hydraulink Subaru while the rejuvenated Emma Gilmour (Suzuki) and Dylan Turner (Audi) are locked in for full campaigns this season.
Raana Horan showed his talent by winning the last NZRC event at Waitomo in 2019 and will be a contender in his Skoda Fabia R5 while the sister car of Kingsley Jones should also be in the hunt. A win at last weekend's Bothwell Loop rally sprint will give Jones a confidence boost ahead of the championship.
Runner-up from 2019 Josh Marston will be back for a full tilt at the title in his RDL Holden Barina AP4. Marston won the Mainland Series in 2020 and demonstrated good speed and excellent consistency during the 2019 campaign.
Matt Summerfield should find himself fighting for rally wins and will be a major title factor too as he enters the season with a full programme driving a Ralliart New Zealand Mitsubishi Mirage AP4 car.
Phil Campbell and Robbie Stokes will enter Ford Fiesta AP4 cars and both loom as contenders. Campbell was superb at the Battle of Jacks Ridge in 2020 while Stokes makes the step up from 2WD this season and is a future star of the sport.
Regan Ross will have a first full campaign in his Ford Fiesta R5 and should become quicker as he gets accustomed to the car.
Veteran driver Todd Bawden is returning to the top level of the sport again after a number of years away. He is rumoured to have a new Ford Fiesta R5 on the way and will be well worth keeping an eye on given his undoubted talent.
The two most recent winners of the Rally Challenge class will make the step up to the top echelon in 2021 with Matt Adams (2019 champ) and Grant Blackbery (2018 winner) entering older style Mitsubishi Lancers.
Jono Shapley and Hadyn McKenzie will also pilot EVOs that have a long history of success in New Zealand conditions.
The 2021 Brian Green Property Group New Zealand Rally Championship begins next month at Otago Rally. The championship heads north to Whangarei in May before returning to the South Island for Rally South Canterbury in June.
A first visit to Hawke's Bay in nearly a decade looms in July before the championship finale at Rally Coromandel in September.