Jones to take tactical approach at South Canterbury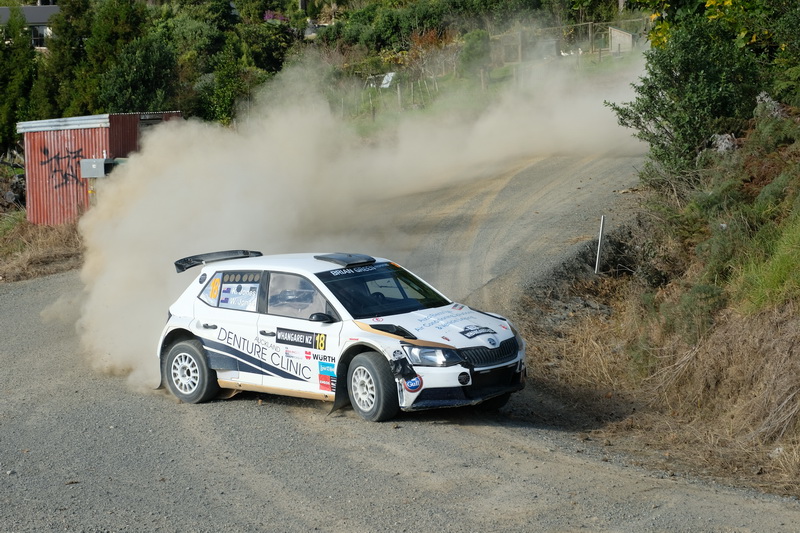 Kingsley Jones is taking a measured approach at his first ever Rally South Canterbury this weekend – the fourth round of the Brian Green Property Group New Zealand Rally Championship.
The Skoda Fabia R5 driver has never driven the fast South Canterbury roads before and is aware of a couple of major factors that could thwart his chances – icy roads and a little lack of top-end power compared to some of his rivals.
Jones' Skoda is one of the world's premier rally cars but it performs best on tighter, twistier roads rather than some of the high speed stages that await competitors in and around Timaru. Jones also prefers the tighter stuff with his own driving style so he is welcoming the fact that the route will see a little less of the high speed stages used at the event 12 months ago.
"I very much like the route changes," he said. "Not that I have done the event previously but I serviced here last year and from the descriptions I got it is a very fast event.
"This year I am more than happy so we will see what happens."
With temperatures expected to be around zero degrees or just above the likelihood of ice being a factor early in the day is very real – as it was last year.
That proved a difficult task to master – even former WRC star Hayden Paddon, who has more experience than most on ice, struggled at times last year.
Jones is promising to be smart with how he approaches each stage.
"I am not going to throw it off the road. If there is ice, I am not taking 50-50 margin calls," he insisted.
"The championship denotes that you have to finish so if everyone else wants to take marginal calls and throw it off the road then that's good.
"I won't."
But that doesn't mean the Papakura-based Jones will take things easy – he will be a little strategic with how he tries to set fast times.
"Number one has to be to finish but Waverley [his co-driving wife] did have a pillow whisper the other day saying: "You're going to have a go, aren't you?"
"I will push in places but I really need to do recce.
"If you ask me tonight I will be able to tell where I might have a push."
The rally begins with a ceremonial opening at Caroline Bay on Friday night before 12 special stages scattered around the South Canterbury region on Saturday. The rally finishes back at Levels Raceway.
The 2019 New Zealand Rally Championship is proudly supported by Brian Green Property Group, Gull New Zealand, Dunlop New Zealand, HELLA New Zealand, Stadium Finance, Omega Rental Cars and Suzuki New Zealand.