Ken Block adds second NZ event to schedule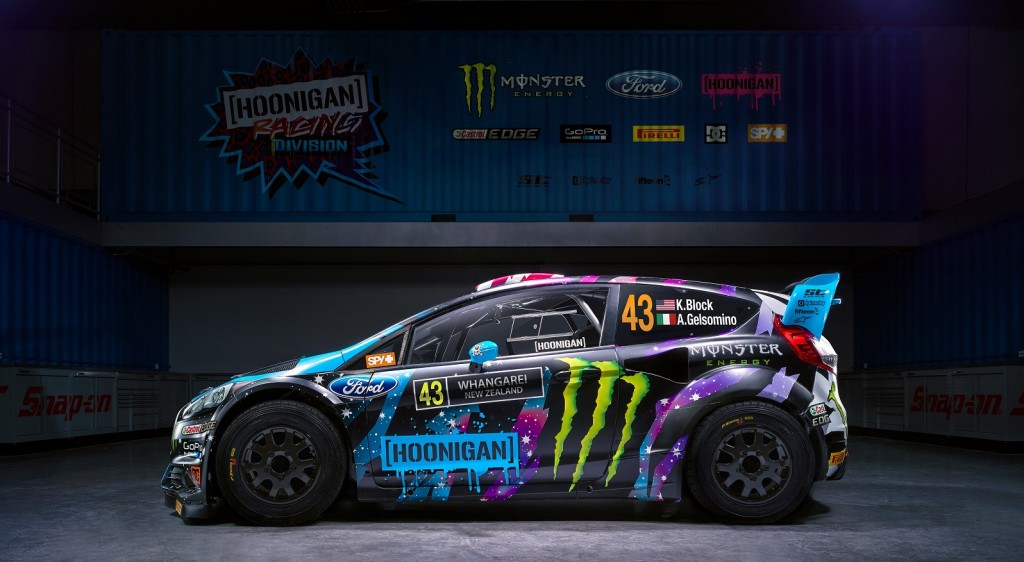 American Rally star Ken Block has added a second New Zealand rally event to his 2015 schedule. Block and his Hoonigan Racing Division team today announced the addition of the Drivesouth Otago Rallyfest in May to their New Zealand rally campaign which commences at Aprils International Rally of Whangarei.
The Global Motorsport sensation announced his full programme of 2015 events this morning and Block's two New Zealand Championship events are included alongside appearances in the Global Rallycross, X Games and Rally America Championship.
Block and co-driver Alex Gelsomino will contest both New Zealand Championship events in their Hoonigan Racing Division Ford Fiesta, the car they campaign in the American Rally Championship. With only three weeks gap between the Whangarei and Otago rallies, the timing provided Block the perfect opportunity to contest two events on what he describes as "some of the best rally roads in the world."
The American rally star and self-proclaimed 'Hoonigan' is one of the most recognisable and exciting competitors currently in motorsport worldwide due to his exploits in the World Rally Championship and Global Rallycross series, along with his hugely successful viral Gymkhana series of online videos which have attracted over 300 million views worldwide.
"We are really excited to have Ken and his team contesting the opening two rounds of the 2015 championship" stated NZRC Co-ordinator Blair Read. "It will be a fantastic battle with our Kiwi drivers including defending national champion Richard Mason. Ken is a fan favourite in New Zealand with his spectacular style, and his presence is set to draw major crowds in both islands."
The American rally star has previously competed at both events when he contested the 2007 New Zealand championship. Block and Gelsomino most recently visited New Zealand for the 2012 Rally New Zealand World Rally Championship event, finishing 9th overall in a Ford Fiesta World Rally Car.
The International Rally of Whangarei takes place from 17th-19th April over 16 special stages and 282 kilometres on the fast flowing gravel roads of the Northland area. The Drivesouth Otago Rallyfest held three weeks later on the weekend of 9th-10th May features 16 special stages and 280 kilometres of action.