Learning curve season valuable for Shapley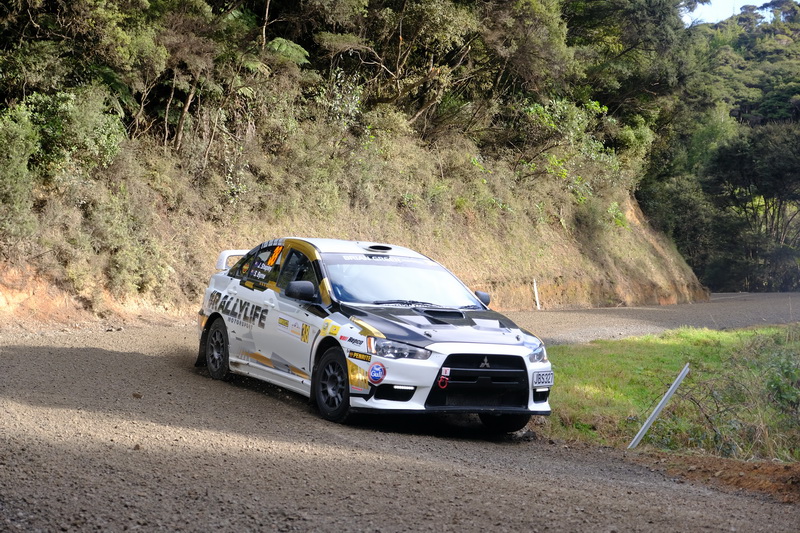 Jono Shapley has enjoyed his first foray into competing in the top echelon of the Brian Green Property Group New Zealand Rally Championship.
The Whakatane-based Shapley has been a regular starter in his #Rallylife Motorsport Mitsubishi EVO this season.
While his results so far have been modest, Shapley has gained invaluable experience despite battling some demons in his car.
"It has been pretty enjoyable," he said. "We have had a few teething problems with the car so it has been a year of getting that right but I think we are almost there.
"The most enjoyable thing has been me and Sam [co-driver Sam Byrne] having fun in the car when it has been running right.
"Obviously we have been trying to grow confidence in the car but the journey has been fun."
While technical issues are part of the sport, Shapley has been frustrated with the gremlins that have caused him problems this season.
"Some of the issues we've been having are little electrical things which are not my forte so I have to rely on a lot of advice," he added.
Shapley will turn out for this weekend's final round of the 2019 season at Rally Waitomo buoyed by roads that should suit his driving style.
"Though I drive a big car I enjoy the tight stuff a bit more. The fast, flowing stuff you need to be very brave and I am still working on that," he laughed.
"The goal will be anything inside the top 20 for now. Anything better than that we will be happy with.
"We just want to finish the rally and the finish the season off and start again next year."
And the 2020 season is likely to see a new approach from Shapley as he continues to advance his driving career.
"I am pretty much going to focus on seat time and go to as many rally sprints as I can and go to as many North Island rallies as I can," he explained. "So no full championship for me unless I decide I can't live without the whole championship, because I really enjoy it.
"It will be great to tag on the back of WRC Rally New Zealand just for the experience. Last time we slept in the EVO IV and pretty much just followed it around so it would be nice to be part of it."
The 2019 New Zealand Rally Championship is proudly supported by Brian Green Property Group, Gull New Zealand, Dunlop New Zealand, HELLA New Zealand, Stadium Finance, Omega Rental Cars and Suzuki New Zealand.