Little separating contenders in the Historic 2WD battle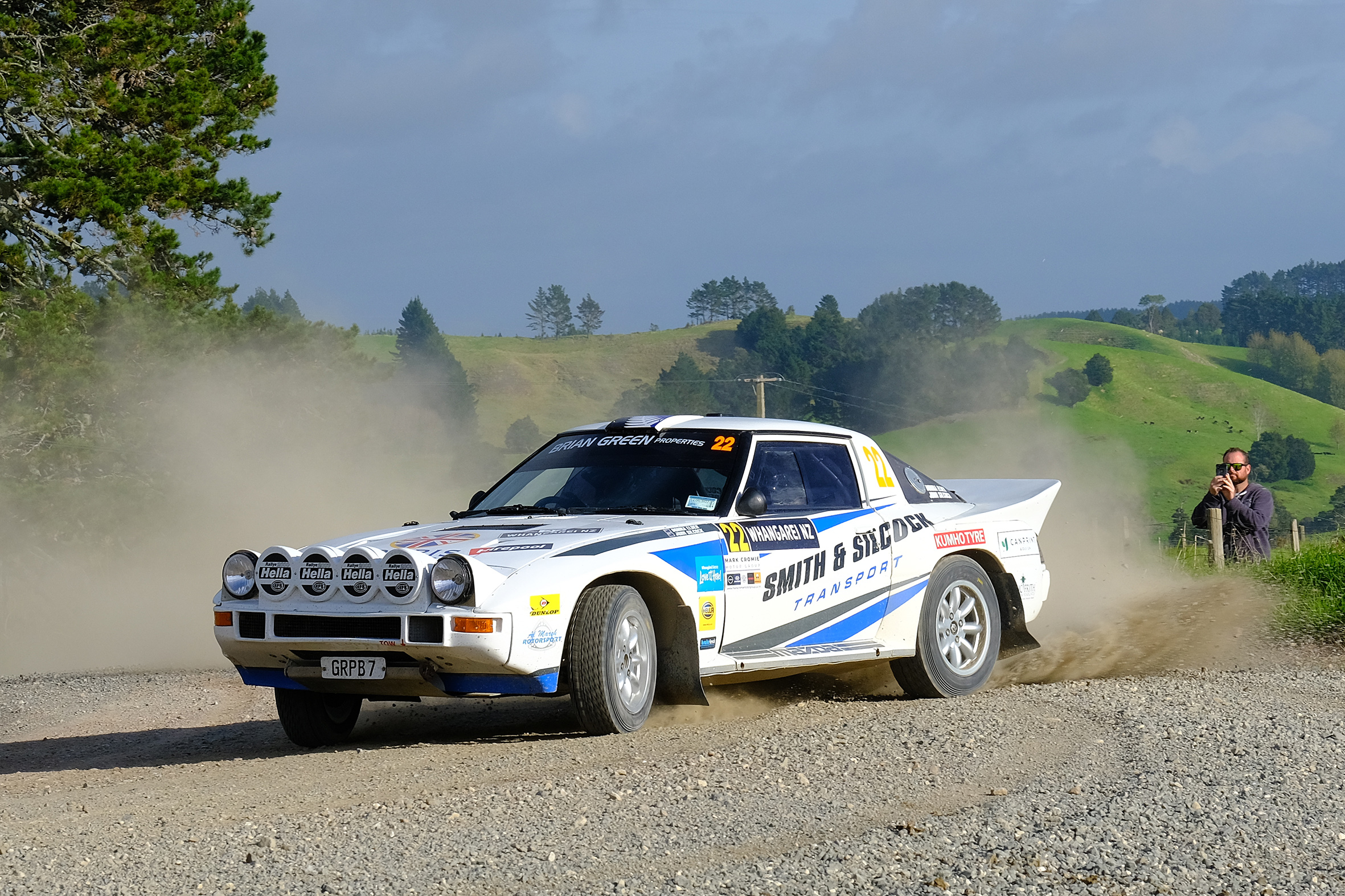 The Historic 2WD battle at the Mark Cromie Motor Group International Rally of Whangarei was epic and literally came down to the last few corners of the final stage.
After trailing John Silcock through all of the two-day event's stages, Anthony Jones managed to over-turn a 0.8 second deficit after the penultimate stage into a narrow class win.
Jones was able to carry two spare tyres in his Ford Escort while Silcock could only fit one spare in his Mazda RX7. That tyre advantage showed by the end of the event.
"He was just chipping away at the lead all day," Silcock said. "The advantage of carrying two spare tyres was much greater on Sunday than it was during Saturday.
"Shane (Murland) and Jonesy were putting them on Sunday and they were 8-12 seconds a stage faster as a result."
It was a bitter pill to swallow for Silcock, who had enjoyed a dominant day Saturday where he won the power stage and opened up a solid lead.
But the nature of Sunday's roads played more to the advantage of the Escorts and while disappointed, Silcock enjoyed the battle.
"He's such a good bugger so in a way I almost don't mind as much. I'm really enjoying the battle and the camaraderie between us all. It is a great championship fight."
With the championship heading south next month for Rally South Canterbury, the expectation is Silcock and his Mazda will have the advantage swing back their way.
He opened up a healthy lead before a small issue cost him a likely rally win.
"If it was the same South Canterbury as last year I would feel more confident but being more near Waimate – I'm not sure the outright speed will be as big a factor," Silcock explained.
"I'm not sure it will be such an advantage.
"The beauty of it is that our car is way easier to drive this year. We made some changes and it has made it more enjoyable to drive on most events."
Thanks to victory in the season-opening Otago Rally, Silcock has a 14-point advantage over Jones heading to South Canterbury.