Malcolm Stewart's legacy lives on at Hawke's Bay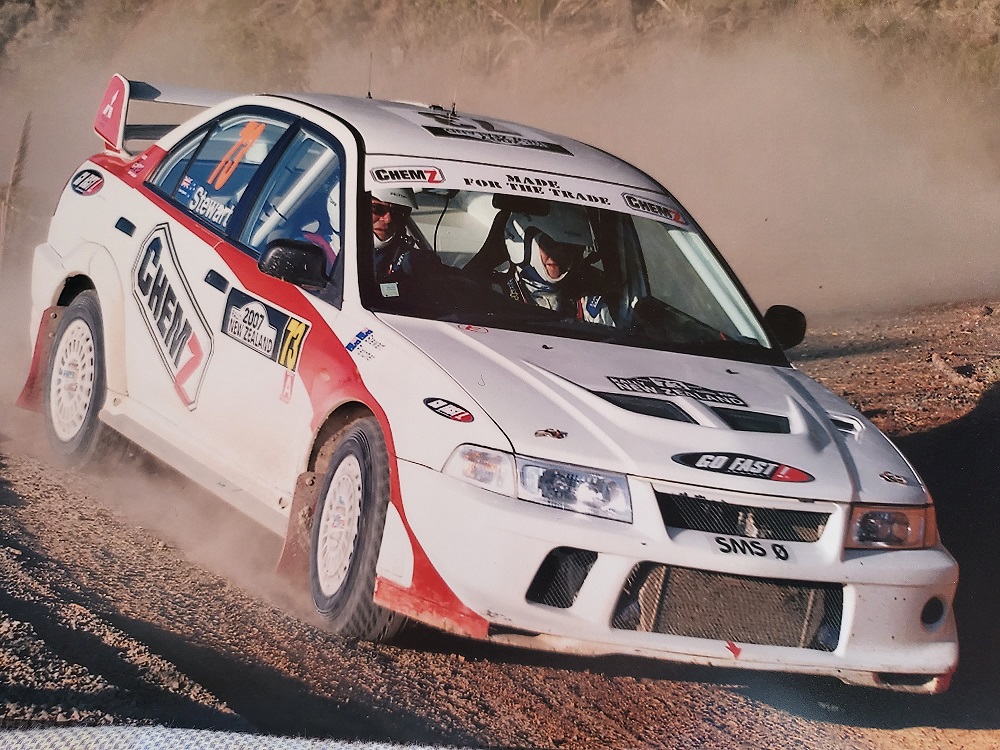 The memory of one of Hawke's Bay and New Zealand rallying's favourite sons Malcolm Stewart will live on at next weekend's Kennedy Park Resort Rally Hawke's Bay.
Stewart's old Mitsubishi EVO IV will contest the fourth round of the Brian Green Property Group New Zealand Rally Championship, sporting the number 1 that Stewart ran in that very car with co-driver Donna Elder 22 years ago.
It will be driven by Andrew Elder, with Donna back in the co-driver's seat and a number of Stewart's old service crew will assist with the car on the weekend.
Stewart, the 1983 national champion, sadly passed away after a battle with motor neurone disease in 2009 and the pre-event start on Friday night will coincide with the anniversary of his passing.
Wife Sue has recently purchased a pair of Stewart's old cars, including the EVO IV, and was only too keen to see his legacy honoured at his home event in the Hawke's Bay.
"Sentimental – no other reasons," Sue Stewart said of reacquiring the EVO IV and EVO VI cars. "They were in good condition and there is a lot of history with those cars. I'll save them death from someone else's hands.
"It is nice to have them back. The crew were stoked to see them again."
When Sue first had the idea of entering one of the cars in this year's local event, she had thought of running as a zero car but organisers suggested they take the vacant number one that had been set aside for Hayden Paddon, who will miss the event due to European commitments, and re-live what happened over two decades earlier.
"It was a real coincidence that situation," Sue Stewart explained. "It was very nice of the Hawke's Bay Car Club to honour Malcolm that way."
Sue Stewart hopes to enter the car in the upcoming WRC Repco Rally New Zealand. Her late husband has contested more Rally New Zealand events than any other dating back to his first in 1972.
Kennedy Park Resort Rally Hawke's Bay begins with a ceremonial start in downtown Napier next Friday night before the competitive action takes place across Saturday with new stages south of the city.