Methodical Sheehan in driver's seat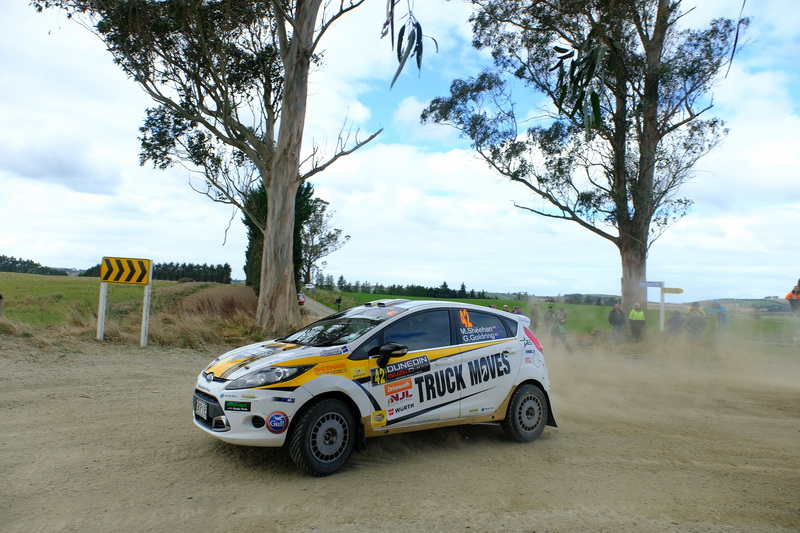 Queenstown's Mike Sheehan holds a handy 30-point lead in the Brian Green Property Group New Zealand Rally Championship FIA Group N 2WD class heading into this weekend's third round in Canterbury.
Sheehan and co-driver Glenn Goldring have proven the old theory of to finish first, first you have to finish through the opening two rounds of the 2019 championship. The pair find themselves almost in a head-to-head battle with Robbie and Amy Stokes in this front wheel drive battle and while the latter pair has proven to have slightly more outright speed, Sheehan and Goldring have produced flawless drives at both Otago and Whangarei to bank a first and second in the category.
That was the goal at the start of the season and Sheehan now finds himself with a significant advantage.
"Those first two rallies were really just a focus of finishing because it is so important to get through – it is half the championship being divided into two days each," he said.
"We are really happy to lose a couple of points here and there to Robbie.
"After Otago we had a reasonably good lead so we are happy."
The Stokes' made a couple of errors in Otago, handing Sheehan an early lead before a spectacular off-road excursion saw Canterbury-based brother and sister completely under water.
Sheehan cruised to a superb break-through win the following day.
While Stokes took victory in Whangarei Sheehan was right behind him banking more valuable points.
"We are half a second to a second a kilometre slower but we are improving all the time and making gains here and there," Sheehan explained.
"I think he is just young and brave."
With four single-day rallies left in the championship, Sheehan is in a position of being able to drive sensibly to protect that points lead.
The 2019 New Zealand Rally Championship is proudly supported by Brian Green Property Group, Gull New Zealand, Dunlop New Zealand, HELLA New Zealand, Stadium Finance, Omega Rental Cars and Suzuki New Zealand.