Molly Taylor keen to compete in NZRC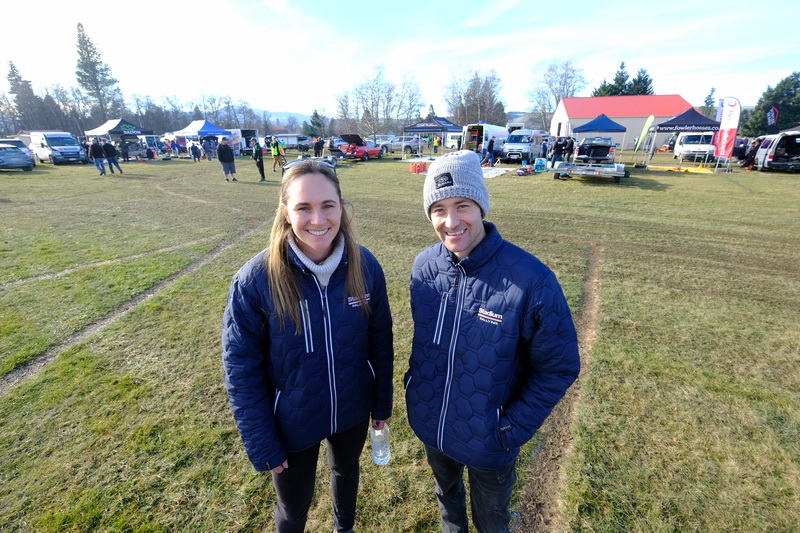 Australian rally star Molly Taylor is hoping her visit as a spectator to Stadium Finance Rally South Canterbury will lead to a competitive drive in the Brian Green Property Group New Zealand Rally Championship.
The 2016 Australian Rally champion came over last week to watch and was treated to a stunning event. Fellow Australians Nathan Quinn, Brendan Reeves and Richie Dalton (Australian-based Irishman) have all competed in the NZRC at various stages this season and all recorded top 10 finishes in Timaru.
It has prompted Taylor to get a little more serious about coming back to drive.
"There is no actual plan set in stone to do anything but certainly I would jump at an opportunity so hopefully there will be something," Taylor said.
Service Park chat indicated there might be a reasonable chance of Taylor making it back to compete in one of the two remaining rounds this season but nothing has yet been confirmed.
If she didn't have the bug to compete on our shores before last weekend she certainly does now.
"It was a great weekend," she admitted. "I hadn't spent much time over in New Zealand. Rally New Zealand in 2008 was the last and only time I was here.
"I got the opportunity with Tony Gosling and the Stadium Finance guys to come over and check it out.
"The rally was fantastic and the whole rally community and seeing the level of the cars and level of competition was cool to see. The roads were pretty spectacular.
"It is a bit of a tease to come and see it and not get to do it yourself – it increases the motivation to come back again and be behind the wheel."
Taylor doesn't think the Australian invasion this season is as much to do with the NZRC being seen as a better competition but rather a case of testing themselves on different roads against different rivals.
She said there has been a little talk between the Australians about what is happening in New Zealand.
"Nothing formal I guess but the drivers in New Zealand are watching what's happening in Australia and our guys are watching what is going on in New Zealand."
The 2018 New Zealand Rally Championship is proudly supported by Brian Green Property Group, Gull New Zealand, Dunlop New Zealand, Hella New Zealand and Stadium Finance