New car and class for Matt Adams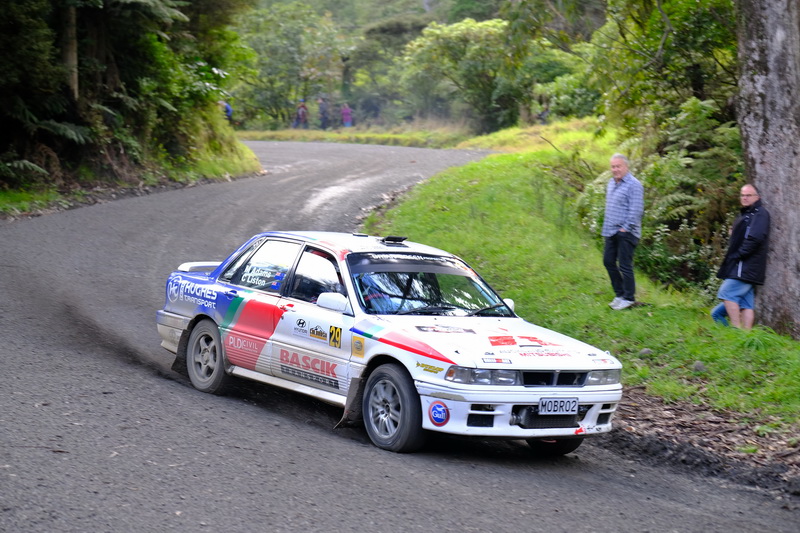 Matt Adams has dominated the Stadium Finance Group A Challenge over the past three years but will change classes for the next Brian Green Property Group New Zealand Rally Championship.
Adams secured his third-straight championship in Group A at Hyundai NZ Goldrush Rally of Coromandel on Saturday to secure a superb three-peat.
But it will be the last time we see his Mo Bros Mitsubishi Galant VR4 in action with Adams already purchasing a new car that he plans on unveiling this season now that he has the championship sewn up.
"I have obviously done three years in the VR4 and wrapped up all three championships," Adams said.
"This Group A Challenge is a real good stepping stone I believe in terms of learning to drive a 4WD car. A lot of young people get told to go front wheel drive but with me, at my age, I wanted to jump in one and see if I could drive it.
"I purchased a EVO IX RS. Mo Bro 1, which is Bryn's [Smith] car, is an EVO IX so we have parts all back at the workshop. I will campaign that at Rally of the Far North.
"I will do Raglan Rally of the Coast in it as well and just learn how to drive it."
Adams already has his sights set on some longer term goals and this move is the first of many.
"I will try to get the top step of Cat 5 [next year]," Adams explained.
"My ambition is to go all the way. From there everything is going R5 or AP4 so I will have to do one year at a time and take it from there."
The 2018 New Zealand Rally Championship is proudly supported by Brian Green Property Group, Gull New Zealand, Dunlop New Zealand, Hella New Zealand, Hyundai New Zealand and Stadium Finance