New car boosts Summerfield's attack on championship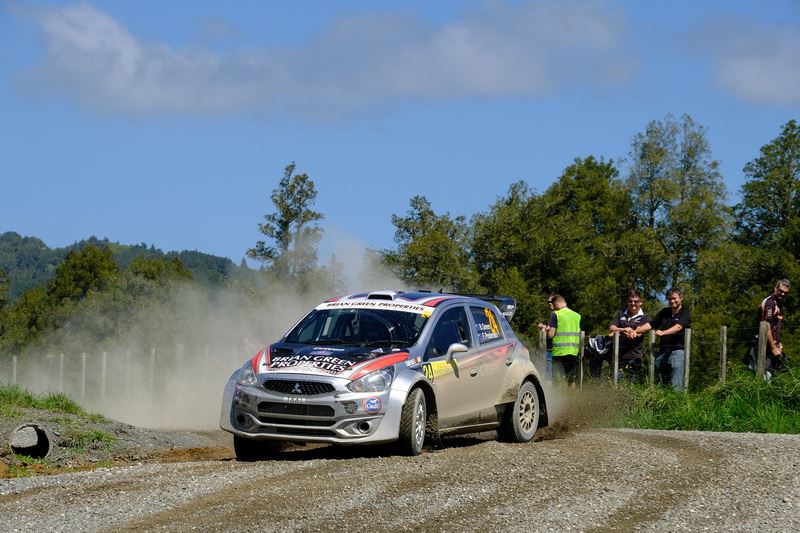 After finishing runner-up in the Brian Green Property Group New Zealand Rally Championship last year driving an old model Subaru Rangiora's Matt Summerfield has made the off-season move to a new generation car.
Summerfield, and co-driving sister Nicole, will pilot a Mitsubishi Mirage this season in the six-round championship starting with the season-opening Otago Rally this weekend.
"We are run, prepared and owned by Team Ralliart in New Zealand," Summerfield explains. "We got into the car through Chris Little at Ralliart – he offered us a drive and a bit of a test, then after that we did the Tauranga Clubman's Rally, which we won and then Ashley Forest Rallysprint a few times and had some good results there.
"We have been working away on stringing something together – we were kinda hoping to last year – but I am really happy to be running it this year.
"We plan to run it for the whole season."
The old cars v new cars debate has raged for a couple of seasons with the old cars maxed-out in terms of their development but offer a known quantity while the newer model cars look and sound great but are still being developed towards their full potential. Summerfield hopes he has cut-out that step with the Mitsubishi.
"Brian Green has run the car for the last two seasons, since it was new until now," he says. "I am hoping that will play into our favour – it is well rallied already and developed. "We went down this path so we didn't have to worry about development issues. "It was massively important. We felt we were at the end of the Subaru's life in terms of what we could get out of it. This was the next logical step to get some more speed for this year's championship."
Summerfield is tempering his expectations this weekend. He hasn't had a lot of seat-time in the new car and is expecting to see improvement the longer he gets to drive it. "I would say early on it will be about the same speed as what I had last season. It is a bit more direct and twitchy, you have to be a bit more precise. "The Subaru was probably more forgiving but speed-wise hopefully we have the same speed out of the box and then we can build on it over the weekend."
The rally begins with a ceremonial start in the Octagon on Friday night before the first of 17 high speed stages start on Saturday morning. The 2018 New Zealand Rally Championship is proudly supported by Brian Green Property Group, Gull New Zealand, Dunlop New Zealand, Hella New Zealand and Stadium Finance.