New co-driver for Paddon in Whangarei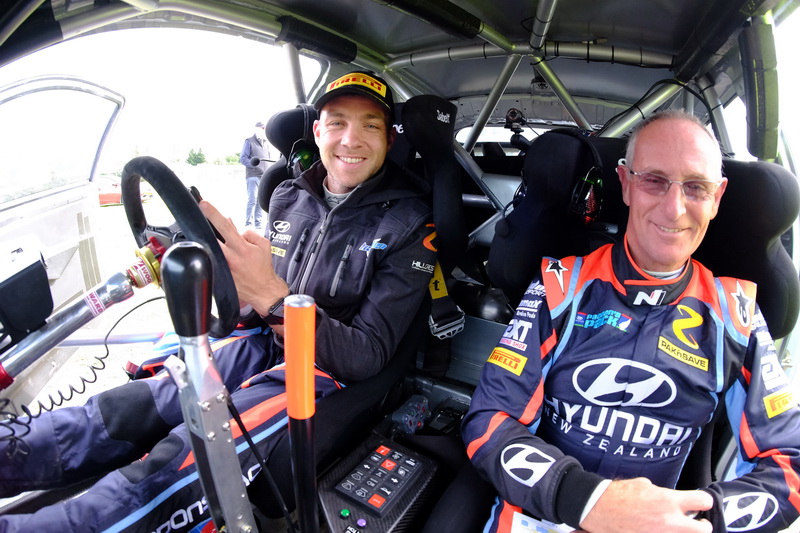 Brian Green Property Group New Zealand Rally Championship leader Hayden Paddon will have a new co-driver at this weekend's ENEOS International Rally of Whangarei.
Regular co-driver John Kennard helped Paddon to a convincing win at the Otago Rally last month but has since undergone surgery on a lingering hip problem.
"John is not getting any younger," Paddon joked. "He had a bit of a dodgy hip for a while now and that is what restricted him a lot last year with the WRC.
"He has been waiting for that to happen – he had the opportunity to bring it forward a few months so he has now had it.
"He is like a new man.
"He has a long recovery process where he won't be able to be in the car for a few months."
Kennard is expected to be back in the car with Paddon for the South Canterbury Rally in June.
The opportunity for surgery came at short notice and Paddon was left trying to find a replacement with limited time.
He posted a message on social media and was inundated with applicants.
"It was hard to choose," the Hyundai WRC star admitted. "I was taken back a little bit when we put a note out there saying we were looking for someone. The hardest thing was going through the hundreds of emails from all around the world.
"We wanted to pick someone young and give them an opportunity but at the same time I can't afford to be slow or risk the car or anything so it was about finding balance."
In the end Paddon agreed to give the job to Malcolm Peden, who has previously worked with Dean Sumner and Alex Kelsey while spending the past two seasons as team manager for reigning series champion Andrew Hawkeswood.
"Malcolm has been around New Zealand rallying for quite a while," Paddon said. "He has good experience with various cars and various drivers and has a good reputation in the service park. I have full confidence he will do a good job in the car and I am looking forward to working with him."
ENEOS International Rally of Whangarei begins on Friday night with a ceremonial opening before a double passing through the short Pohe Island Super Special Stage in downtown Whangarei. The rally extends north of the city on Saturday and south on Sunday.
The 2018 New Zealand Rally Championship is proudly supported by Brian Green Property Group, Gull New Zealand, Dunlop New Zealand, Hella New Zealand and Stadium Finance