NZRC Driver Feature: Shannon Chambers
After some impressive performances in the back half of 2014, one of the leading contenders for the rookie title in 2015 will be Pukekohe driver Shannon Chambers, who will also bring an exciting new machine to the second half of this year's Brian Green Property Group New Zealand Rally Championship.
Something of a motorsport all-rounder, Chambers competed in Motorcross as a youngster, then turned to circuit racing later in life. That wasn't his cup of tea, so he moved into the Mitsubishi Evo 7 made famous by Mark Tapper's infamous 'full moon' incident in the 2010 Rally New Zealand.
Chambers then moved into a Mitsubishi Evo 10 previously driven by the likes of Glenn Smith and Brian Green, but moved away from rallying at the end of the 2012 season to compete in off-shore power boat racing.
"I got into circuit racing, but I found that quite boring. Off-shore boats were awesome, as good as rallying the boats are so expensive. I got a bit bored in the outboard boat and wanted to move up to a superboat and you're looking at around half a mil, so I was like nah. That's why I didn't go down that track. Rallying is awesome, you just have to have a good team around you and this year we have a really good team."
After competing in two events at the end of last season, including third overall at Rally of the North, the Auckland business man has decided to bite the bullet and contest the full New Zealand Championship.
"It's just one of those bucket list things, I decided I'm going to give it a crack for three years and see how fast I can go. I've pretty much just mucked around and haven't done any championship since I've been driving so I thought I'd better commit to it and give it a crack."
For the opening rounds, Chambers will campaign is rather radical Mitsubishi Evo 10 before moving into a brand new VW Polo 'Proto' car which his team are building in house, with an eye to debuting the car at the Goldrush Rally Coromandel.
"The Volkswagen will get here around the middle of April, so we will start building it pretty much straight away. We hope to have it going for Gisborne but we know we are safe aiming for Coromandel. It will possibly run an 1800cc turbo Volkswagen engine, we'll do some development on it and then make a decision from there."
Straight out of the blocks, Chambers is cautious about his chances of shooting straight to the top. "The top ten is pretty competitive, I think I counted thirteen cars that will be doing the championship this year that are as fast or faster than me and I probably missed a few too, so if I finish up in the top ten this year I'll be happy."
But that won't stop Chambers from putting his best foot forward. "I've never had a reliable car so I've gone to doing everything in house now. Mark Pilcher who's just won the Toyota Racing Series with the M2 team, he's going to come and work full time running and building the new car as well as doing engines, gearboxes and diffs in house, so I think that will make a big difference. I've told him I don't want the fastest car, I want one that will finish."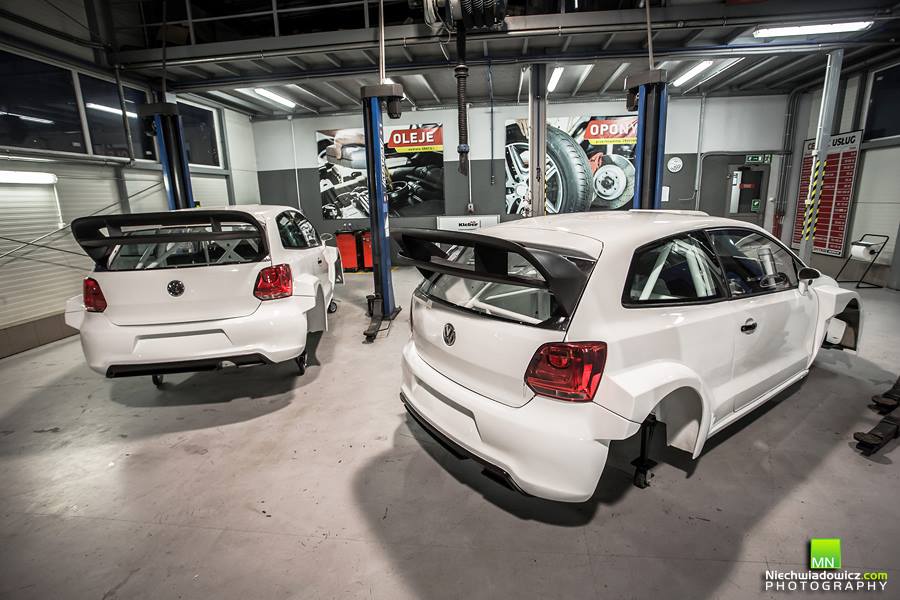 As he was last year, Chambers will be joined by Campbell Ward in the co-drivers seat, with both crew taking the challenge seriously. "Cam is with us again for the year, he's been training and losing weight. I think between us both, we have lost 17kg so far. Cam's a good co-driver, we got on really well last year, so that makes a big difference."
Certainly Chambers is excited about the range of new cars heading to the NZRC. "These new cars, Clinton's (Cunningham) car, Andrew (Hawkeswood) building his new car and my new car, it'll be good for the championship."
"If Alex's (Kelsey) car goes well, he'll be untouchable. But it'll only take him to have one drama and he'll be playing catch up. That's where Ben (Hunt) drives down the middle of the road, he could be the one to beat."
Words: BB Media