Paddon goes fastest in Pohe Island stages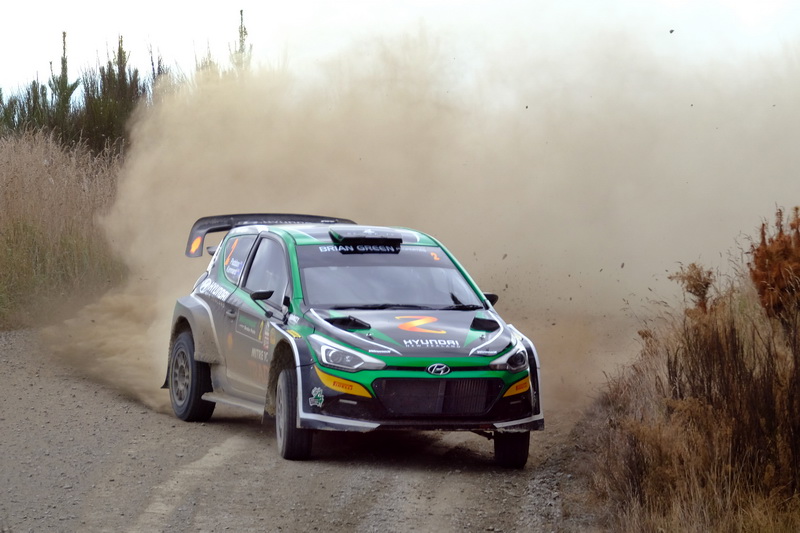 Brian Green Property Group New Zealand Rally Championship leader Hayden Paddon won both passes through the Pohe Island Super Special and lowered the stage record at the International Rally of Whangarei on Friday night.
Paddon scorched through the 1.2km test in just 53.8 seconds on his first run as a huge crowd packed onto the Te Matau A Pohe Bridge and the surrounding park in Hyundai New Zealand i20.
Robbie Stokes continued his red-hot form from Otago last month as he shadowed Paddon on both runs in his Stokes Motorsport Ford Fiesta AP4 to be just 3.4 second behind heading into Saturday's action.
Jack Hawkeswood was third fastest on both occasions in the Force Motorsport Mazda 2 AP4 – a further 0.2s behind.
Raana Horan, competing in his first event of 2021, was fourth in the Generator Rental Services Skoda while reigning national champion Ben Hunt was fifth in the Hydraulink Subaru.
There was drama before the ceremonial opening for Otago Rally runner-up Josh Marston, who wasn't able to start his RDL Holden Barina AP4 and wasn't able to set times.
Impressive youngster Ari Pettigrew proved the quickest 2WD car on both passes and opened up a 1.6s lead in his BMW 318ti over Marcus van Klink in the Mazda RX8.
Jordan Grant was third overall in 2WD and the leading driver in the FIA Group N 2WD class, upstaging Dylan Thomson by 3.2 seconds.
Anthony Jones was the first of the Historic 2WD cars in his Ford Escort.
Andy Martin led Quentin Palmer in the Rally Challenge class – taking a 0.3s lead over the two stages.
A total of eight stages north of Whangarei await competitors on Saturday with overnight rain forecast likely to make conditions a bit slippery.
A further eight stages great competitors south and west of Whangarei on Sunday.