Paddon – my dominance is a combination of things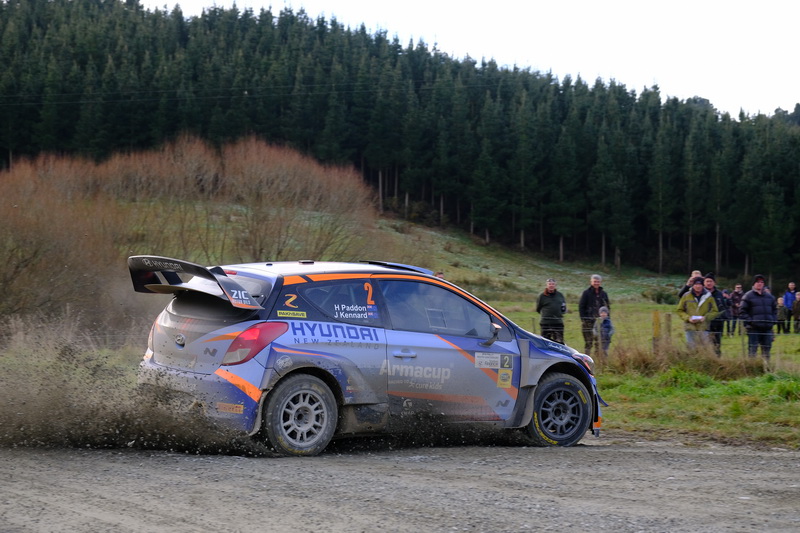 Hayden Paddon has been streets ahead of the Brian Green Property Group New Zealand Rally Championship field so far this season.
The 31-year-old has won all three events he has entered and has dropped just one stage throughout the course of the season. Subaru driver Ben Hunt won stage three at Stadium Finance Rally South Canterbury in the first occasion where someone other than Paddon won a stage.
It makes sense – Paddon is an experienced professional driver, competing at the highest levels in the world while the rest of the field is doing it as a part-time campaign or as a hobby.
But his dominance has also raised questions around whether his Hyundai i20 AP4+ car is more advanced than rival cars.
The Hyundai New Zealand car was one of the first AP4 cars developed in New Zealand and Paddon has spent plenty of time over the last year refining it.
But the Hyundai works driver is adamant that the car is no better than other new generation cars in the field.
"At the end of the day it has to be a complete package," Paddon explained. "If you have got a good car you still have to drive it.
"We found out [Saturday] morning, when it was a bit icy, our car wasn't working at all on the first three stages because we were too tentative. Then [Saturday] afternoon, when you commit a bit more, the car works.
"The car can be good but if you can't drive it there is no point in having a good car.
"We sure have a good package but it has to be everything – the driver, the co-driver, the tyres, the set-up – everything."
Despite missing Rally Canterbury due to his WRC commitments, Paddon holds a 33-point lead in the championship with two rounds remaining.
The 2018 New Zealand Rally Championship is proudly supported by Brian Green Property Group, Gull New Zealand, Dunlop New Zealand, Hella New Zealand and Stadium Finance