Paddon opens up big lead amidst carnage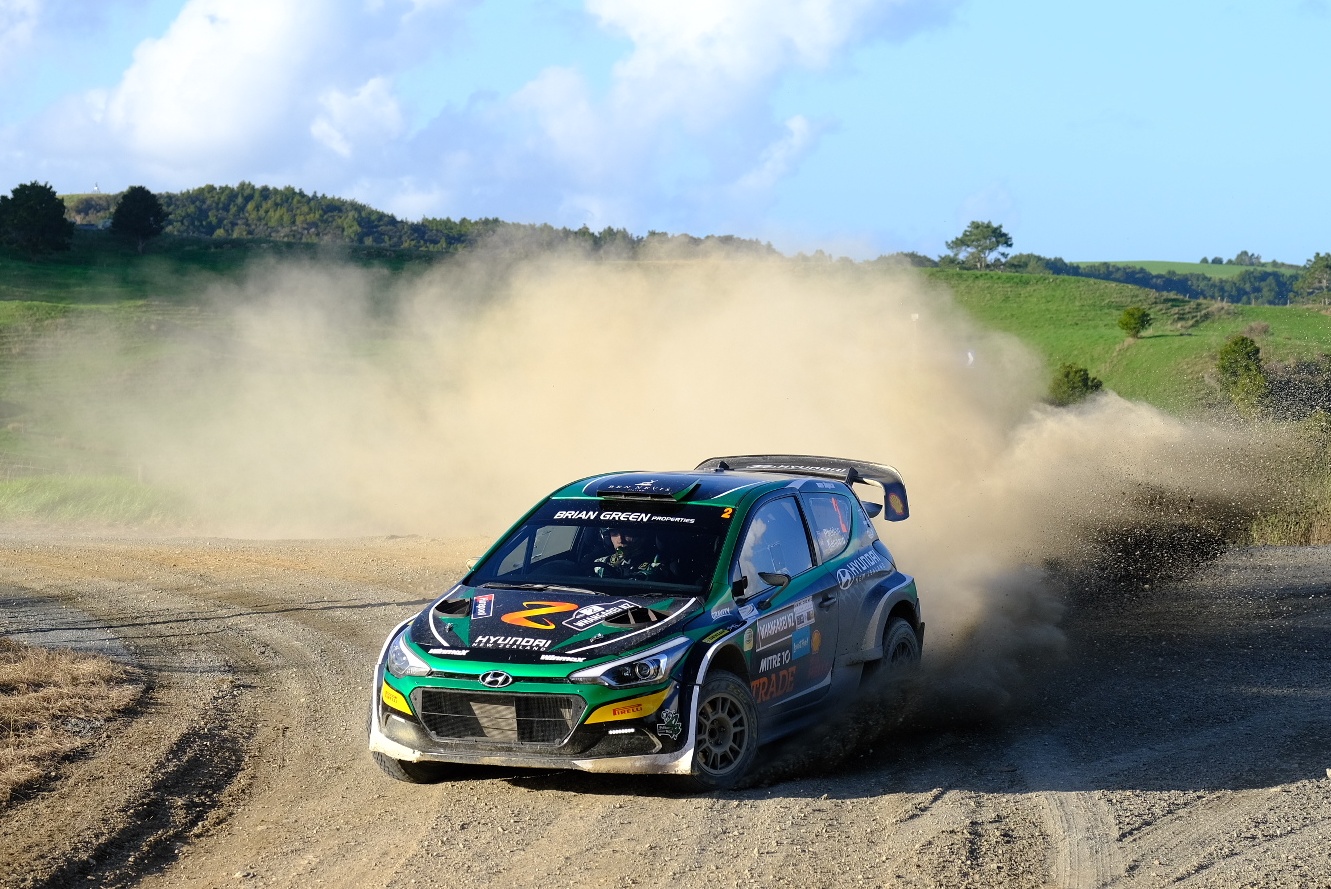 Hayden Paddon has taken a commanding lead in drama-filled day at the International Rally of Whangarei presented by Mark Cromie Motor Group.
Paddon won each of the day's seven completed stages in his Hyundai NZ i20 to open up a lead of three minutes 46.9 seconds over 2019 national champion Ben Hunt.
Hunt lies second in the Hydraulink Subaru while Raana Horan is third in the Generator Rental Services Skoda Fabia R5, a further minute and 31 seconds further adrift.
Matt Summerfield is fourth in the Andrew Simms Mitsubishi AP4 while Kingsley Jones is fifth in the Auckland Denture Clinic Skoda Fabia R5.
The day was littered with incidents and a high attrition rate.
Robbie Stokes was impressive in the morning and held second at the lunchtime break but ran into problems with his Stokes Motorsport Ford Fiesta AP4 in the afternoon and ultimately was forced out on SS8.
Jack Hawkeswood was pushing hard after some mechanical issues in his Force Motorsport Mazda 2 AP4 and rolled several times on SS5 while Matt Adams crashed heavily in his Filter Corp Mitsubishi EVO 9 on the following test.
Emma Gilmour suffered a transmission failure in the Vantage Suzuki after another solid start to the rally. Her wretched luck with mechanical failure continues to hold her back from fighting for podium spots.
Regan Ross suffered brake failure in his Ford Fiesta R5 but managed to limp through the afternoon stages to end up ninth after a promising start to the rally.
Todd Bawden had a central diff failure late in the day and was forced to retire in his Mitsubishi Lancer EVO 6, blowing his chances of a good haul of points.
Ari Pettigrew (BMW 318ti) led Marcus van Klink (Mazda RX8) by just 8.4 seconds in a terrific overall 2WD battle that saw the pair swap fastest stage times throughout the day.
The younger Pettigrew backed up his impressive showing at Otago last month to hold a narrow advantage over Van Klink overall and in the Open 2WD class heading into Sunday.
John Silcock was third overall in 2WD and led the Historic 2WD class in his Mazda RX7.
Jordan Grant (Suzuki Swift) put in a tremendous drive to hold a 37.2 second advantage over Dylan Thomson (Ford Fiesta) in the FIA Group N 2WD battle.
Eight more stages await competitors on Sunday with stages south and west of Whangarei.