Paddon won't return to defend title in 2019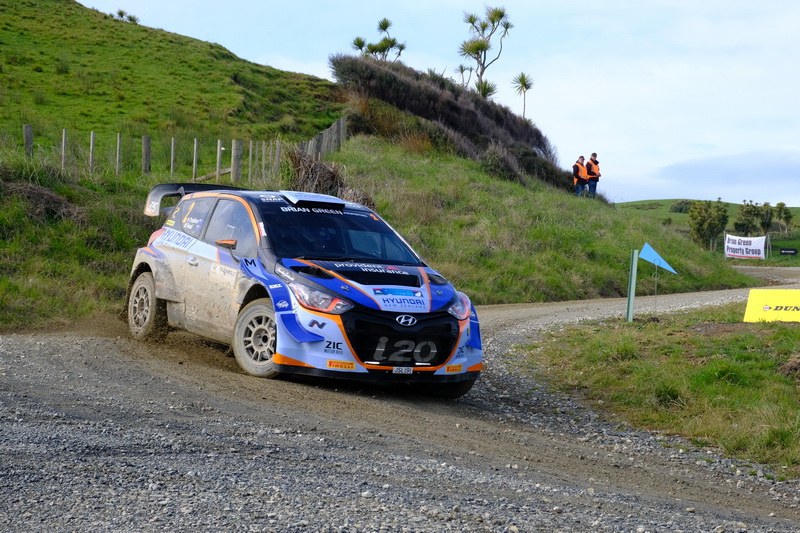 World Rally Championship star Hayden Paddon won't be returning to defend his Brian Green Property Group New Zealand Rally Championship in 2019.
The 31-year-old factory Hyundai driver secured his fourth national championship in Coromandel but was officially presented it after last weekend's Hyundai NZ Raglan Rally of the Coast.
While rumours continue to swirl about Paddon's WRC future he confirmed he would not contend enough NZRC championship rounds next year to defend his title.
"We will certainly have a reduced NZRC campaign," Paddon said. "We achieved what we wanted to achieve this year and we don't want to take too much away from the championship.
"We will still do some selected events but we have a few other projects that we are working on as well.
"First and foremost we have to see what happens with WRC and see how that calendar works out and what we can fit around that."
Paddon has been linked to just about every WRC team and media outlets on both sides of the world have reported that he has a fulltime contract offer for next year.
Time will tell but he can at least reflect on a near flawless performance in the domestic championship this year. Paddon won all five events that he started and was clearly a cut above the rest of the championship.
Minor issues with his Hyundai AP4+ at Coromandel and Raglan made his sweat for a bit however.
"We have had to work for it – it hasn't been straight forward," he said.
"I think it is a huge testament to the team and the amount of work they put in behind the scenes. They are all doing it because they are passionate about it.
"Hyundai New Zealand have put a lot into not just myself but into the sport in New Zealand and the New Zealand Rally Championship so it is great to bring them home the manufacturers' title and reward them for the support they have put in.
"It is one of Hyundai's first ever motorsport title in New Zealand so it is a trophy they can proudly put on their mantelpiece in head office."
The 2018 New Zealand Rally Championship is proudly supported by Brian Green Property Group, Gull New Zealand, Dunlop New Zealand, Hella New Zealand, Hyundai New Zealand and Stadium Finance