Quinn aiming to be at Lone Star Rally Canterbury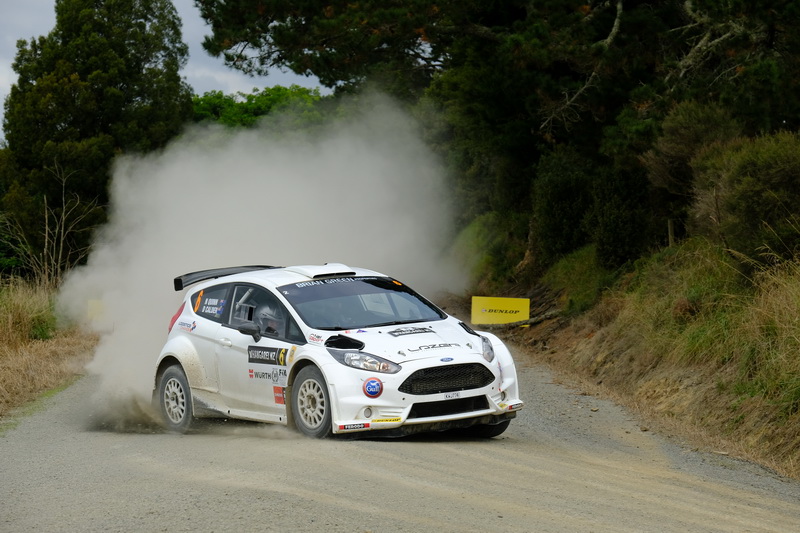 Aussie Nathan Quinn is hoping to be at Lone Star Rally Canterbury next month – the third event of the Brian Green Property Group New Zealand Rally Championship.
The current Australian rally champion drove the Neil Allport Motorsport-prepared Ford Fiesta R5 in Whangarei last week and is keen to line-up in the forest-based event if budget allows him to get to the start line.
"There certainly is a chance I have just got to find someone who will pay the bill for Rally Canterbury," Quinn said. "That's the main thing.
"The heart wants to go and do it and I think it would be fantastic to do another event and I think it would be even more thrilling for me to go and do a one-pass recce event.
"It is an adventure and it is new to me."
Quinn impressed in his first outing in the New Zealand championship up north, finishing the event third overall behind Hayden Paddon and Ben Hunt.
He got more competitive as the event went on and as he became more accustomed to the local conditions.
"The roads are pretty awesome," Quinn said. "I am pretty stoked we managed to finish our first ever rally in New Zealand.
"I would much prefer it if the stages in Canterbury are new to everyone. I could see in Whangarei some people would pop up and absolutely smoke you on certain stages, which I later found out were pretty popular stages over the previous years.
"I would like to give it a crack but we will just have to see.
"We will assess things over the week."
The 2018 New Zealand Rally Championship is proudly supported by Brian Green Property Group, Gull New Zealand, Dunlop New Zealand, Hella New Zealand and Stadium Finance