Quinn launches Kiwi assault on NZRC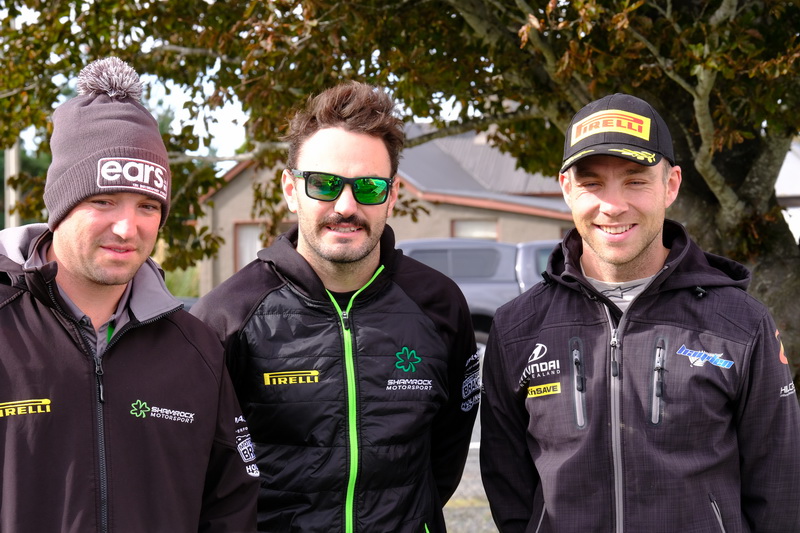 Australian champion Nathan Quinn heads to this weekend's ENEOS International Rally of Whangarei hoping to turn a one-off start into a full assault on the Brian Green Property Group New Zealand Rally Championship.
Quinn, who won the Australian Rally Championship last year, began thinking about a move across the ditch midway through last season. Had he not been in a position to win the Australian title last year he would have pushed his budget into a full challenge in New Zealand in 2018.
Thankfully for Quinn he achieved plenty of success during his 2017 season and he was able to win the Australian title. But that didn't mean he gave up hope of entering events in New Zealand this season.
He put together plans to get an NZRC drive and managed to confirmed the first part of that last month.
"We were pushing pretty hard to try and get to the Otago Rally and chatting to Allport Motorsport," Quinn explained. "At the close of entries for Otago that is when we put pen to paper that we would commit to Whangarei.
"The goal is to do the rest of the championship.
"From the outside looking in it looks a great championship with all the manufacturers and it has such a great hype about it.
"We will see how this event goes and then go from there."
Aside from driving on New Zealand's world famous roads and the strength of the multi-manufacturer championship on offer this side of the Tasman Quinn sees the challenge of competing against WRC star Hayden Paddon as a big drawcard.
"It is a perfect opportunity to have a crack at a WRC star and see how you compare," he said. "That is the beauty of Hayden coming back and effectively playing around at not grass roots but a lower level.
"Our goal is to try and match him. We need to be realistic – he gave everyone a solid hiding at Otago – I don't think we can beat him as such but perhaps our package could be a little more suitable than his package and then we can fight for a few stages here or there."
Quinn will drive the Neil Allport-prepared Ford Fiesta R5 in Whangarei. The M-Sport-built car proved fast on its two previous NZRC events and returns to the fold having missed the Otago Rally last month.
"I had a brief familiarization test with it and it is an absolute weapon," Quinn explained. "It is built by the best in the business. The suspension is amazing; it is a proper purpose-built race car.
"By the end of the event I hope I can get the most out of it."
International Rally of Whangarei begins in the city on Friday night with two runs through the Pohe Island stage before heading north out of the city on Saturday.
The 2018 New Zealand Rally Championship is proudly supported by Brian Green Property Group, Gull New Zealand, Dunlop New Zealand, Hella New Zealand and Stadium Finance.