Quinny goes for NZRC Quintet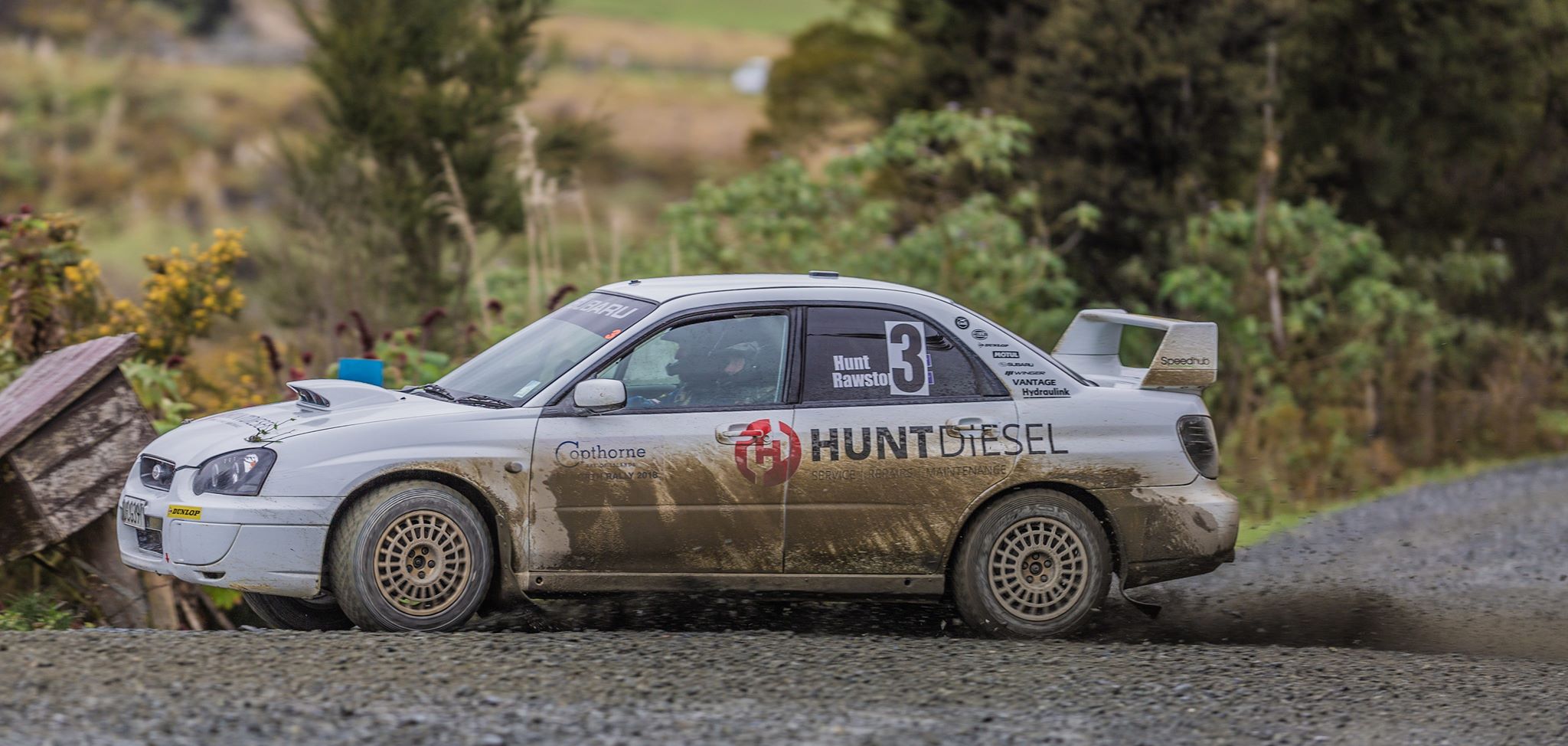 Australian national rally champion Nathan Quinn will make his fifth start in the 2018 NZ Rally Championship this weekend at Hyundai New Zealand Raglan Rally of the Coast in a bid to finish the series in an overall podium position.
Quinn, and his regular New Zealand co-driver David Calder, have confirmed a last week arrangement to drive championship rival Ben Hunt's older model Subaru Impreza WRX STI in the Brian Green Property Group New Zealand Rally Championship finale.
Quinn's entry in a Subaru will conclude an uncertain and adventurous approach to the championship which sees him take to the start in 'five from five'; five new rallies in five different car marques.
The opportunity to drive Hunt's Impreza popularly referred to as 'White Pointer', is one both Quinn and Calder are grateful for. "Things were looking pretty grim for being able to make the start of the final round last week", Quinn said from his Coffs Coast base in Australia. "We had exhausted nearly every possible option of finding a suitable car available to drive in the time we had left to confirm our entry. A chance conversation with Ben (Hunt) late last week led to the ultimate sporting gesture in him agreeing to lend me his second car to compete at Raglan."
While the car is of a more basic specification to others Quinn has driven this year and that of his closest rivals, he remains upbeat, while being realistic about his chances of a top result this weekend.
"Obviously we'd like to finish the year on a high and a championship podium is the aim. After missing the opening double-points scoring round in Otago we've been on the back foot, so to be in the running for a podium spot in Raglan is a credit to those who have been on the journey into the unknown with me this year. With Josh (Marston) and Matt (Summerfield) in their AP4 machinery a single point either side of us, it's all on and as we know in rallying, anything can happen.
"To drive some of these iconic former WRC stages is a chance too good to miss and what better brand to drive than a Subaru that has such a rich rally heritage there with the likes of Possum Bourne. I've always wanted to have a go in a car with a badge of stars versus diamonds", smiled Quinn.
Quinn's foray into the NZ Rally Championship this year on the back of his national title back home has seen a mixed bag of fortune to date. An overall podium first up at International Rally Whangarei in April driving an R5 specification Ford Fiesta, saw him secure third to New Zealand's WRC factory Hyundai driver Hayden Paddon and Subaru driver Hunt. Four weeks later a close fought second outright to Josh Marston (Holden Barina AP4) driving a Ford Fiesta Proto in wet and slippery conditions at Rally Canterbury propelled him up the leader board. Then came Rally South Canterbury (fifth in a Mitsubishi Lancer Evo 8) and Rally Coromandel (10th in a Peugeot 208 Proto), both events plaguing the pair's progress with mechanical issues.
Now just one point off third in the overall driver's championship, we asked the likeable Quinny what his approach has been to drive five different cars in as many rallies in New Zealand. "To be honest, it's not what we intended for this year when we set out to drive the R5 at Whangarei. One thing has led to another, however not being able to secure the budget for a proper assault at the full championship has meant we have had to assess getting to the next round as we've gone along on a round by round basis. Driving different cars at different events isn't an ideal way to tackle a championship that's for sure, however it's allowed me to develop my driving in a different way, become more adaptable, learn different car set-ups and meet a new bunch of great people who all share my passion to rally.
"And come Saturday night when all is said and done, who else can say they have driven a car from a different manufacturer at every round of a championship they've entered?"
Hyundai New Zealand Raglan Rally of the Coast begins with a ceremonial opening in the Raglan town centre on Friday night before competitors head off to tackle gravel stages in the Te Akau region and the famous Whaanga Coast and Te Hutewai stages just south of Raglan.
The 2018 New Zealand Rally Championship is proudly supported by Brian Green Property Group, Gull New Zealand, Dunlop New Zealand, Hella New Zealand, Hyundai New Zealand and Stadium Finance