Rally New Zealand announces Co-driver Academy participants for 2018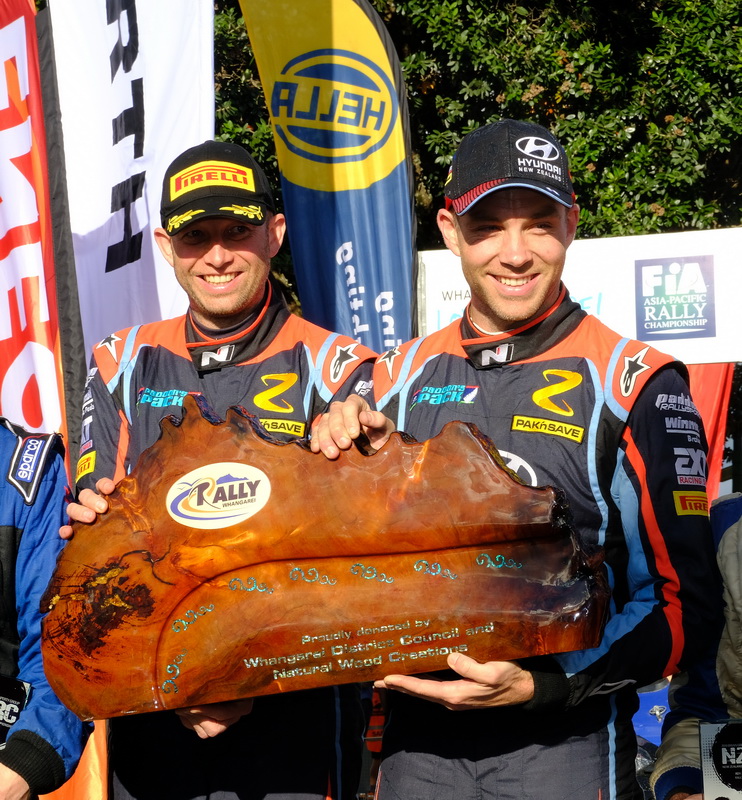 Rally New Zealand is proud to announce the six participants of the 2018 Rally New Zealand Co-driver Academy which takes place on August 3-5.
This year is the second time Rally New Zealand has run the academy for co-drivers as part of their continued support of the sport of rallying in New Zealand. Attendees will learn from professional co-drivers Alex and Rhianon Gelsomino, both of whom include New Zealand Rally Championship round wins among their international achievements, as well as a number of experienced rally competitors and organisers. Each of the six competitors that attended the 2017 academy has shown a significant step up while singing the praises of the course.
The selection panel received 18 high quality applications for the six spaces.
"It is encouraging to see so many applicants, all of which were of a very high quality. It certainly wasn't easy narrowing the group down to six but we feel we have a group that can take a huge amount away from this experience," says Rally New Zealand chairman Paul Mallard.
For 2018, the six attendees are:
Amy Hudson – 17 years old – Christchurch – Current Motorsport New Zealand 2WD champion alongside Dylan Thomson. Currently leading the same class this year and stepping up to a four-wheel drive car for 2019.
Andrew Beck – 30 – Auckland – Currently co-driver for Bryn Smith in the Gull Rally Challenge section of the New Zealand Rally Championship.
Katrina Renshaw – 22 – Palmerston North  – Currently co-driver with Daniel Haines in the Gull Rally Challenge section of the New Zealand Rally Championship.
Michael Connor – 51 – Taupo – Currently co-driver for Raana Horan in the New Zealand Rally Championship.
Nikita Gibson – 17 – Dunedin – Currently co-driver for classic rally front runner Derek Ayson ahead of a 2019 New Zealand Rally Championship campaign.
Waverley Jones – 39 – Auckland – 2016 Gull Rally Challenge co-driving champion, currently co-driving with husband Kingsley as well as rally sprints with Michele Brunt.
"Obviously Alex and Rhianon have a lot of experience so I'm looking forward to working with them and having them help me with my co-driving career and using their experience they have to help the rest of us," says Amy Hudson.
Andrew Beck adds; "I'm really excited for the opportunity, it's an area that I've been interested in my entire life so I'm totally amped to be selected. I'm going to follow the instructions as a co-driver does and try to come out the other side richer for the experience."
The 2018 Rally New Zealand Co-drivers Academy takes place in Auckland from August 3-5. The six attendees will receive professional training in all aspects of the co-driver's role including practical pace note writing exercises, event planning, fitness training