Reeves part of Force Motorsport's three-car attack on Rally South Canterbury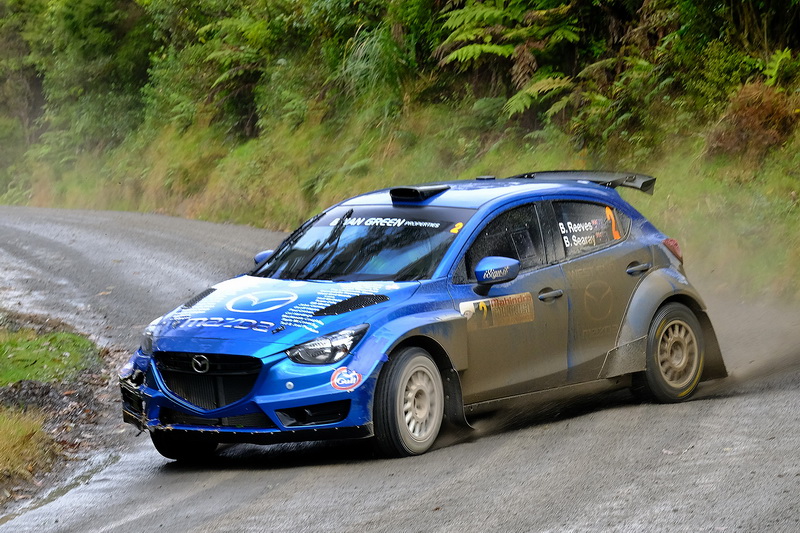 Brendan Reeves will make his long-awaited return to competition later this month when he contests Rally South Canterbury, round 4 of the Brian Green Property Group New Zealand Rally Championship.
Reeves, and co-driver Rhianon Gelsomino, will be part of a three-car attack from Force Motorsport, alongside team owner Andrew Hawkeswood and his son, Jack, and will drive the team's Mazda2 AP4.
After wins at the NZRC's Coromandel Rally in both 2016 and 2017, Reeves is looking forward to again competing on the New Zealand roads.
The South Canterbury event, part of the NZRC for the first time, will run to a similar one-day format as Coromandel, with just under 200-kilometres of competitive stages to be run around the Timaru area.
Whilst he hasn't competed on the South Canterbury roads before, Reeves is excited about the challenge that lays ahead and driving the Force Motorsport Mazda again. He debuted the Force Motorsport AP4 at last year's Coromandel Rally, winning the event comfortably, and then drove it at Rally Australia where he set great times before a crash forced his retirement.
Since Rally Australia, the Force Motorsport team have rebuilt the car and it's ready for Reeves to once again get back on the rally stages.
Reeves is expecting fierce competition at Rally South Canterbury from World Rally Championship star, Hayden Paddon, as well as NZRC front runners Josh Marston, Ben Hunt, Matt Summerfield and Emma Gilmour.
Rally South Canterbury will run on Saturday, 23 June.
The 2018 New Zealand Rally Championship is proudly supported by Brian Green Property Group, Gull New Zealand, Dunlop New Zealand, Hella New Zealand and Stadium Finance