Second hand rally tyres an eco and budget friendly choice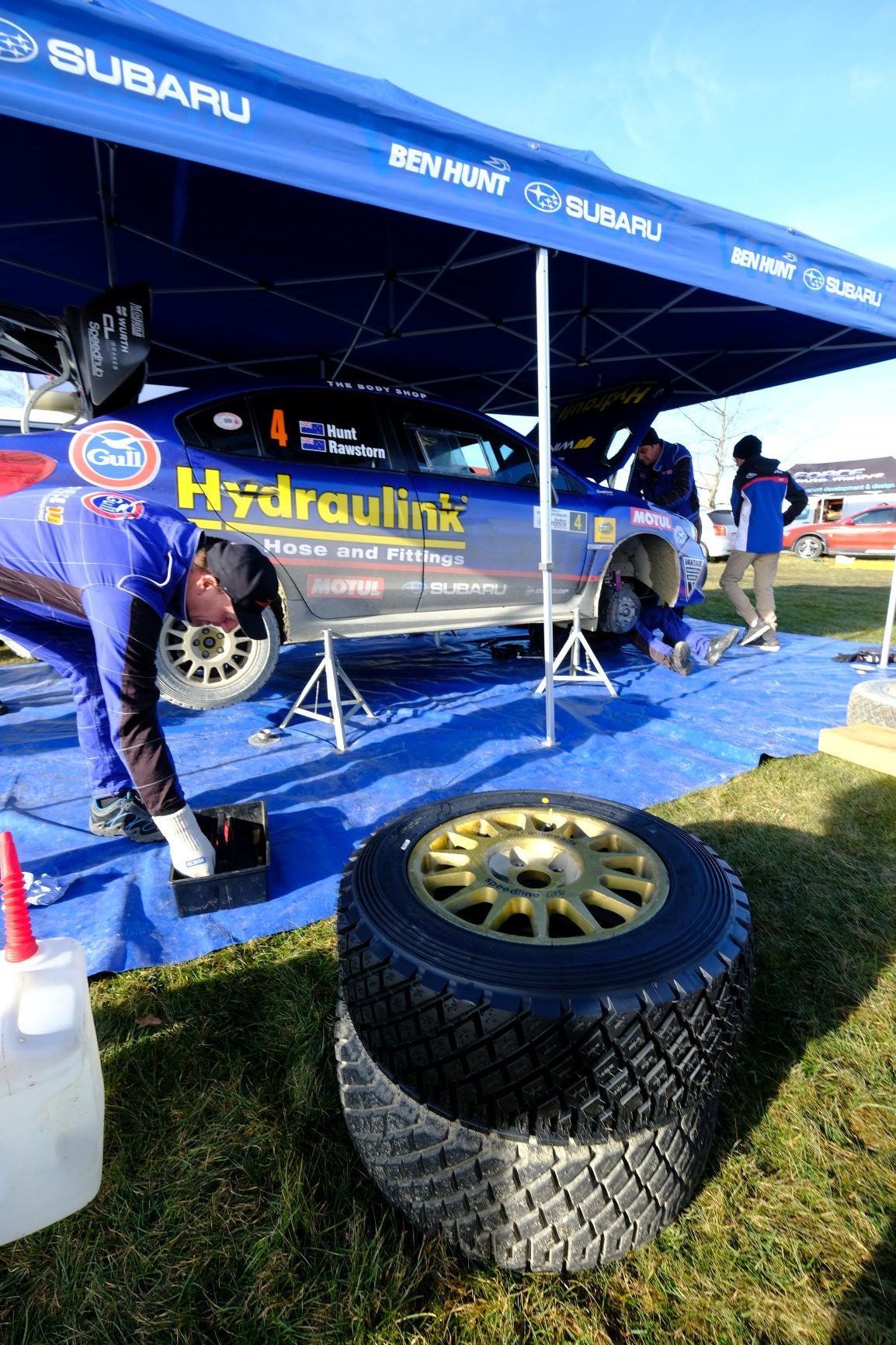 Recycling of tyres has become a bigger thing in the Brian Green Property Group New Zealand Rally Championship of late.
As we all look to become more environment-friendly and competitors try to identify ways to cut costs an effective way to tick both boxes is for the passing down of used tyres.
The drivers at the pointy end of the field are selling their used tyres to some of the competitors further down the field, who can still get good use out of them.
Simon Bell competes on and off in the Stadium Finance Group A Challenge in his Subaru Legacy. For him the chance to go rallying is about pursuing his passion and testing himself against rivals at his own level.
He has regularly purchased tyres off class one drivers like Dylan Turner, who need to change out used tyres after every couple of stages to remain as competitive as possible.
"It works out perfectly for us," Bell said. "Dylan buys the tyres brand new and uses them when they are at their best. Instead of just discarding them once he's finished with them he has sold them to me at a much cheaper rate and I get the benefit of cheaper rubber. Dylan gets some money back to make things more cost effective at his end while we are all doing a little bit to help with the environment."
A Facebook group https://www.facebook.com/groups/Usedrallytyres/about/ has been created that basically allows competitors to buy and sell used tyres and NZRC coordinator Bell is welcoming the concept.
"It would be great if the whole rallying community really got behind this page," Bell said. "It has big advantages for everyone and getting word out there will make life easier for all competitors."